The Domestic Mommy here with a new recipe the can be altered to feed to your tiny humans. This soup recipe can remain as is for the adults, or lightly blended to be a chunky meal for baby.
I am constantly thinking of different healthy recipes for my little one to chow down on. This is the perfect meal since there is protein from the chicken, vitamins from the vegetables, and the orzo will keep him full and satisfied. Plus, there are various textures going on – also perfect for baby! Feel free to add different vegetables, and I even made this recipe previously and used rice instead of orzo.
This recipe freezes so well! I stored a container of the soup as is for me and my husband to warm up on a rainy day. The rest of the food I bagged into small portions to freeze for the little one.
Soup Ingredients:
2 Zucchini, diced
6 carrots, peeled and diced
1/2 medium onion, diced
1.5 Tb olive oil
1/8 tsp black pepper
1 tsp dried parsley
1/4 dried oregano and dried dill
1/4 tsp garlic powder
3 cups low-sodium organic chicken broth (you can use vegetable too)
1 large chicken breast, left whole
3/4 cup orzo
Directions:
Get started by prepping all your vegetables that go into the soup. While you are doing that, you are going to want to bring a small pot of water to boil for the orzo [or rice] to cook in. In a soup pot, add the olive oil, carrots and onion. The carrots have a longer cooking time and I ensure they are soft enough to be mashed by the time the soup is done cooking. Sauté the onion and carrots for 5 minutes on medium heat. Next, add the zucchini and seasoning, sauté for 6 minutes.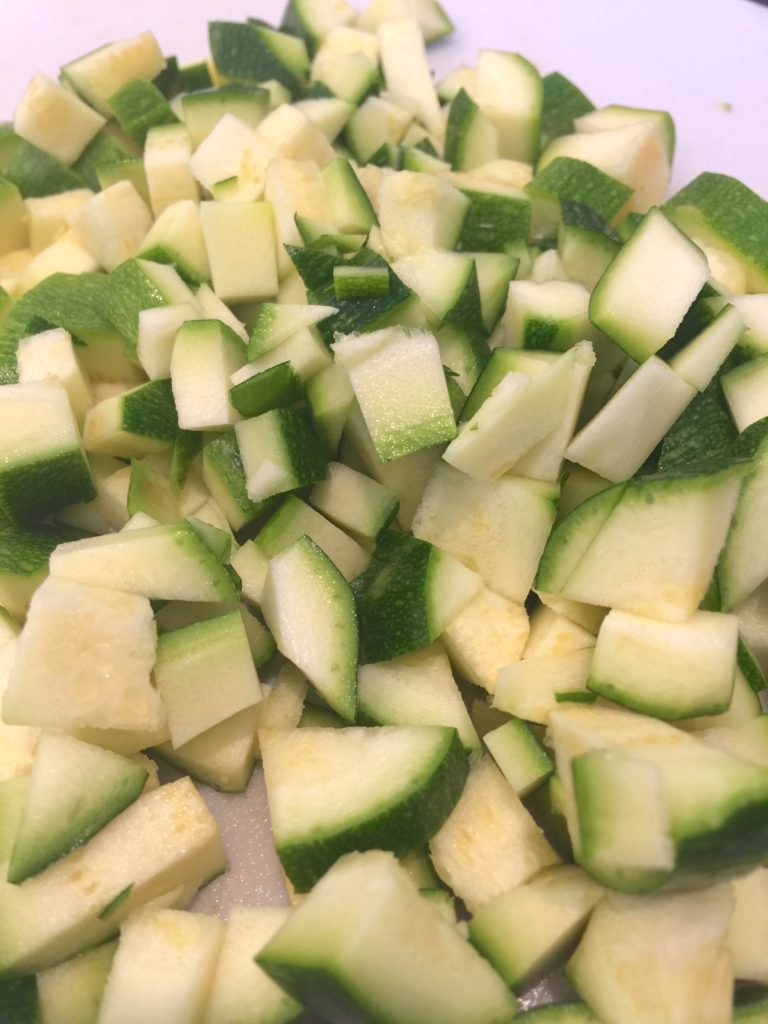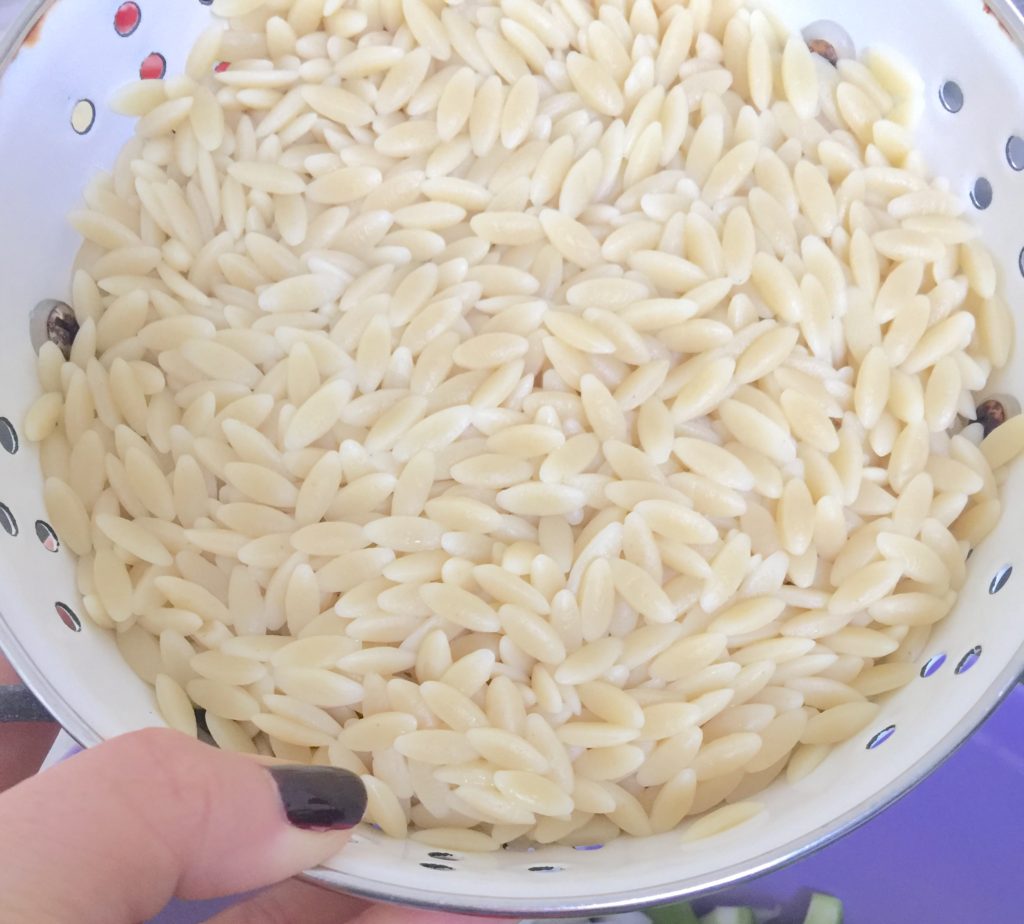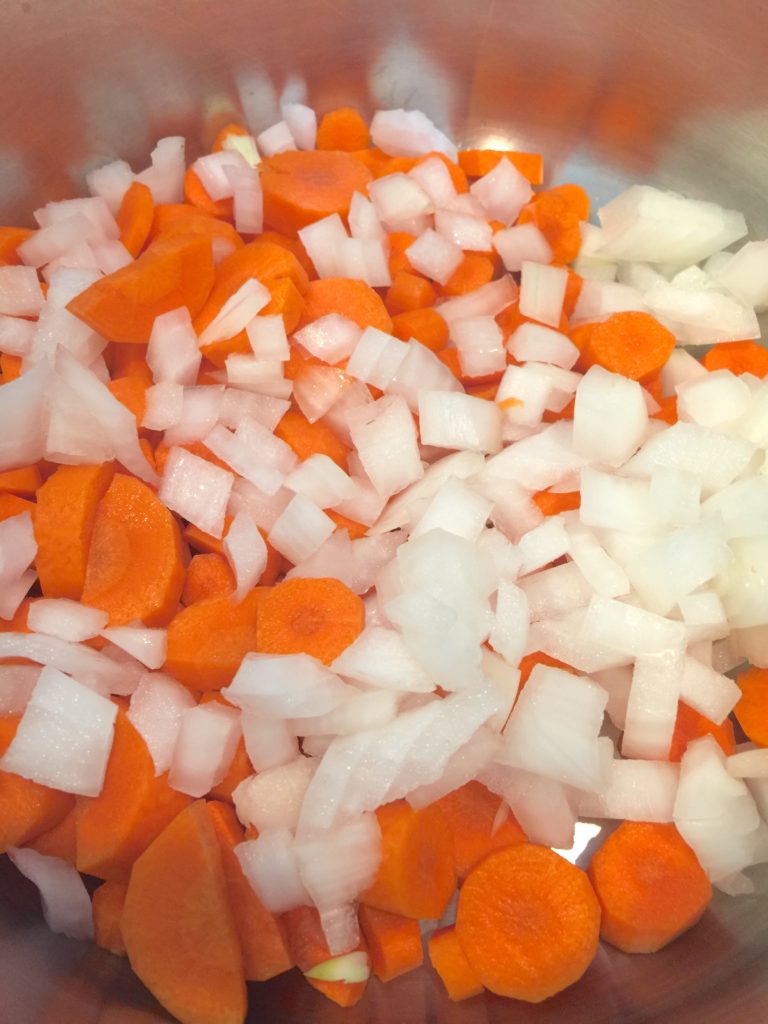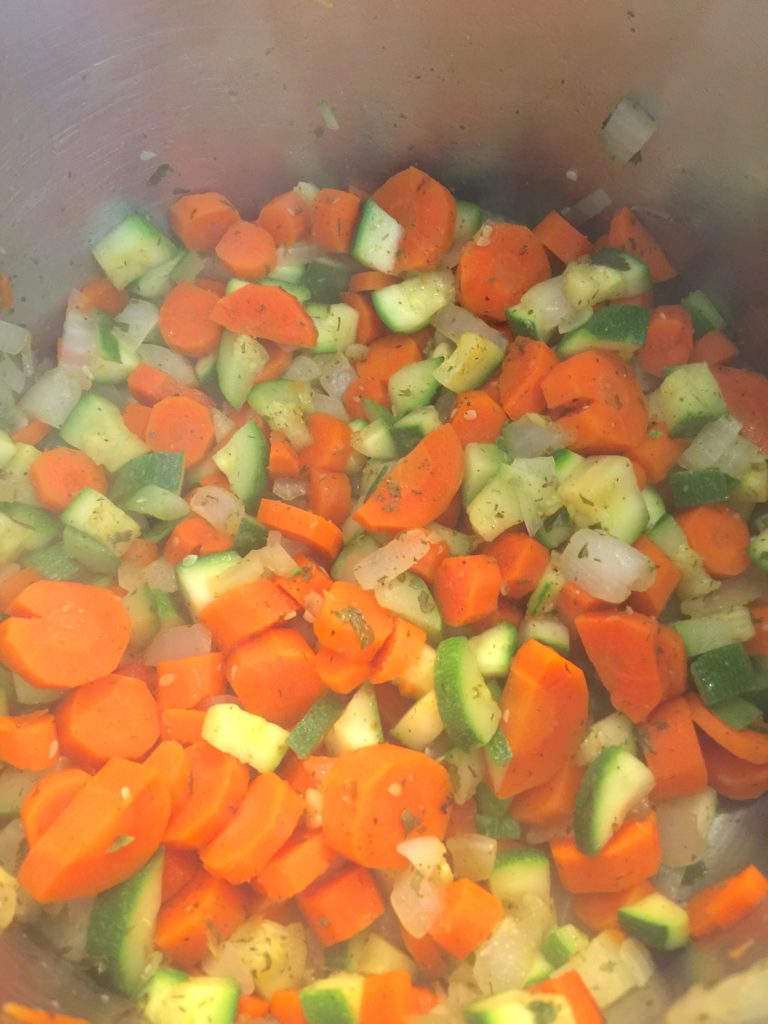 Once the veggies are slightly cooked, add the chicken broth and chicken breast. Adjust the heat to medium-low and boil for 30 minutes, then reduce the heat to low and allow it to simmer for 15 more minutes.
Next, turn off the burner and remove the chicken from the pot. The chicken gets so tender it will start to fall apart, so be sure to remove all whole pieces of chicken. Place the chicken on a cutting board and begin to shred it using a fork. Then, go over the shreds with a knife to make smaller pieces. Add the chicken back to the soup, along with the orzo. Mix well and allow to cool before freezing, unless you want to eat right away!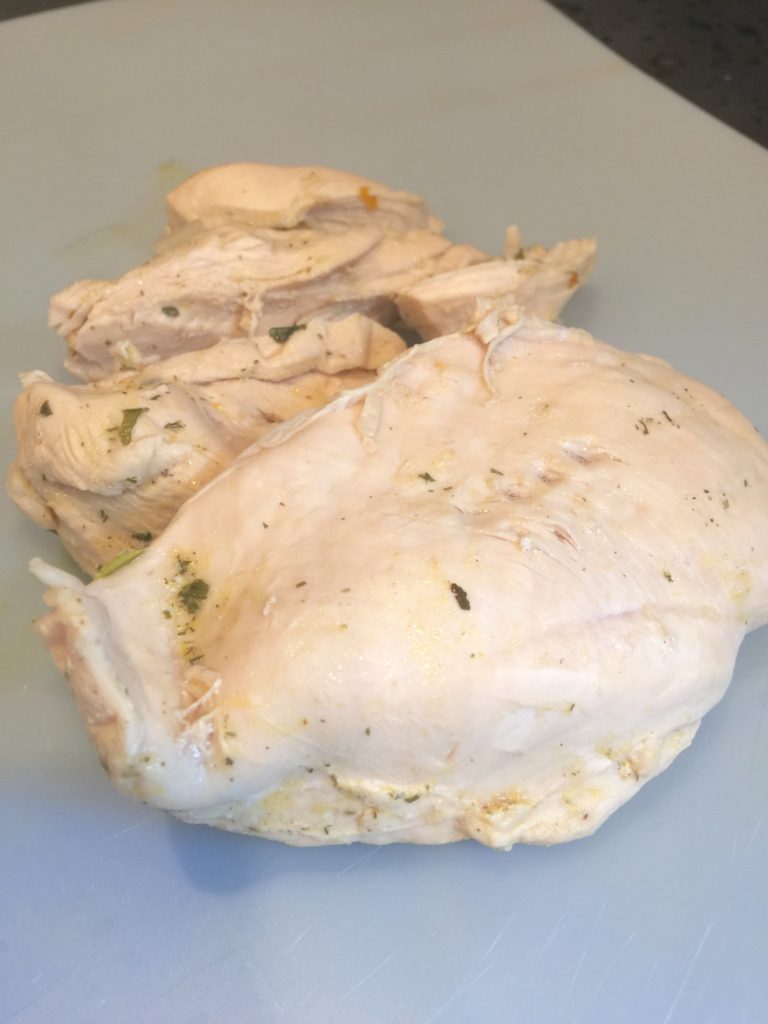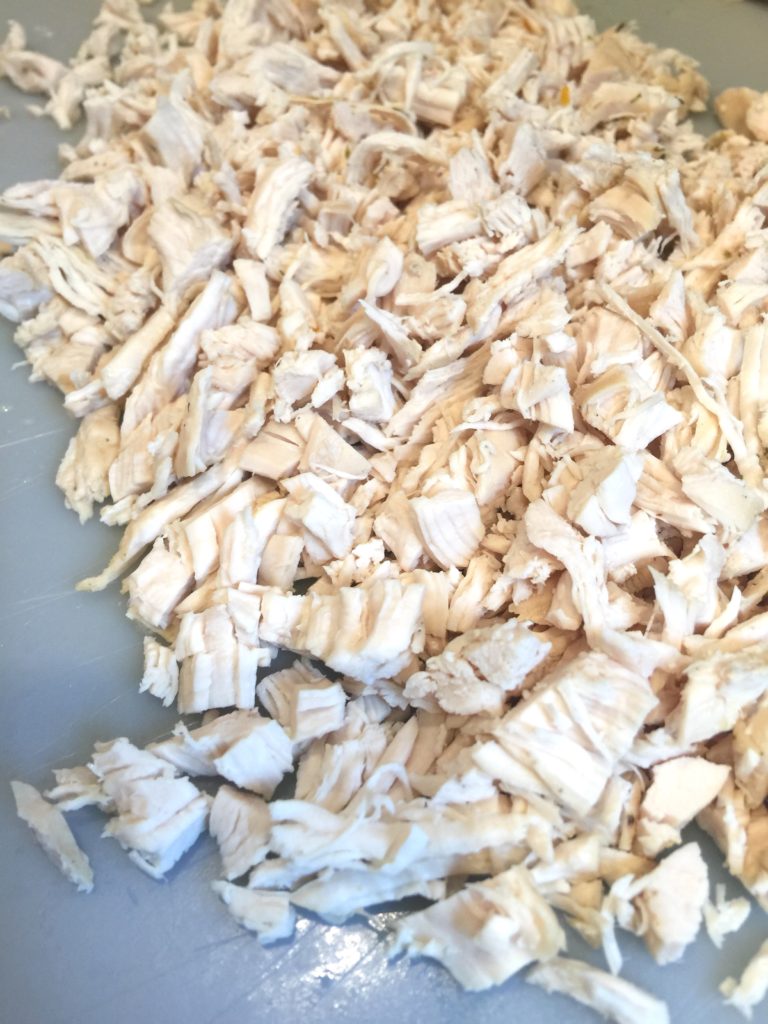 When I froze the soup in bags, I didn't blend the soup. I will blend as I go since I am now giving baby chunkier foods, and he will eventually be able to eat the soup as is, without it needing to be blended.