I love roasting spaghetti squash! Typically, I just rub it with olive oil, salt and pepper, but here, I took roasting spaghetti squash to the next level!
Truffle roasted spaghetti squash, yes I went there, and it was REALLY good! This can be served as a side dish alone with any entrée. This dish is super easy to make and is still a healthy option over eating pasta.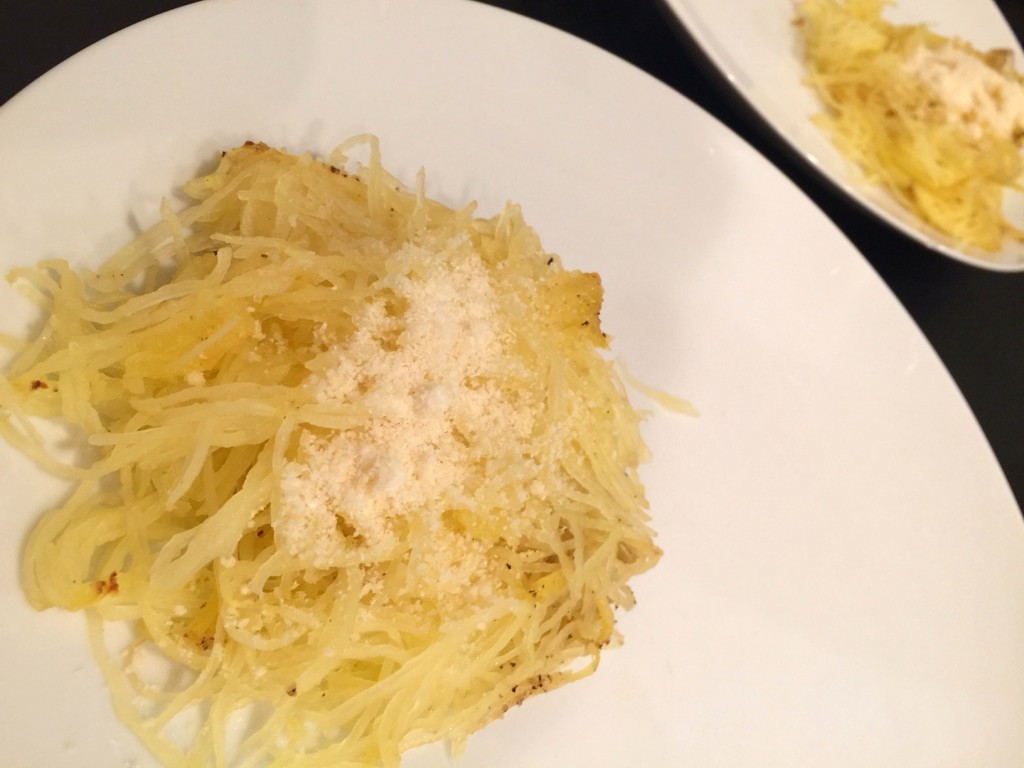 Ingredients:
One Spaghetti Squash
Two tsp. White Truffle Oil
Salt, Black Pepper and Garlic Powder to taste
Directions:
First, prep your spaghetti squash by carefully cutting it in half, and removing all the seeds. Place each half in a bake-safe dish.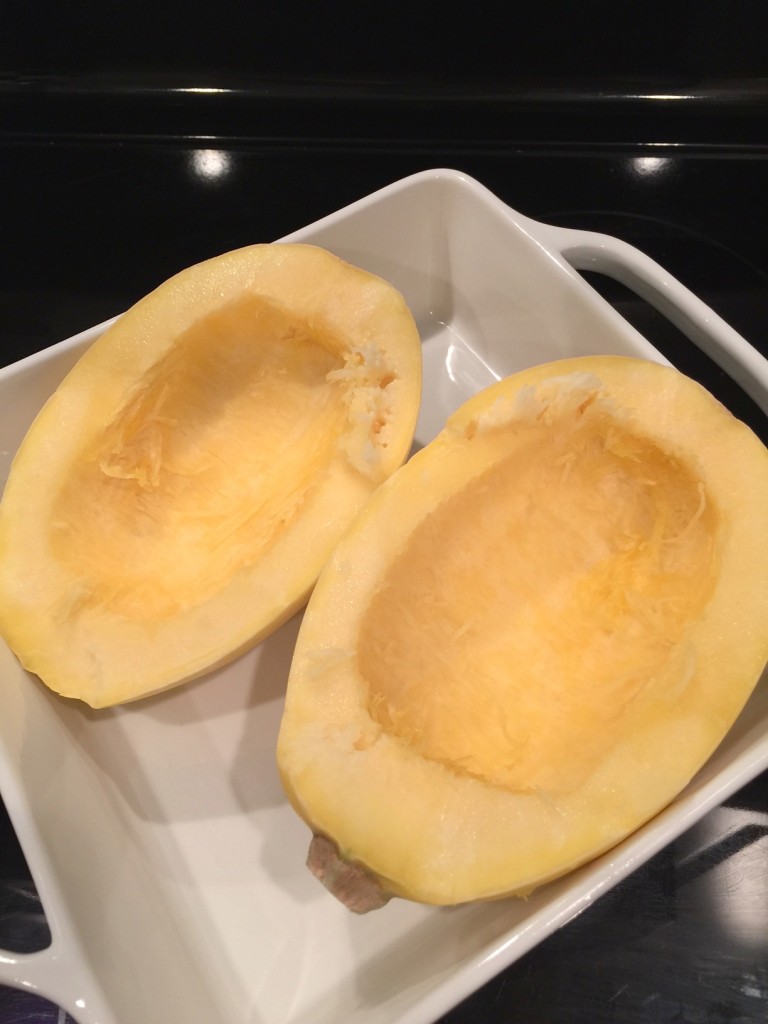 Next, measure out one tsp. of truffle oil for each half. Drizzle the oil over the squash, and then use a brush to spread the oil all over the surface of the squash.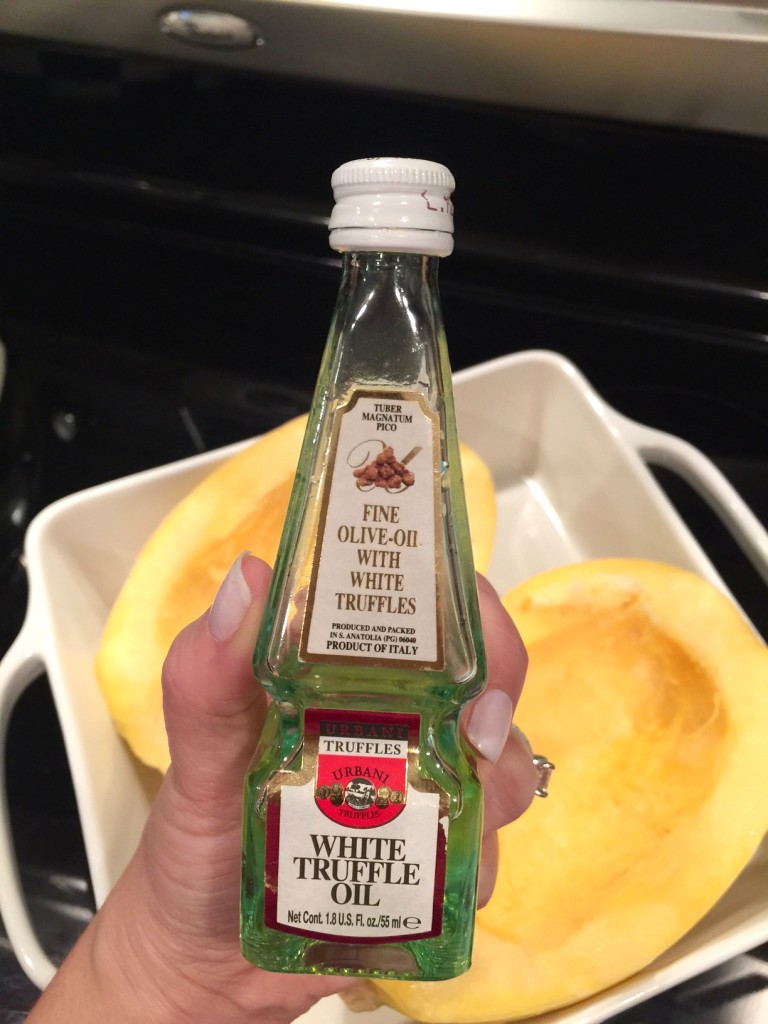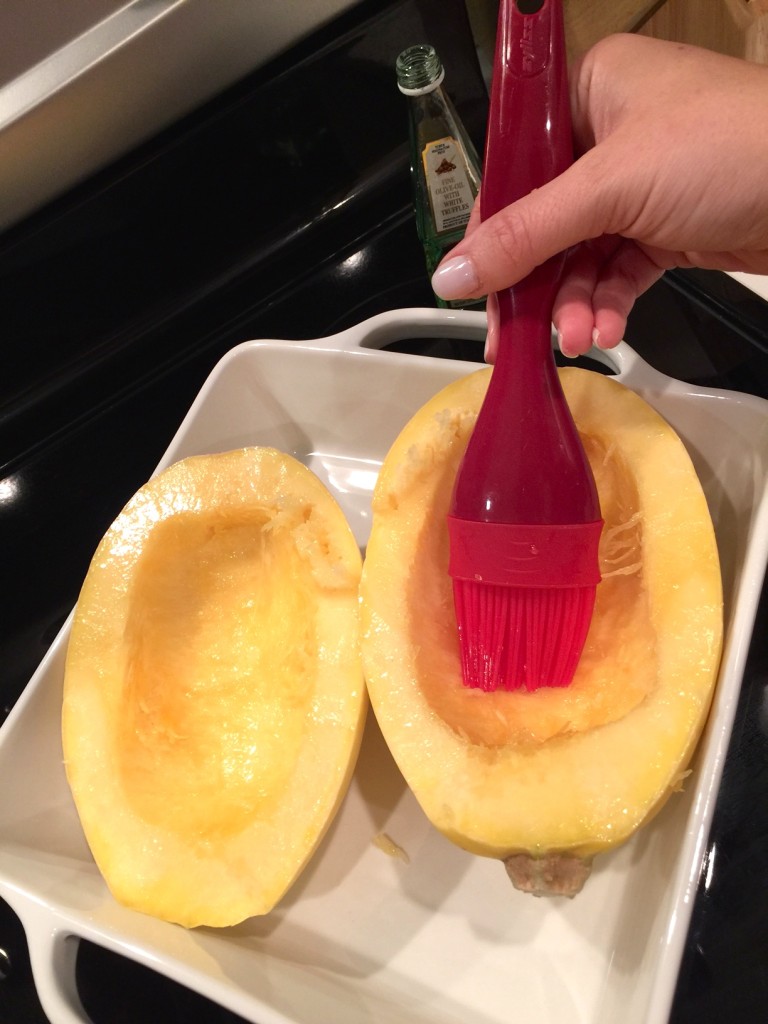 Now, sprinkle the squash with salt, pepper and garlic powder. Roast in a 375-degree oven for one hour. Once the squash is finished cooking, remove from the oven to rest for five minutes before using a fork to create the spaghetti.