Roasted chicken is one of my favorite dishes to cook! Despite the many chickens I've roasted, I have yet to make this dish in a Dutch oven. And, I think I am in love with this piece of cookware!
Rather than place raw chicken straight into the oven, I lightly seared the chicken first. This technique created a crust on the chicken, which sealed in the juices. You could use chicken thighs for this recipe, or a whole chicken cut up, but I made this using four bone-in chicken breasts.
Make this dish for any dinner party or just to please your hubby's taste buds!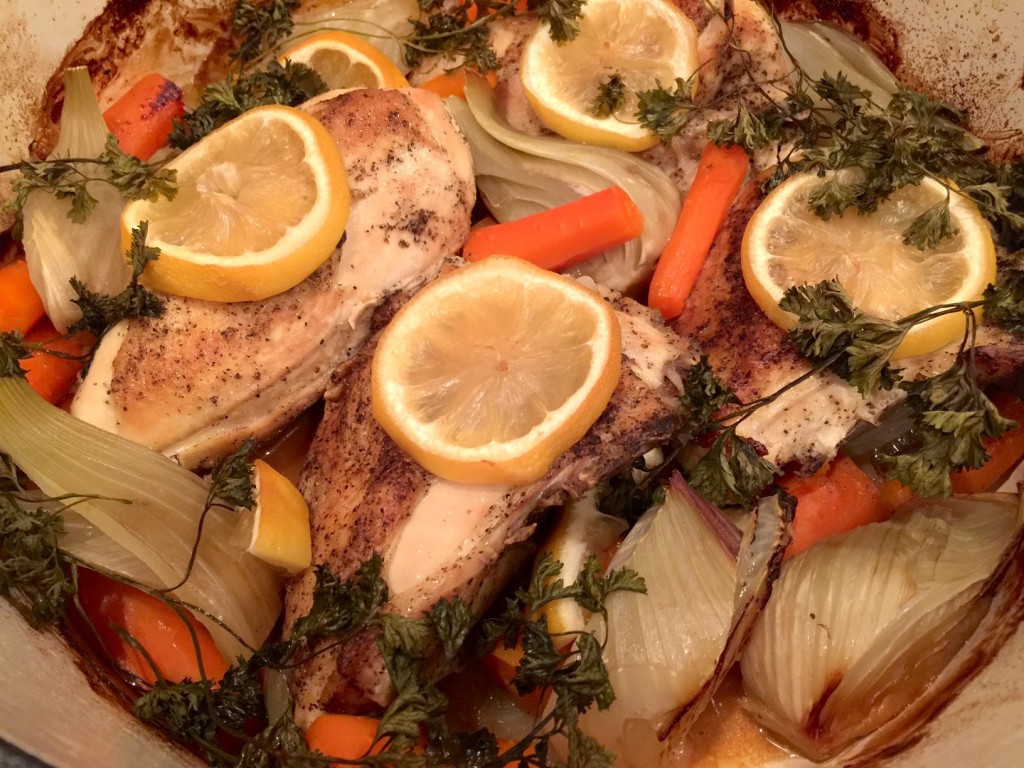 Ingredients:
Four Chicken Breasts, bone-in and skin on
One Onion, sliced
Three Cloves of Garlic
One Fennel
6 Carrots
8 Sprigs of Parsley
½ Cup White Wine
½ Cup Unsalted Chicken Broth
½ TB EVOO
1 ½ Lemons
Salt, Pepper, Onion Powder for seasoning
First, place the chicken breasts on a cutting board for seasoning. Then, sprinkle with salt, pepper and onion powder. Now you are ready to lightly sear the breasts in the Dutch oven on the stove. Drizzle olive oil into the pot and adjust the heat to medium-high. Allow the oil to heat up before placing the breasts in there.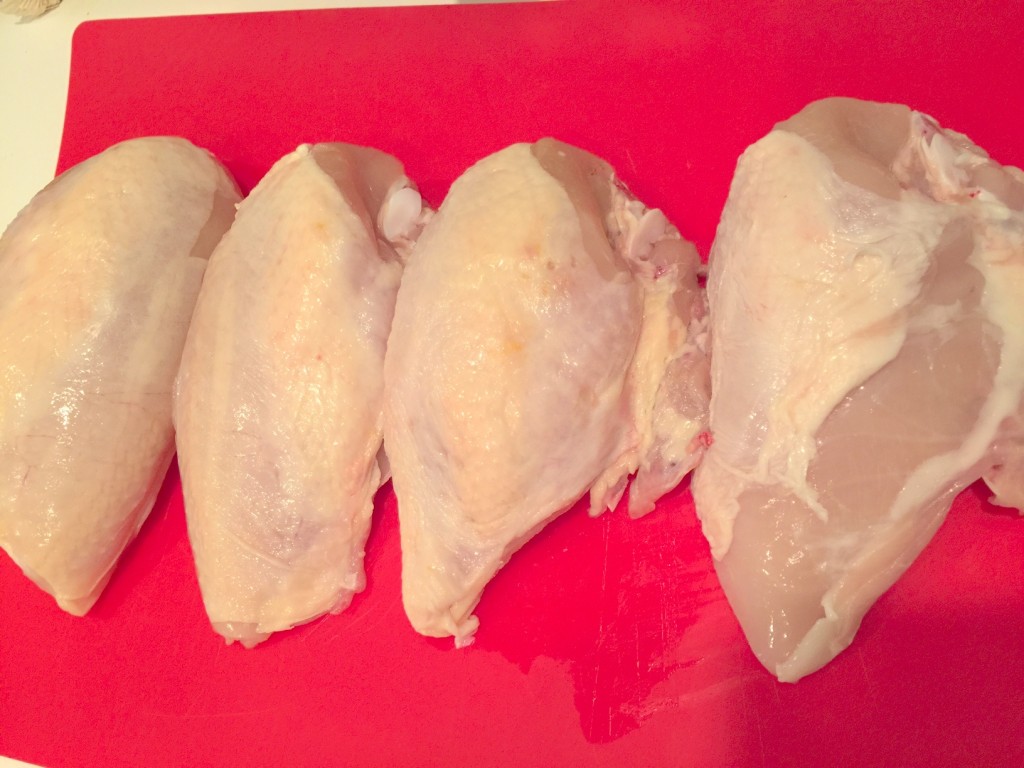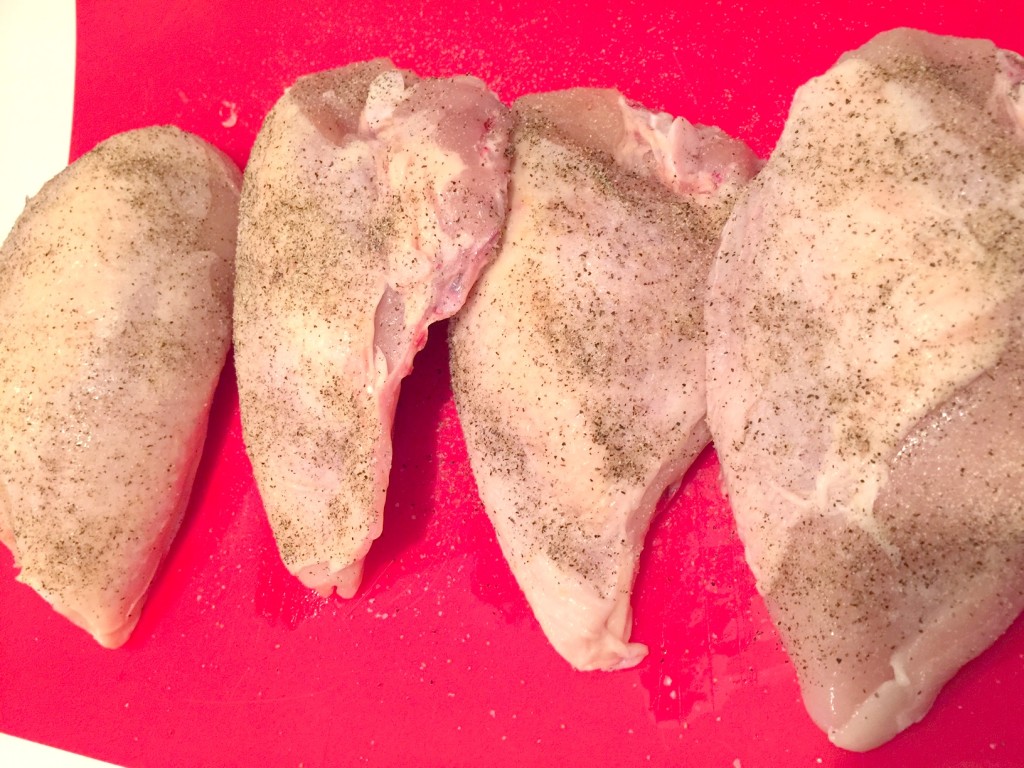 Add the chicken to the pot skin side down, then lower the heat to medium. Allow the chicken to cook for 7 minutes on the skin side, then flip to cook for another 3 minutes.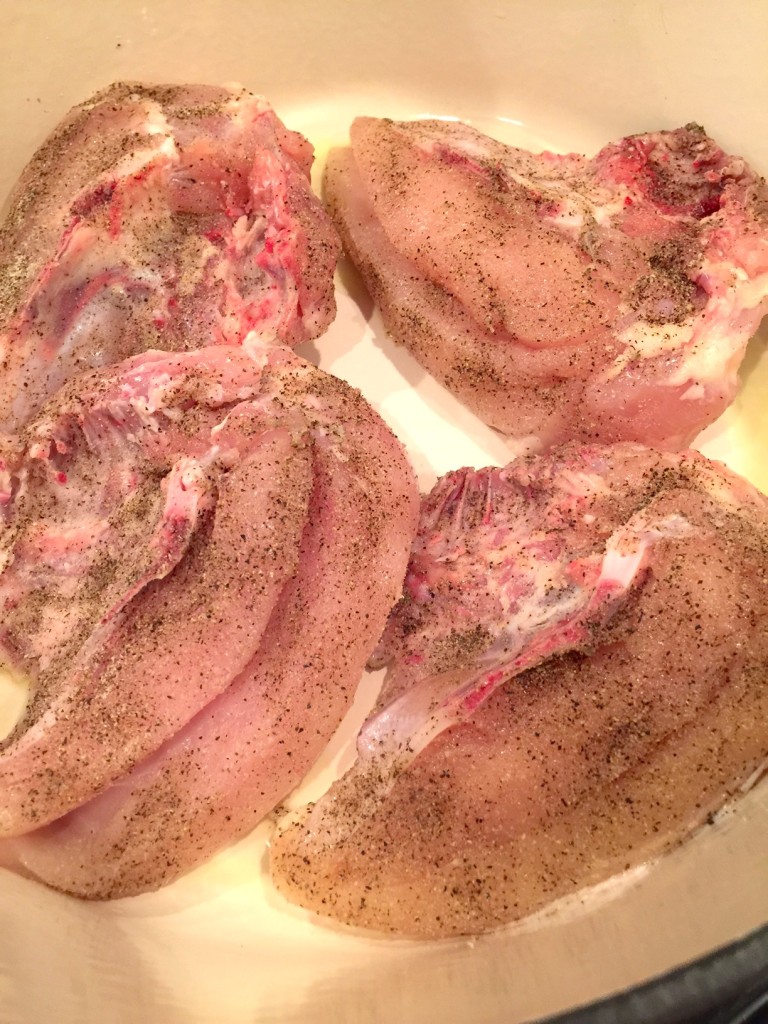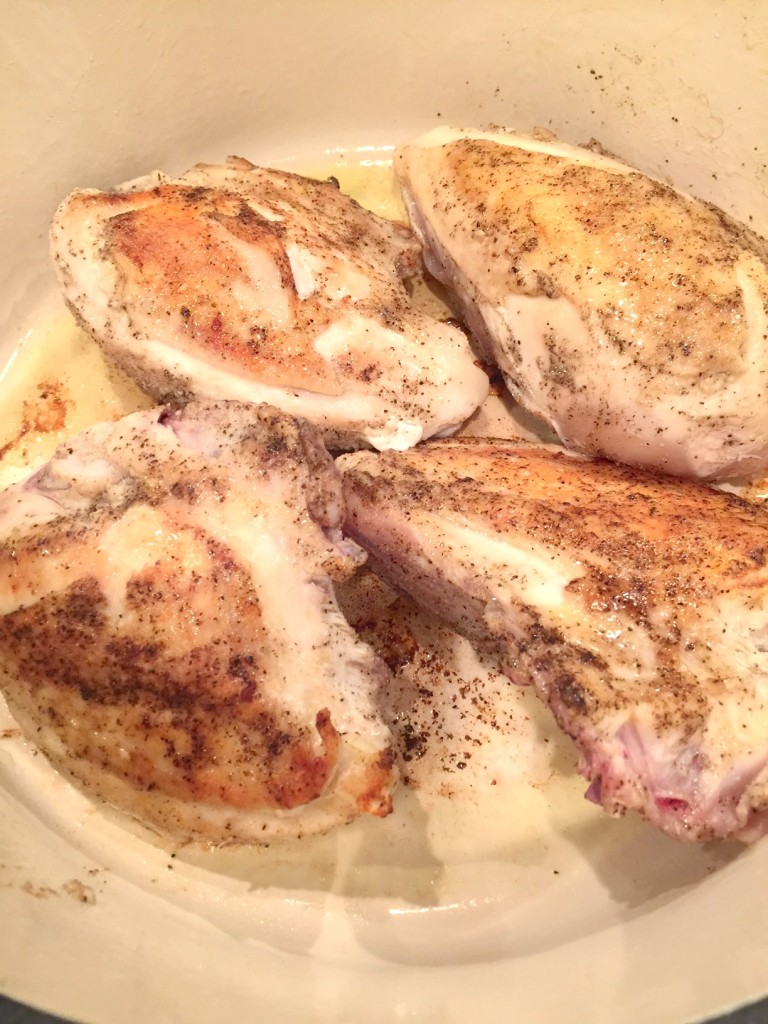 Once you are done searing, remove the breasts and set aside for them to rest. Now add your onions and garlic to sauté in the chicken juices. Add your white wine and allow to cook for 3 minutes. Turn off the heat and add your breasts back into the pot.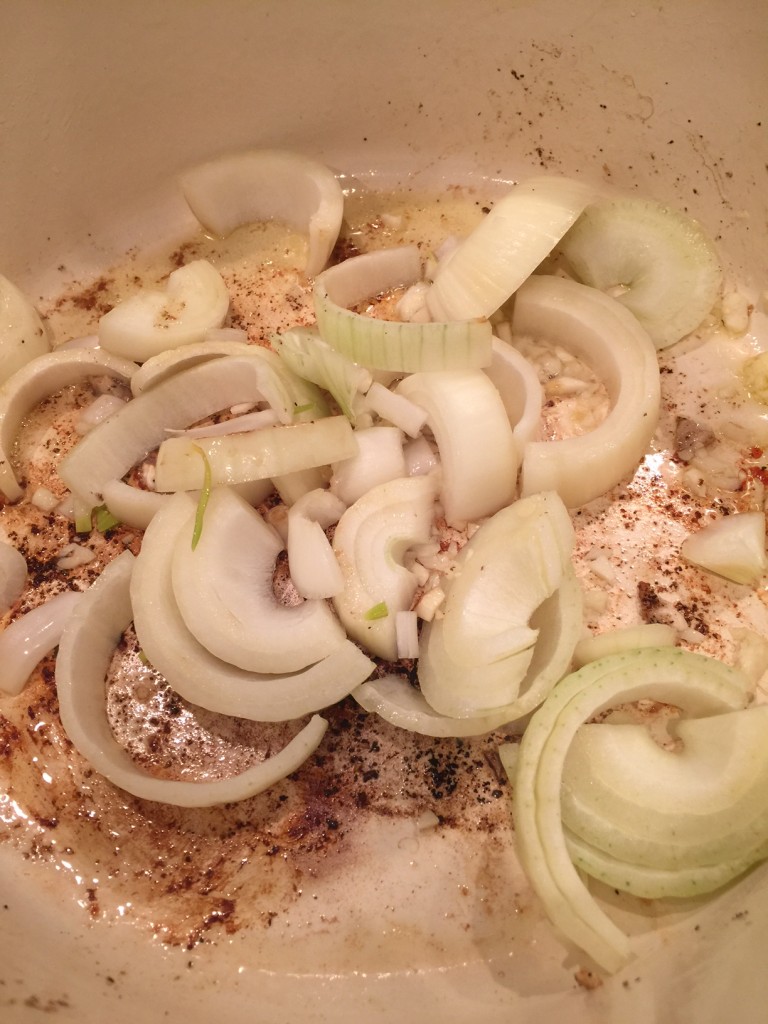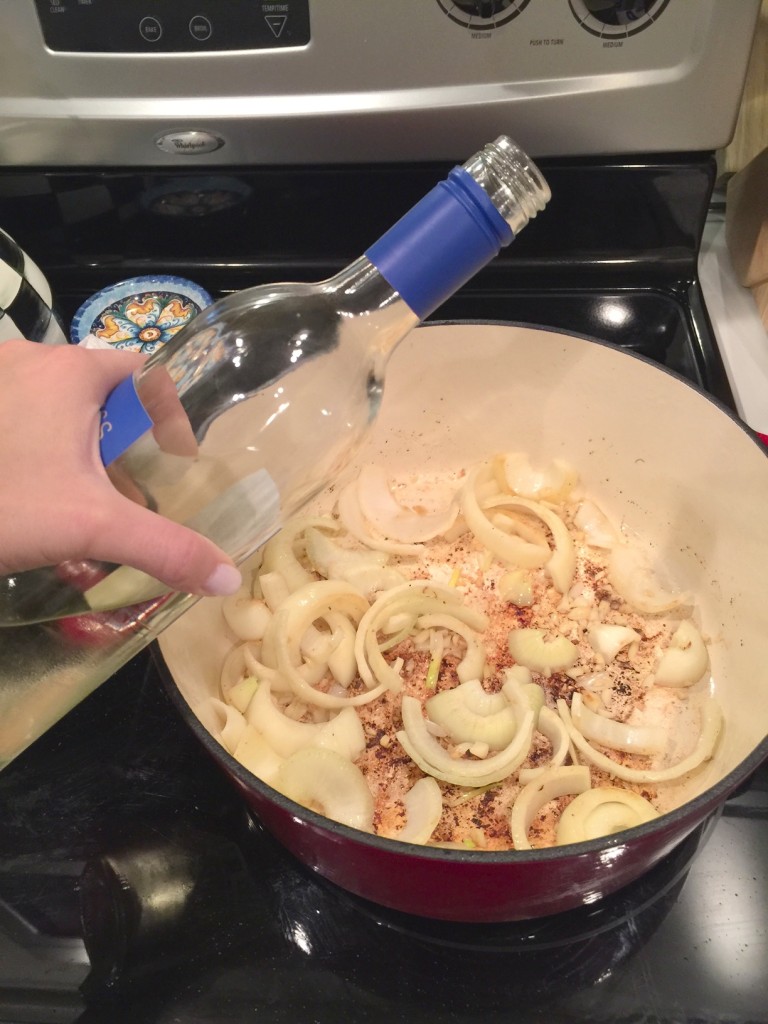 Now you can add your veggies and herbs. Scatter the carrots, fennel, lemon and parsley around the pot. Add your chicken broth and cover to place into the oven.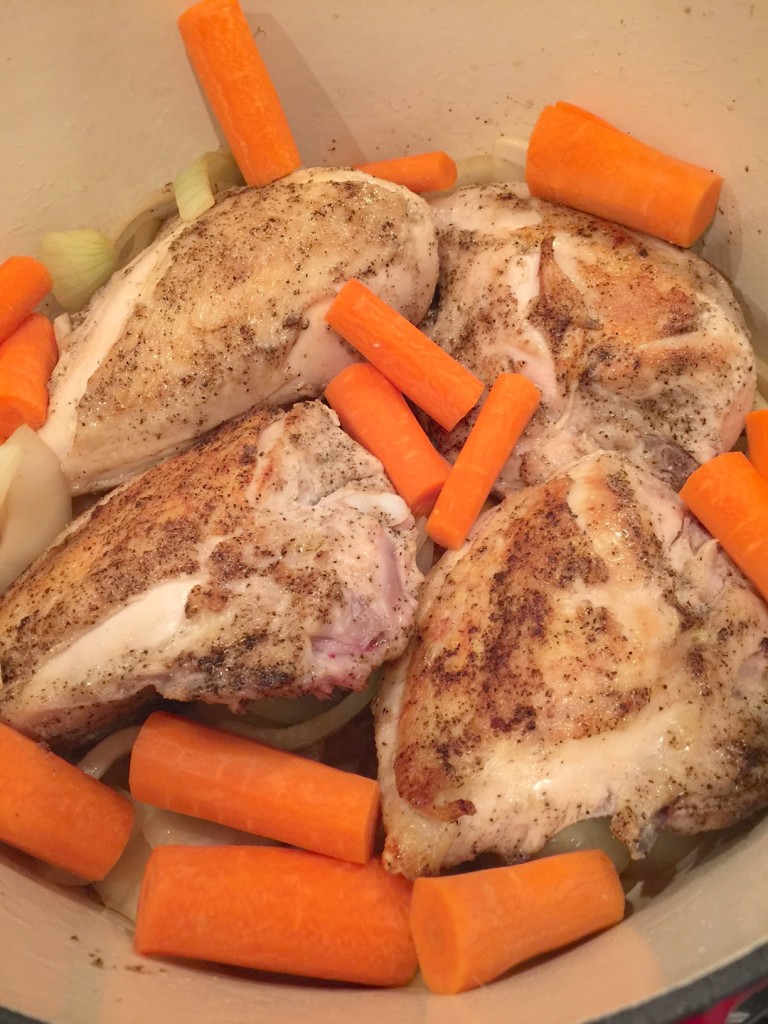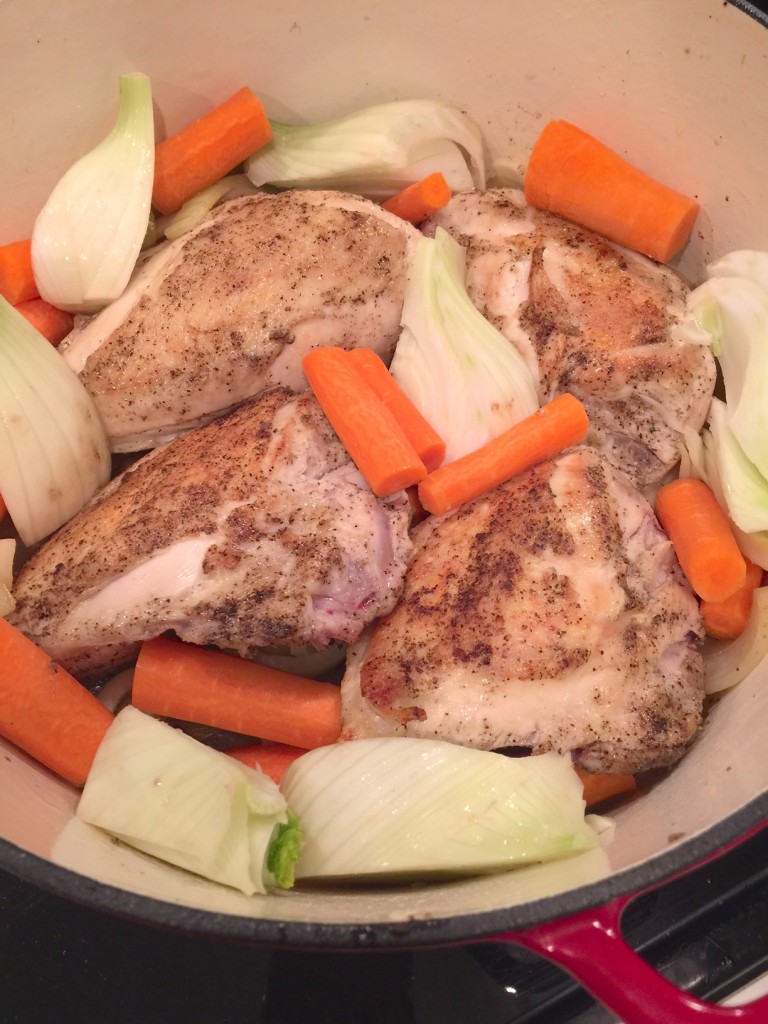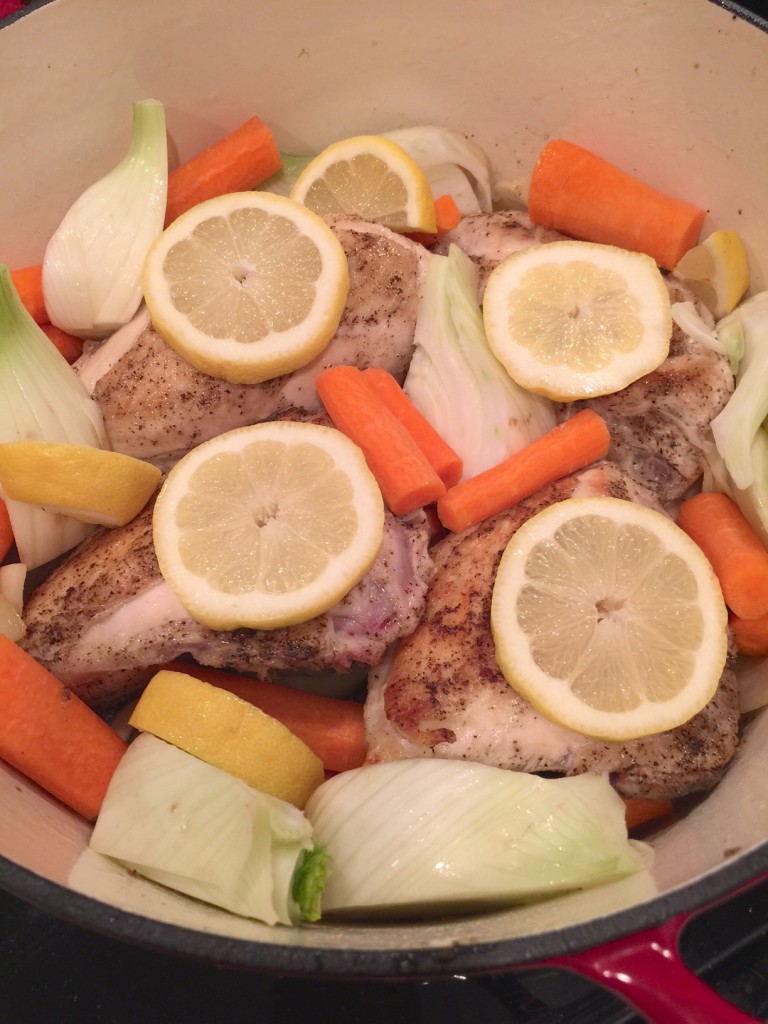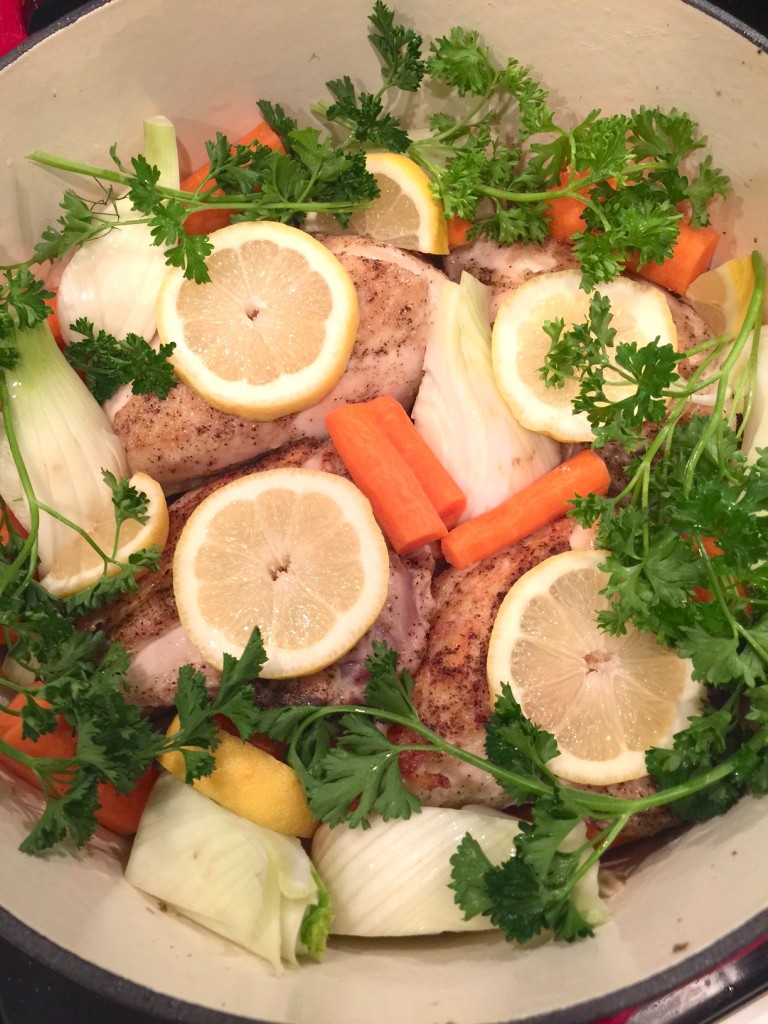 Cook in a 375-degree oven for 90 minutes. Remove the lid when the breasts have 35 more minutes to cook. This will allow everything to brown well.
Once the chicken is finished cooking, remove from the oven, cover with the lid and let it sit for 10 minutes before serving.