At most Italian restaurants, Oreganata, whether it is clams, shrimp or snapper is often found on the menu. Oreganata is the style for which an entrée is prepared.
Oreganata gets its crispiness from breadcrumbs, and flavor from the garlic and herbs. Classic Oreganata recipes call for Italian breadcrumbs and lots of butter. My rendition of this recipe calls for panko breadcrumbs instead, and just 1 tablespoon of EVOO. As you bake with this mixture, it will honestly fill up your house with Italian smells, making others think that they're living in an Osteria!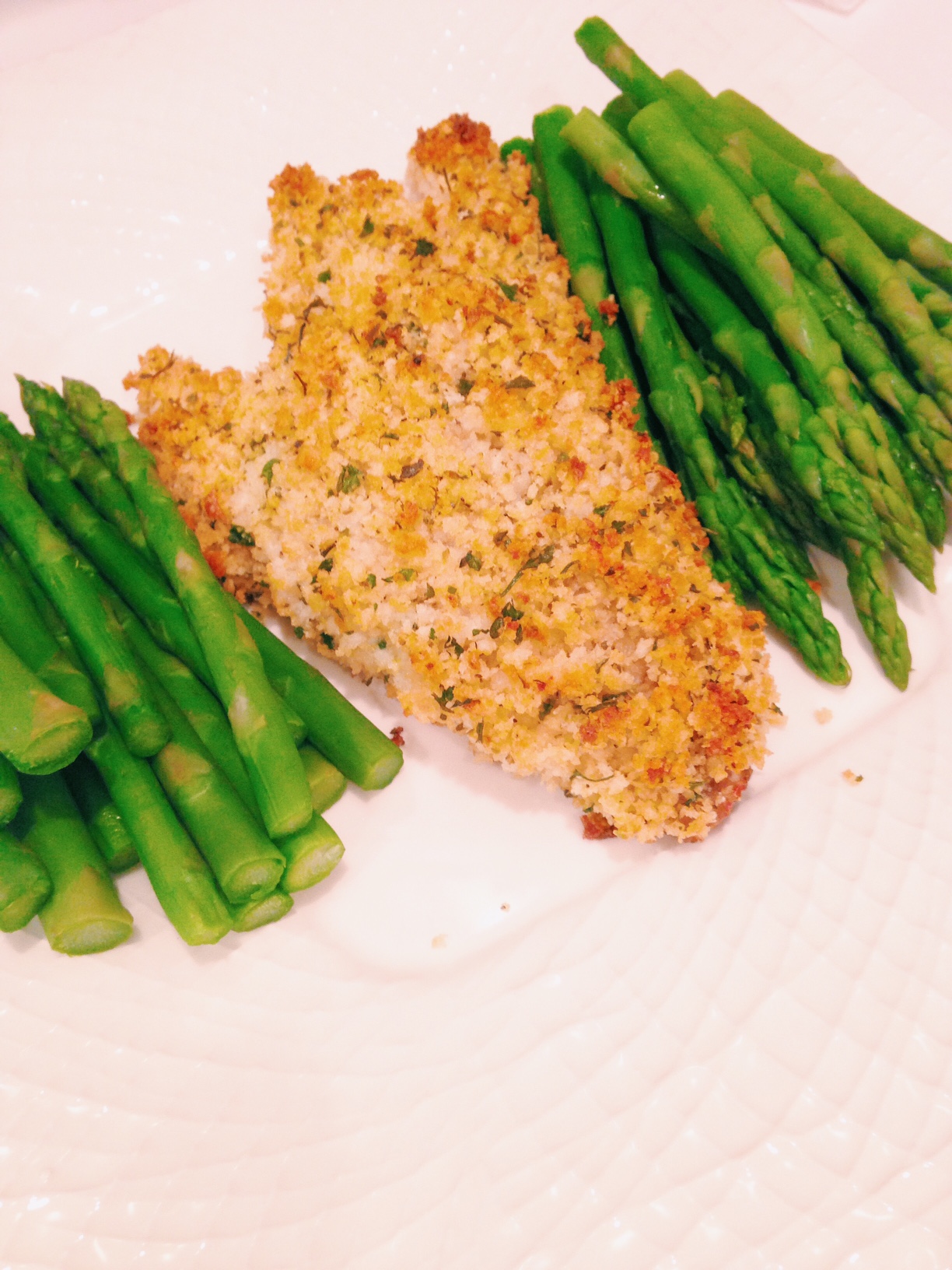 Ingredients for Oreganata Topping:
½ Cup Panko Breadcrumbs
1 TB Parmesan Cheese
1 TB Dried Parsley
½ tsp. Dried Oregano
¼ tsp. Dried Basil
3 Garlic Cloves
1 TB EVOO
½ TB Lemon Juice
Protein (of choice):
To make the Oreganata mixture you will need one small bowl to combine the ingredients.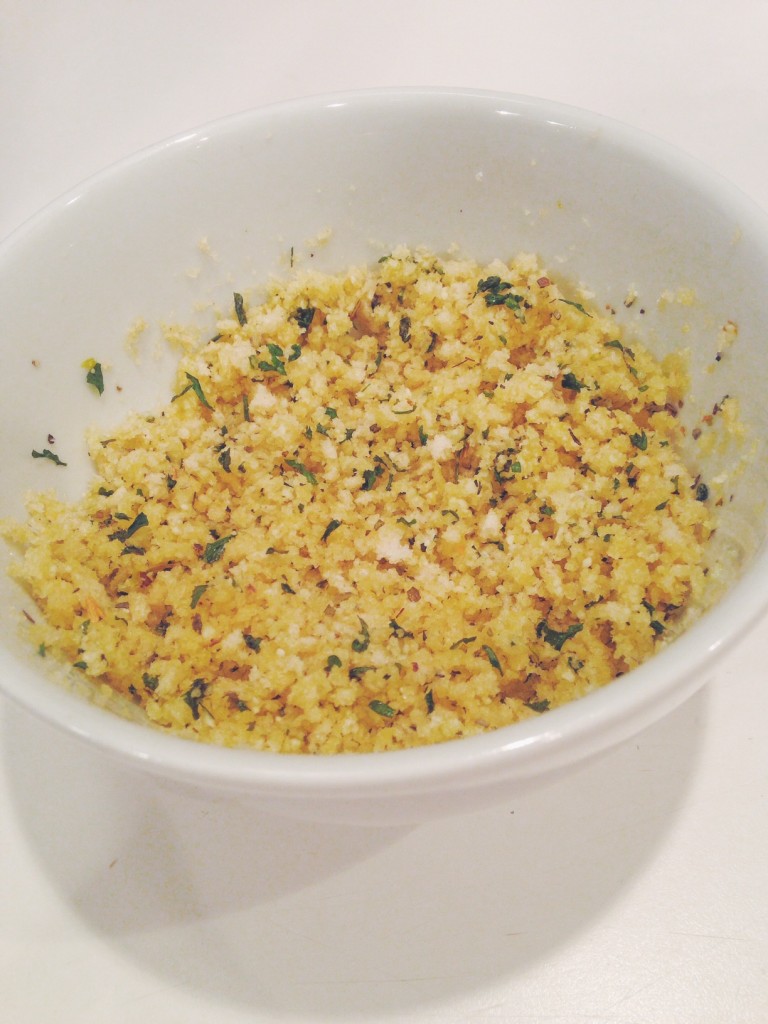 First, combine all of the dry ingredients: breadcrumbs, cheese and dried herbs. Then, take a garlic press to crush the garlic. Using a garlic press will result in smaller pieces of garlic that will combine better with the breadcrumb mixture. After all the garlic is added, be sure to mix thoroughly so all garlic is dispersed.
Now, add the other wet ingredients: EVOO and lemon juice. Mix all ingredients well until the breadcrumbs are moist.
Prepare your protein by brushing it lightly with EVOO and S&P. I used snapper for this dish. After the fish is seasoned, coved the top of the fish with the breadcrumb mixture.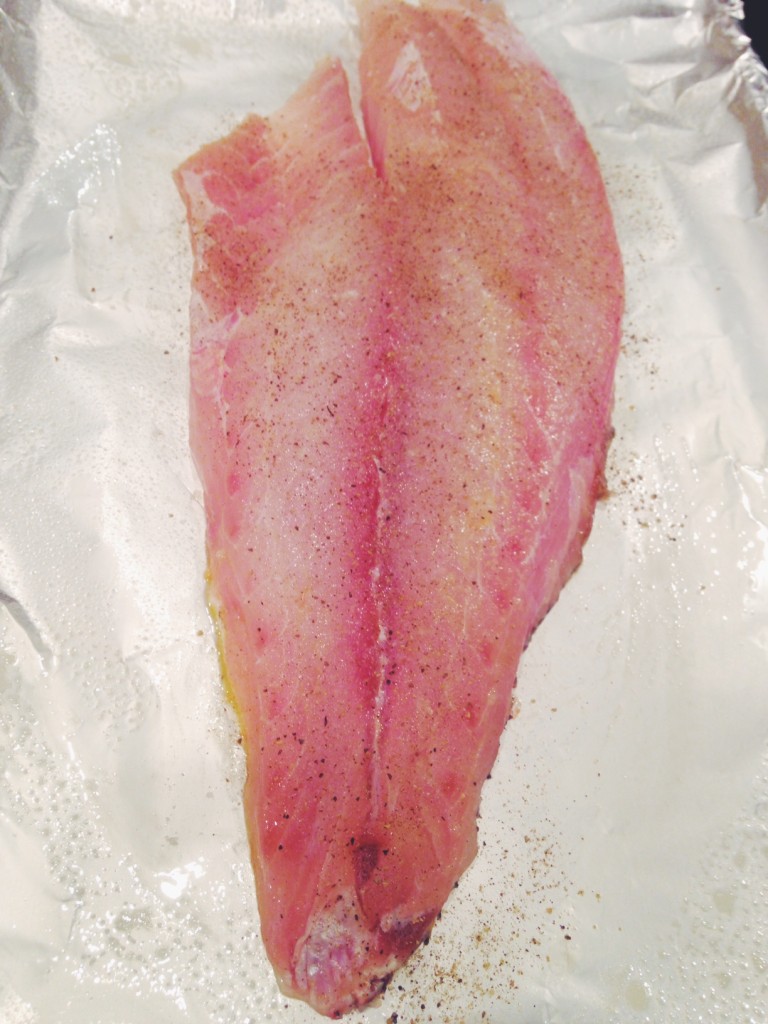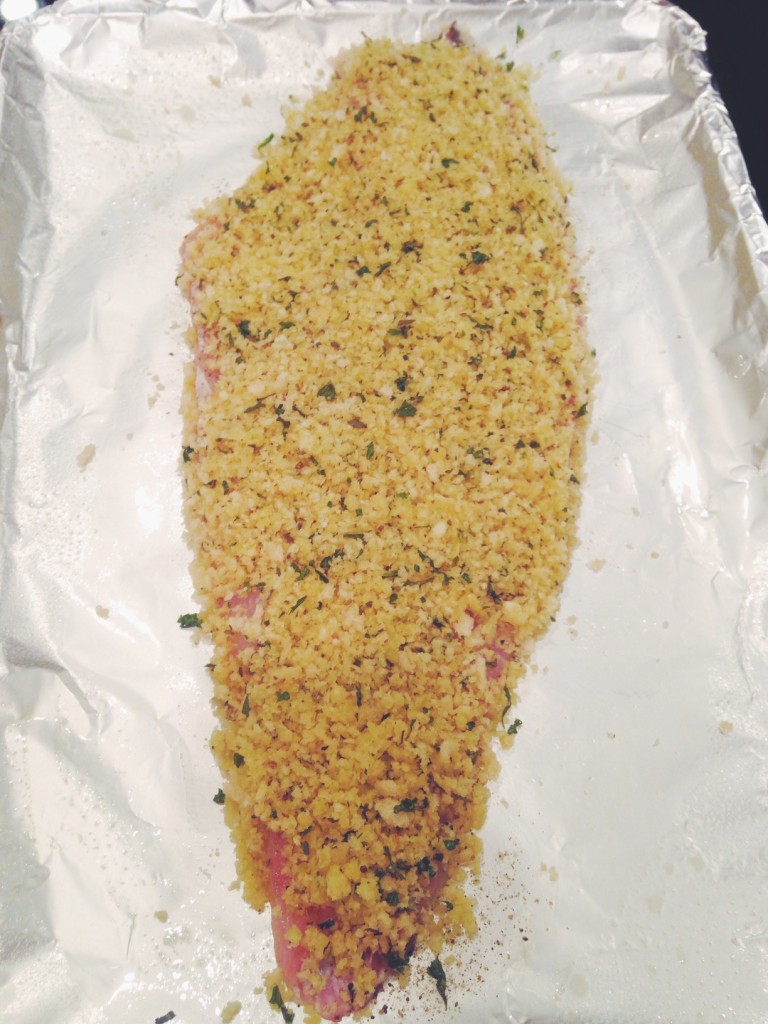 Now you are ready to cook the fish in a 350-degree oven for 20-25 minutes.
When the fish is done cooking, take it out of the oven and let it sit for a couple minutes before serving.
Try this Oreganata recipe over shrimp, clams, or chicken! To take it deliciously further, add the Oreganata mixture and crisp it in a small pan for 5 minutes until brown. Then serve it over garlic & EVOO pasta to add extra aroma, crunch and flavor!