If you love brussels sprouts, then you are going to enjoy this version of the side dish. Rather than leave the sprouts whole, I sliced them thin for a different texture. I finished the dish with some balsamic vinegar, which gave the dish a salty and savory taste.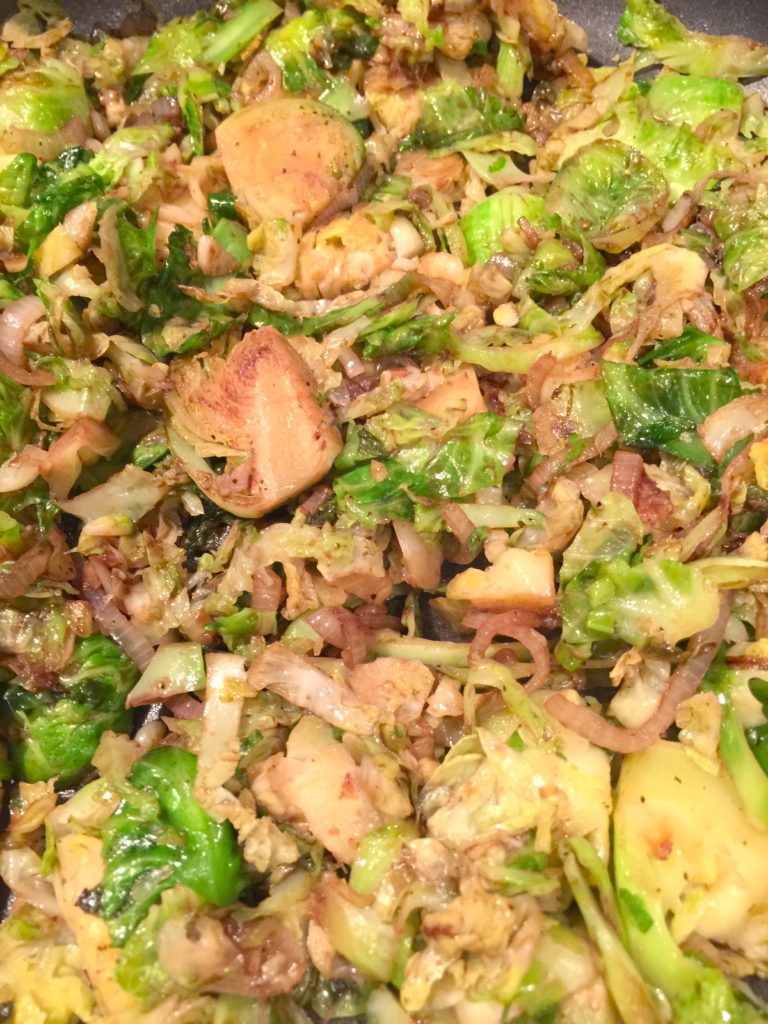 Ingredients:
1 package of fresh Brussels Sprouts, sliced
1 Shallot, sliced
2 Garlic Cloves, chopped
1 TB Butter
1 TB Olive Oil
2 TB Balsamic Vinegar
Salt and Pepper to taste
Directions:
Begin by slicing your sprouts. You can use a food processor, but I sliced them by hand to leave some texture. You don't want to make the sprouts too minced.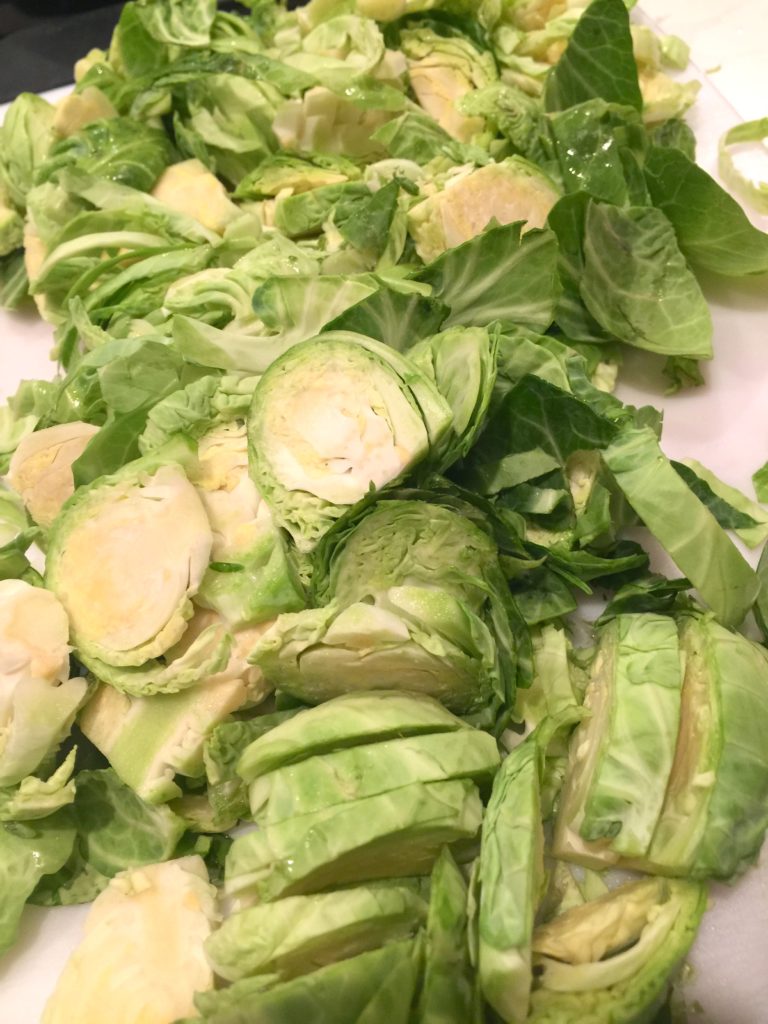 In a large nonstick pan, heat up the butter and olive oil. Then add the shallots and garlic, and sauté on medium-high heat until translucent. Next, add the sprouts and toss frequently. After three minutes, reduce to heat to medium, add the salt and pepper to taste, and sauté for eight more minutes.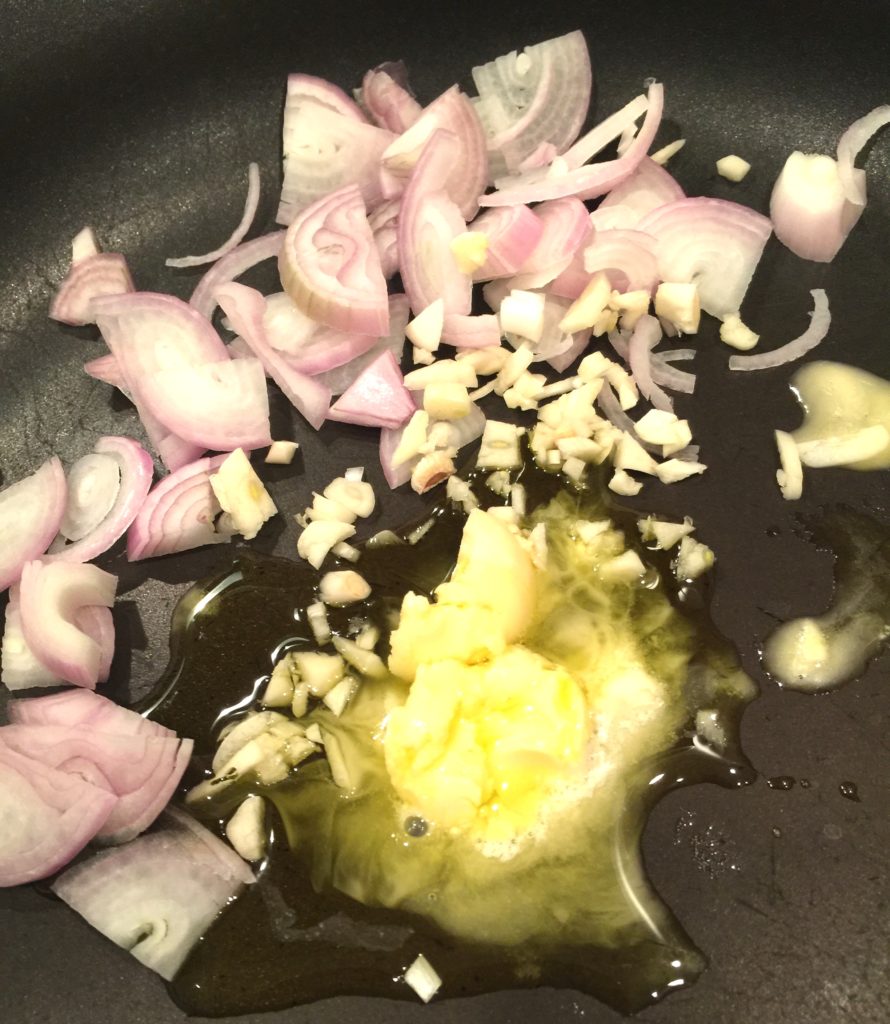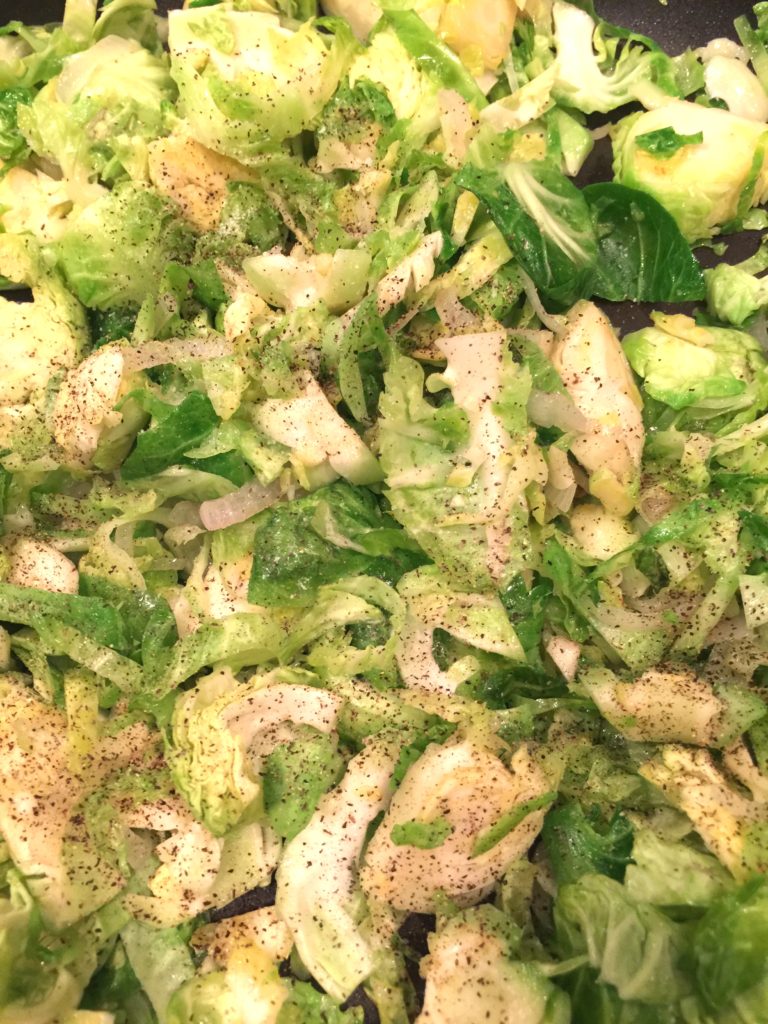 After eight minutes, turn off the heat and add the balsamic and toss. Let that sit for a few minutes before serving.