I enjoy making marinades from scratch. Not only are they much healthier than store-bought marinades, but you can allow yourself to experiment with flavors and create a delicious meal.
I love Greek food! So I dabbled around and created this fresh and zesty Greek marinade. I used this to marinate chicken for kebobs, but you can also use it on fish and meat.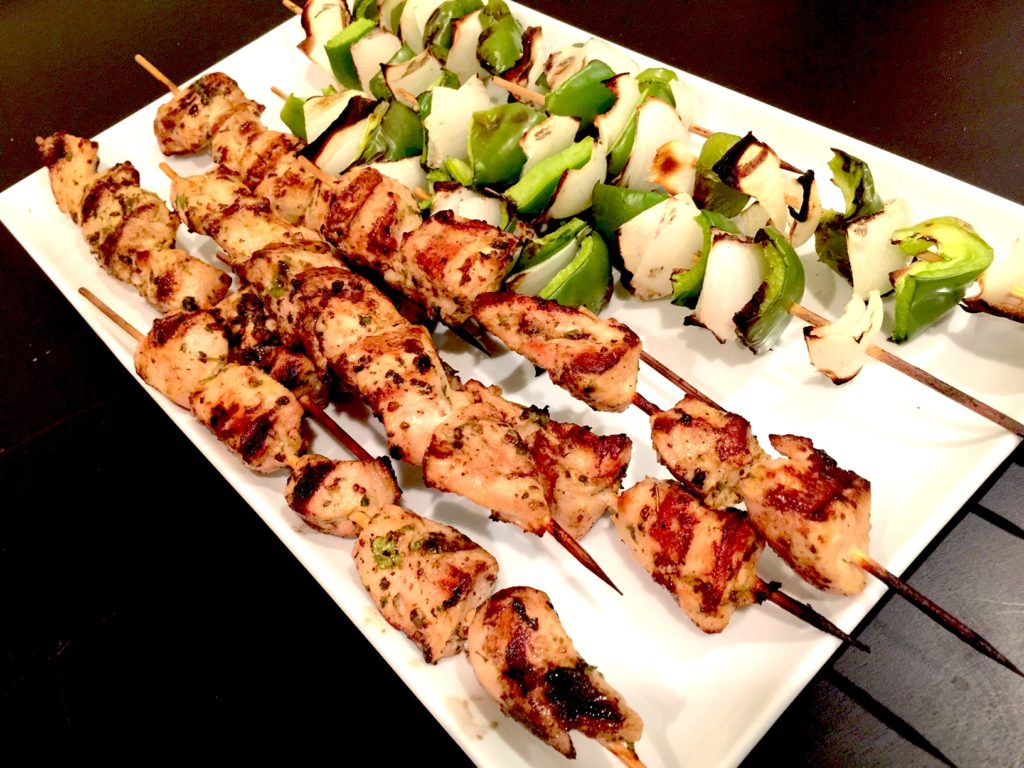 Ingredients:
2 Garlic Cloves, minced
1 Lemon, juiced
3 TB EVOO
2 TB Red Wine Vinegar
¼ tsp. Salt
½ tsp. Black Pepper
¼ tsp. Dried Oregano
1 TB Fresh Parsley, chopped
1 TB Dijon Mustard
½ tsp. Ground Mustard
Directions:
To make the marinade, you will need to prep all your ingredients by first mincing the garlic, juicing the lemon and chopping the parsley. Add all of your ingredients, with the EVOO and seasonings in a small mixing bowl. Mix until combined and let it sit before prepping your meat of choice.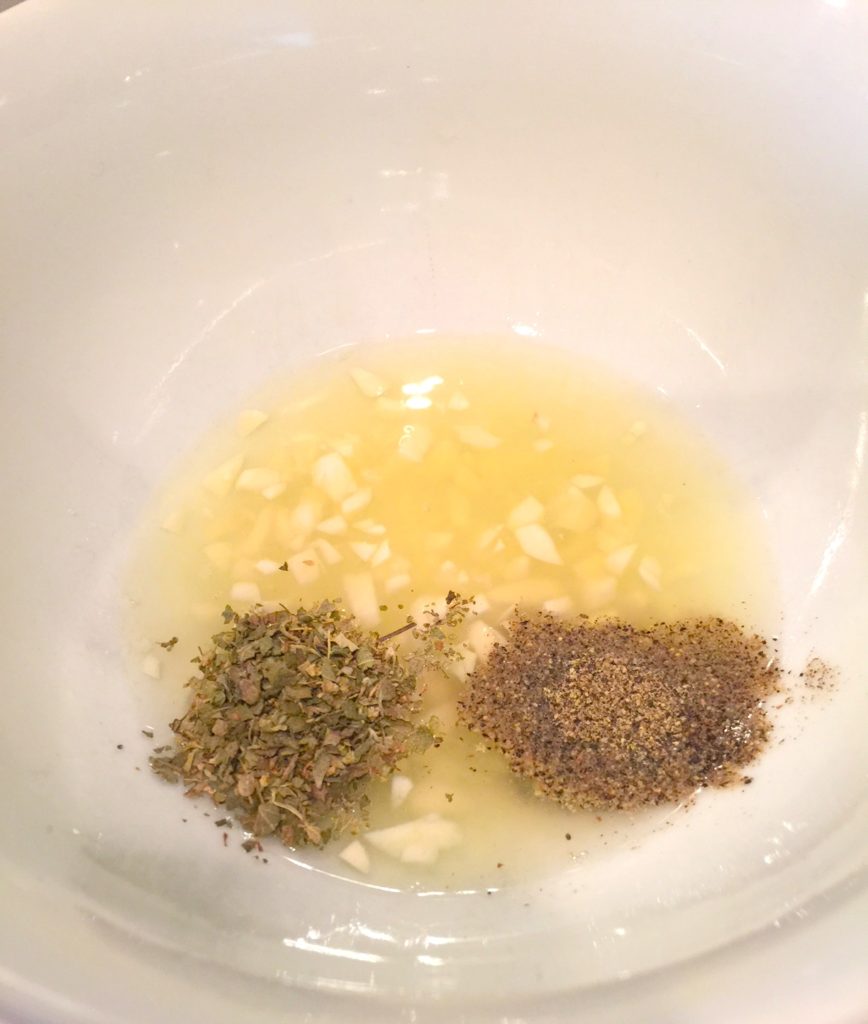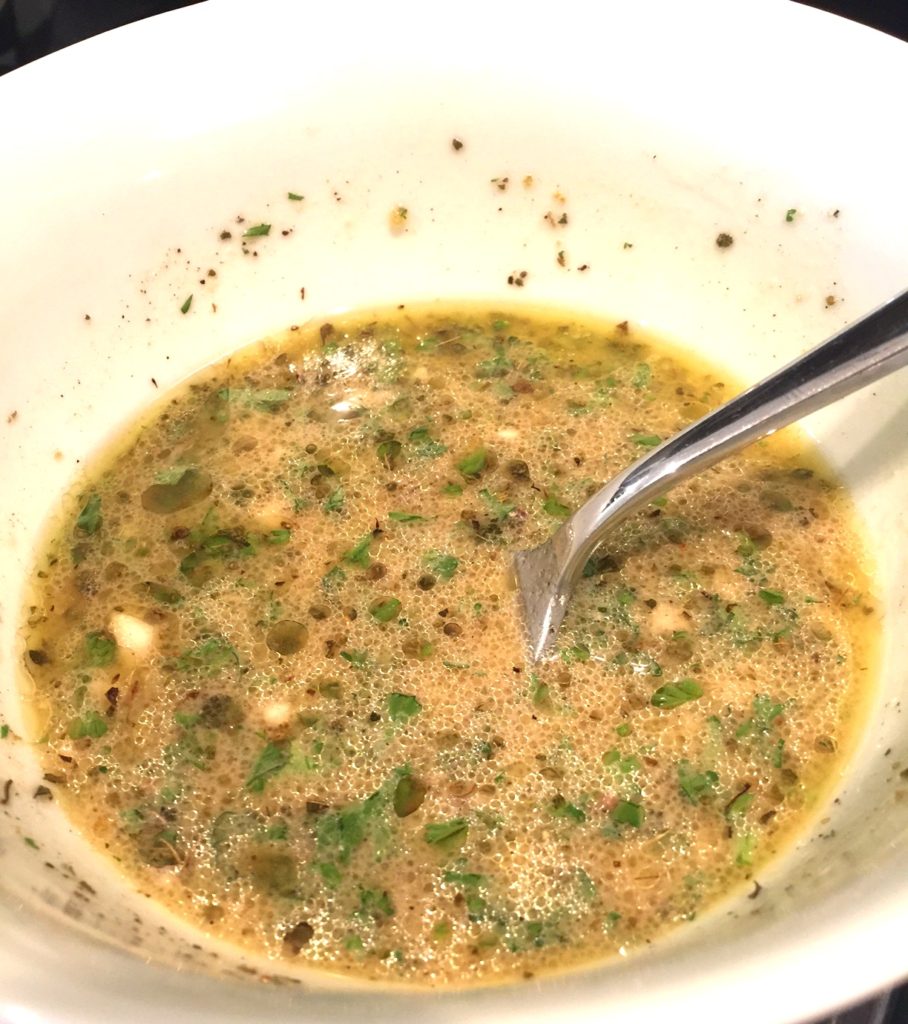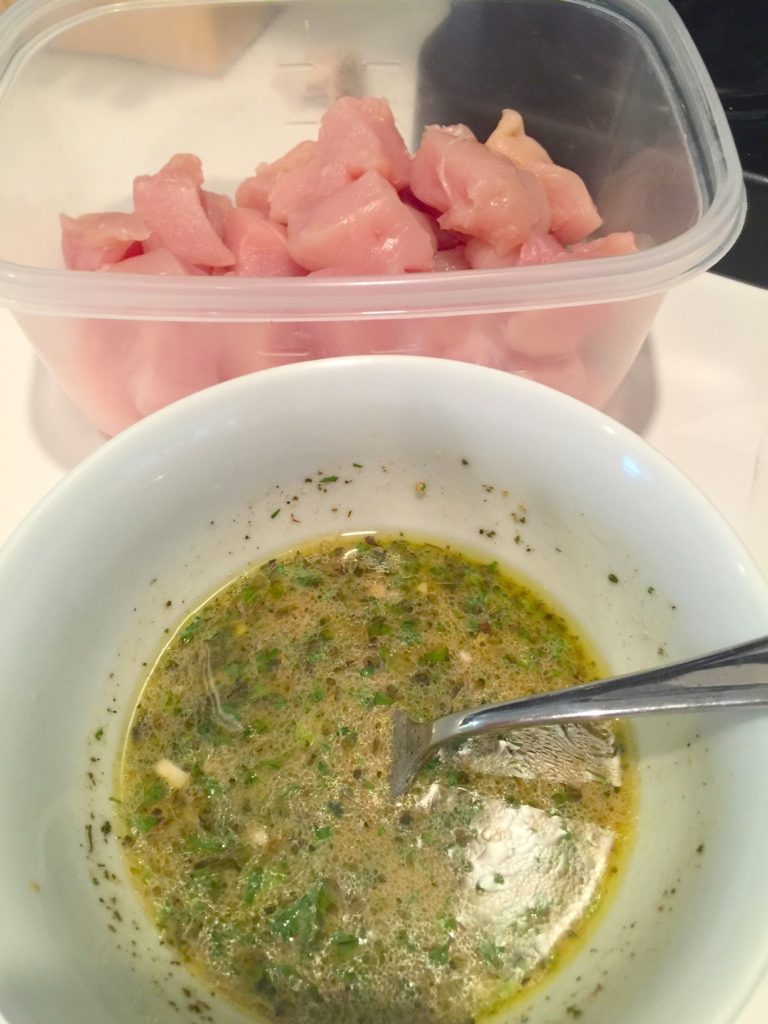 I opted to make chicken kebobs. I first cut the chicken into large, evenly sized chunks. Place the chicken into a container that is airtight. Pour all of your marinade over the chicken, mix and place in the fridge. The longer you allow the meat to marinate, the better!
You can marinate your meat all night, but I let my chicken sit in the marinade for three hours.
Once you are ready to cook the protein, remove from the fridge 10 minutes before cooking. I then skewered the chicken onto the kebobs and headed strait to the grill!
Heat up the grill, and place the heat to medium-high. Allow the chicken to cook on each side for 15 minutes, totaling the cooking time 30 minutes.
Once the chicken is done, serve with all your favorites. I paired mine with veggie kebobs, my Orzo Rice Pilaf, Hummus and pita chips. Enjoy!