Eggplant is a great vegetable that you can make a whole meal out of, especially if you're a vegetarian. I love eggplant Parmesan, but wanted to make a healthier eggplant dish.
The eggplant is baked until crispy, topped with melted cheese, and served with my easy marinara sauce.
Serve this as a main dish, or make an eggplant sandwich out of it!
NOTE: I made enough eggplant to have for dinner, and to serve as leftovers for the next night. Therefore, if making this dish for one meal, you can use two eggplant and less breadcrumbs and ingredients.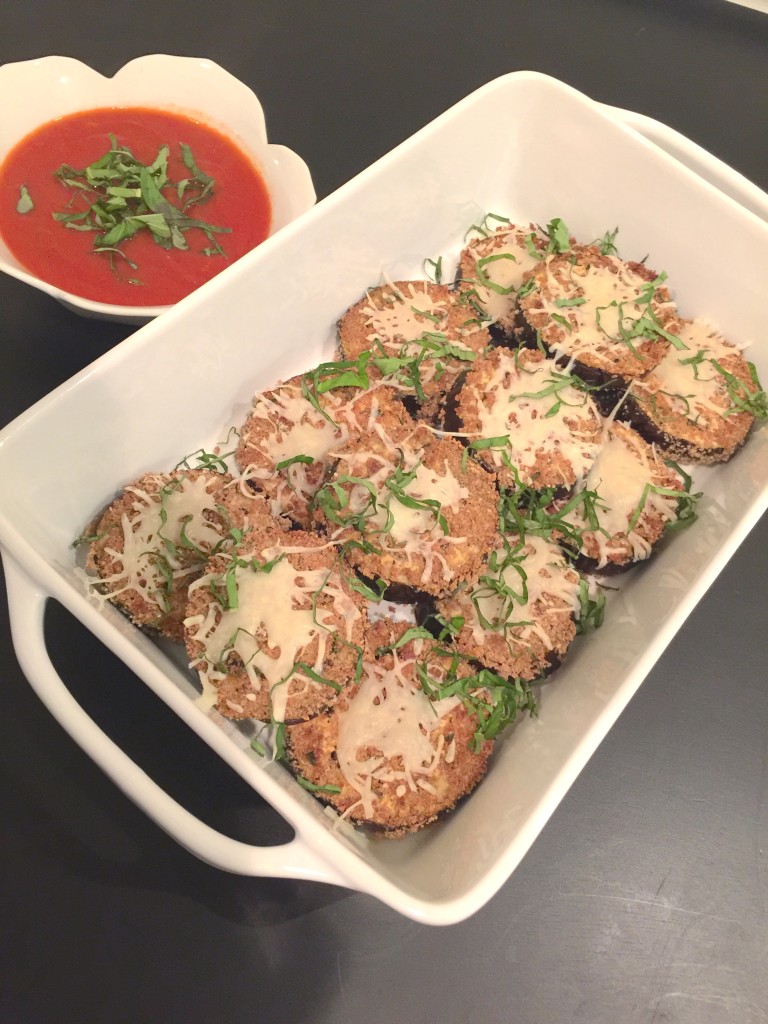 Ingredients:
Three small to medium-size eggplants
Two Eggs, beaten
1 ½ Cup Whole Wheat Panko Breadcrumbs
½ tsp. Salt
½ tsp. Black Pepper
1 tsp. Garlic Powder
1 tsp. Dried Parsley
4 TB Parmesan Cheese
1 Cup Fat Free Mozzarella Chesse
First, begin by prepping your assembly line to coat the eggplant. Beat the eggs in a small bowl, set aside, and then use a large plate for the breadcrumb mixture. Now, slice your eggplant into ¾-inch slices.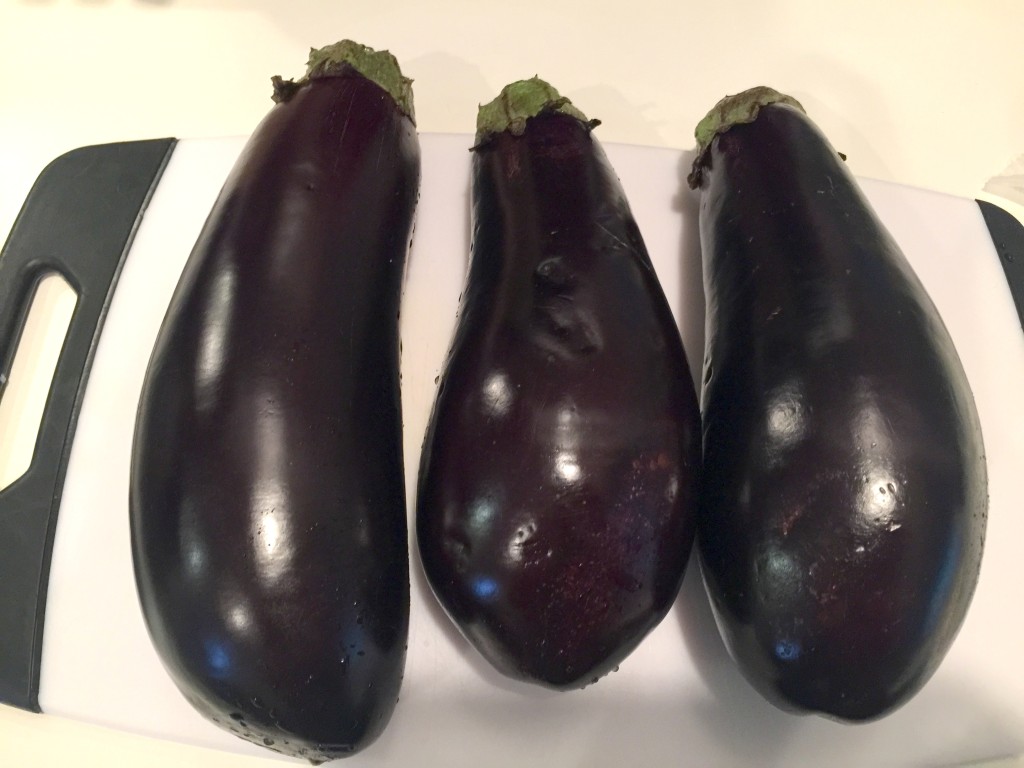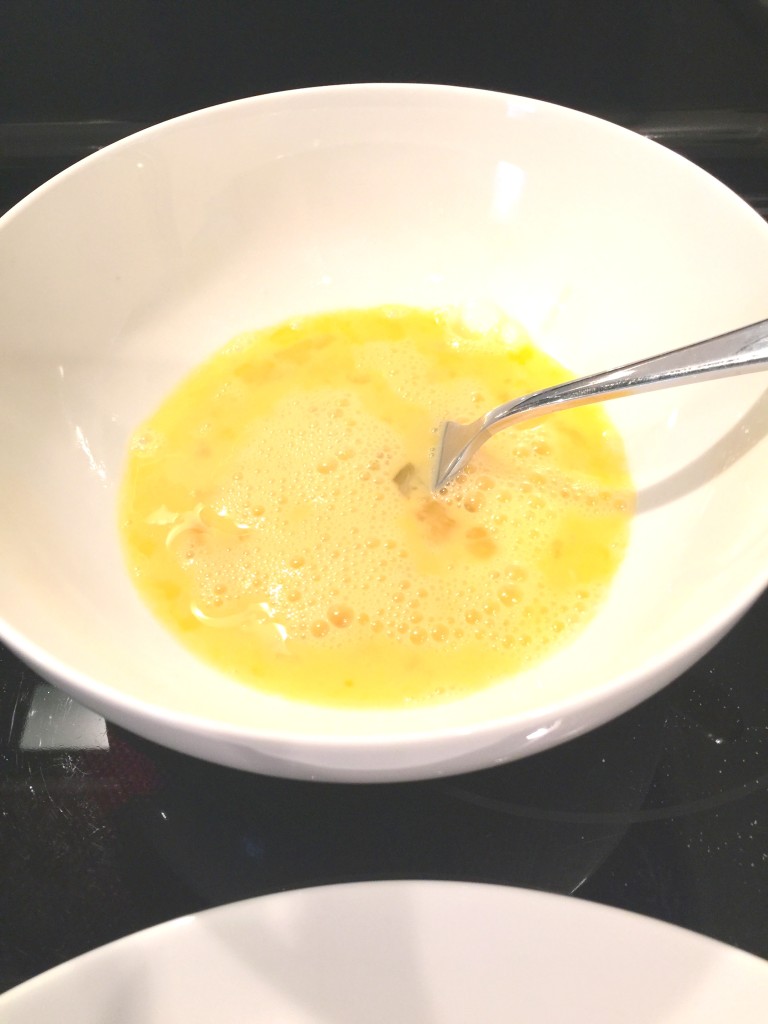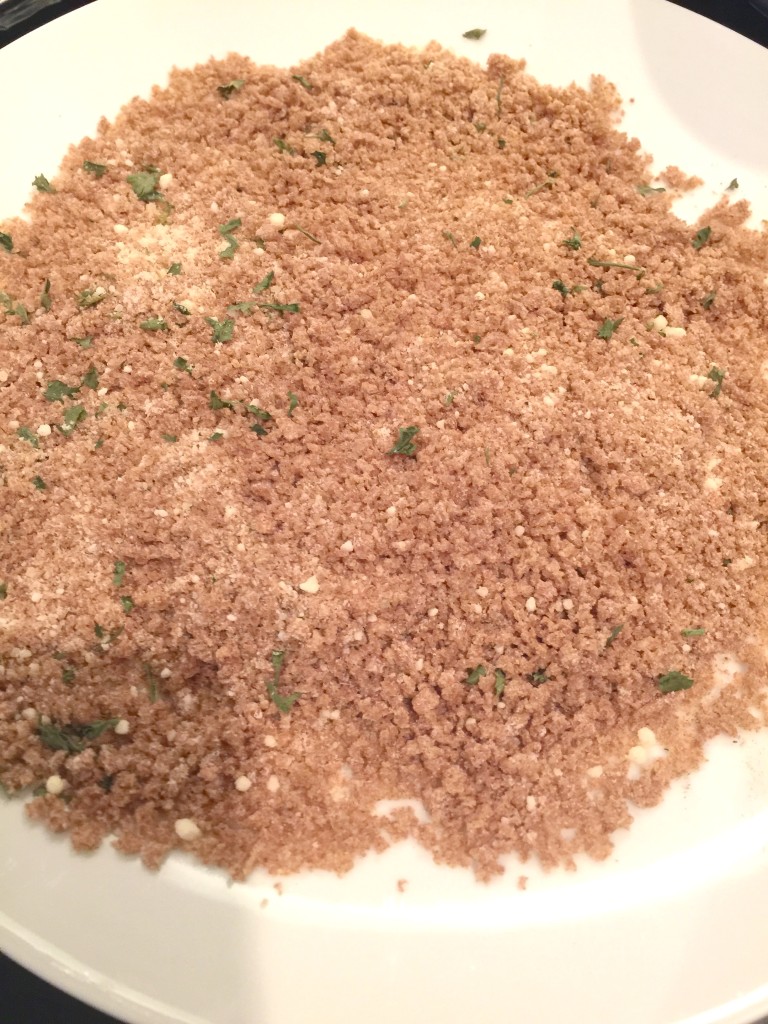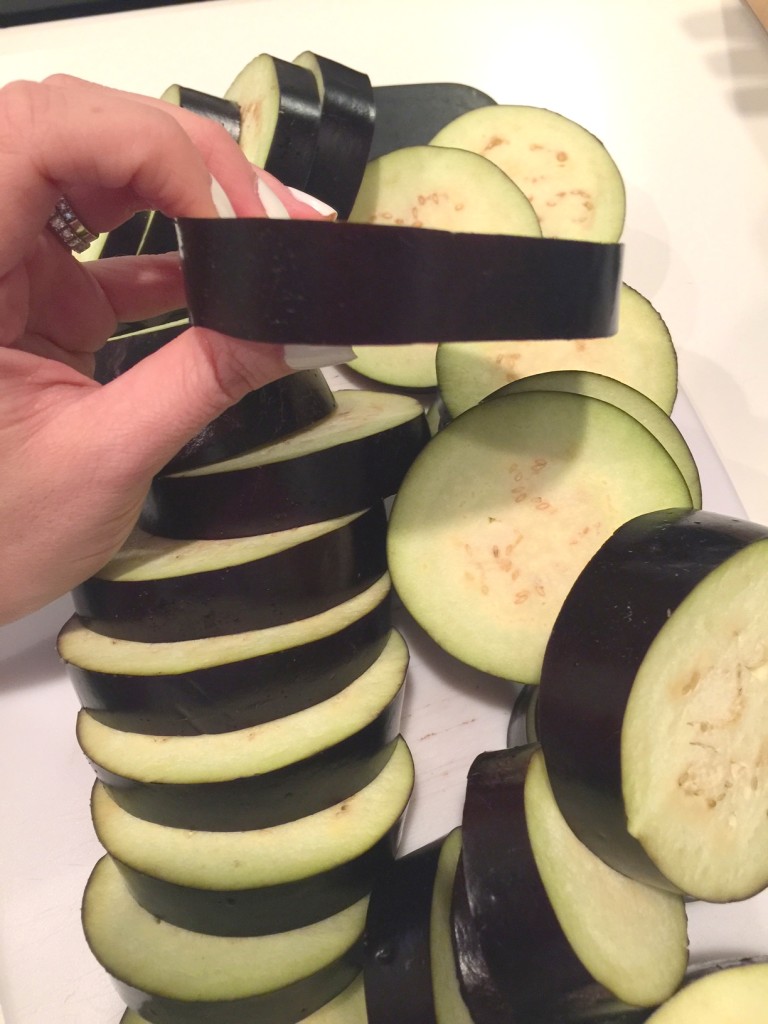 Once all your eggplant is sliced, you can now coat in the egg and then the breadcrumbs. Take the eggplant piece by piece and coat lightly in the egg. Next, coat it in the breadcrumbs and place onto a large baking sheet that has been lined with foil and sprayed with cooking spray.
Repeat the egg and breadcrumb steps until you are finished.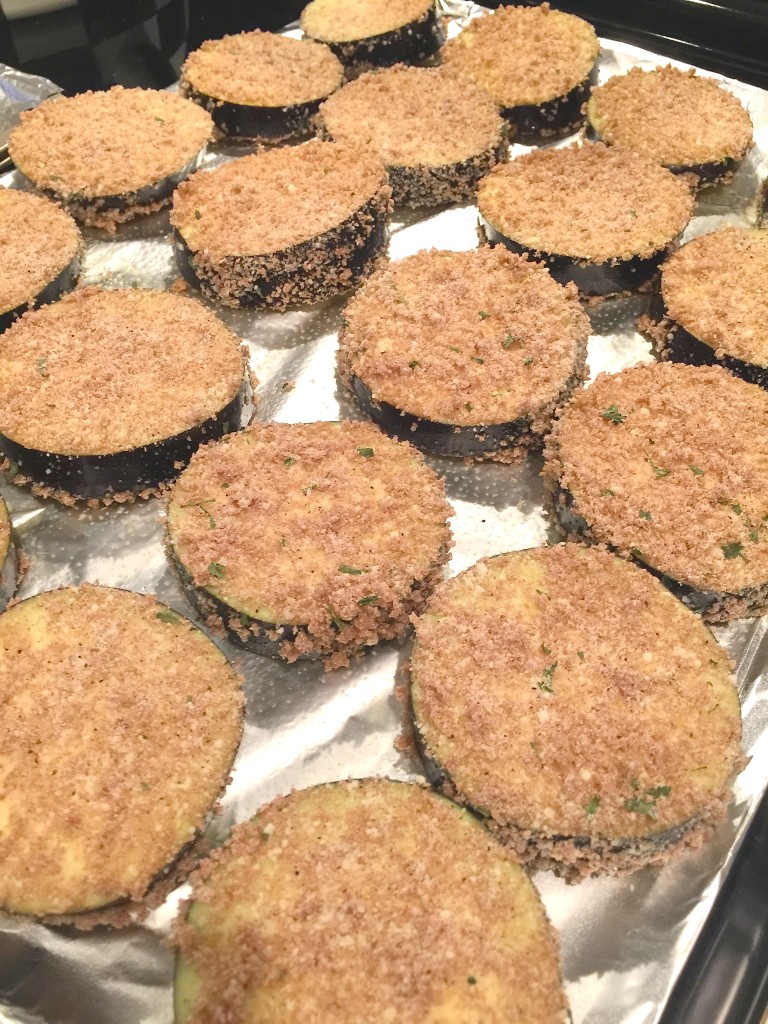 Place the eggplant into a 350-degree oven for a total of 50 minutes. After the first 25 minutes, flip the eggplant slices. Then, cook for another 25 minutes.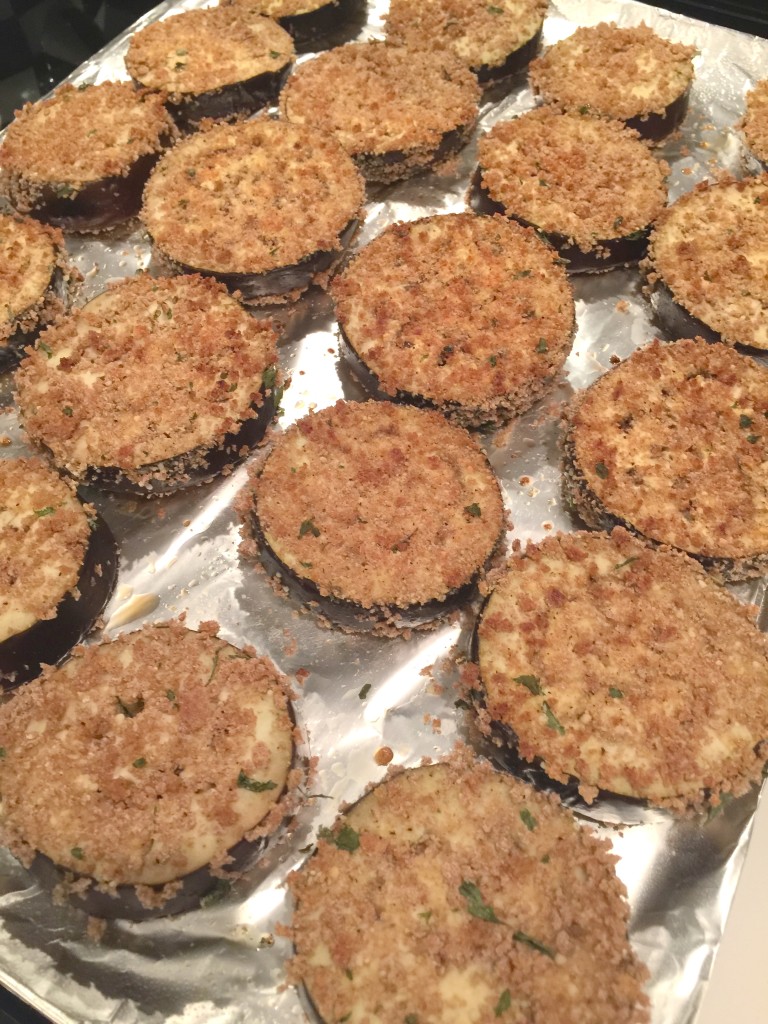 Remove from the oven to cool while you make the sauce. For the sauce, I followed my easy recipe to liven up a store-bought jar of marinara sauce. I like to use Traditional Ragu.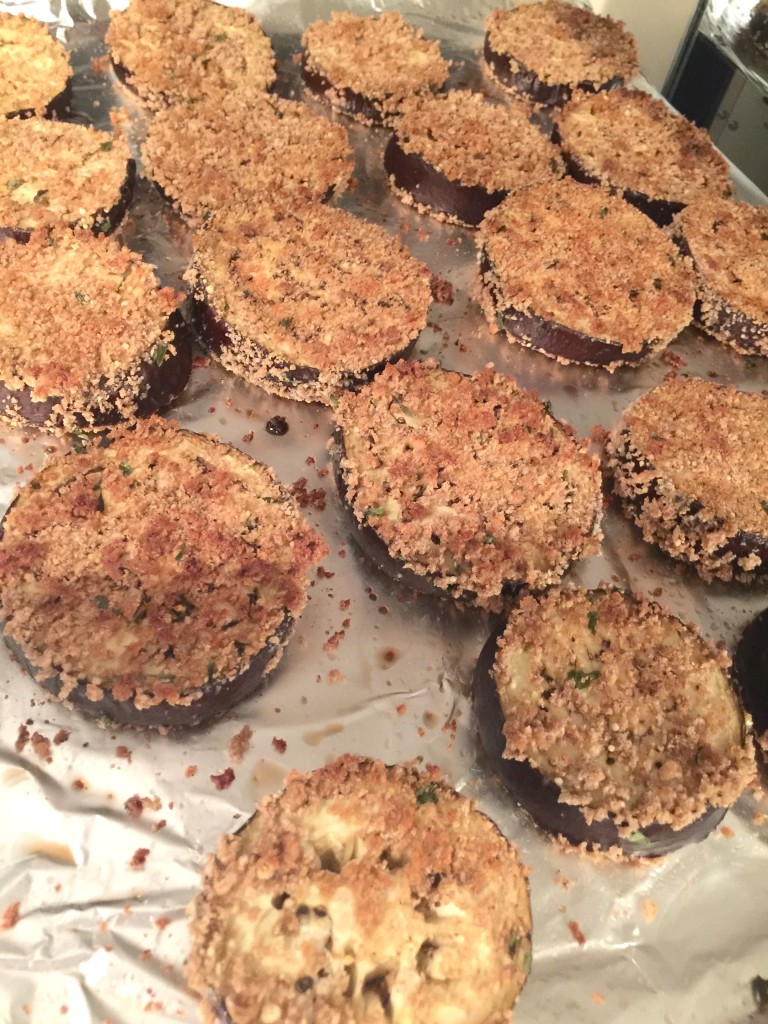 Now, place your eggplant in a bake-safe dish. I only used half of the eggplant since I made enough for two meals. Next, take shredded mozzarella and lightly sprinkle over the eggplant. I used fat-free cheese, but you can use any variety. Place the eggplant in a 475-degree broiler for 4 minutes, or until the cheese is melted.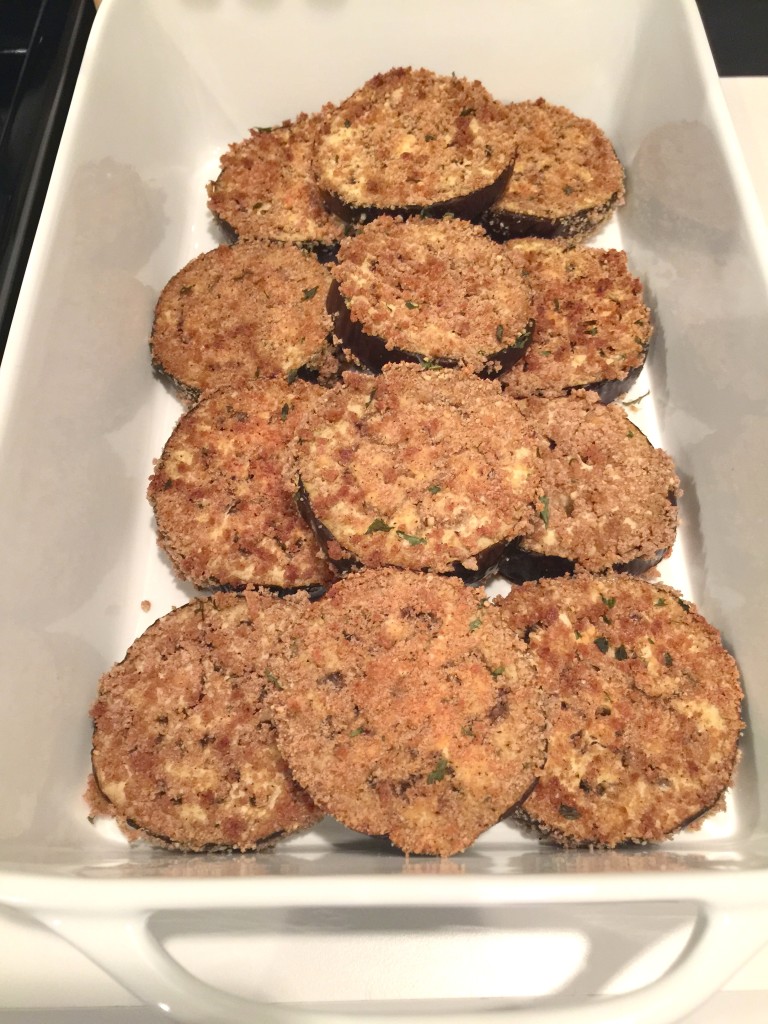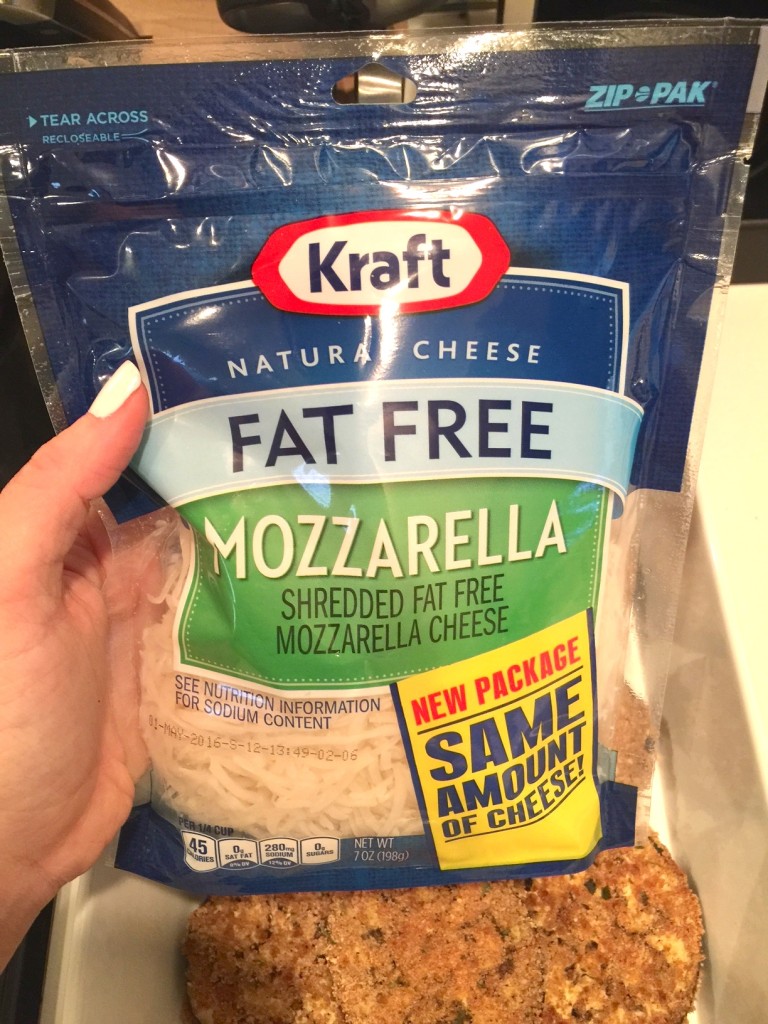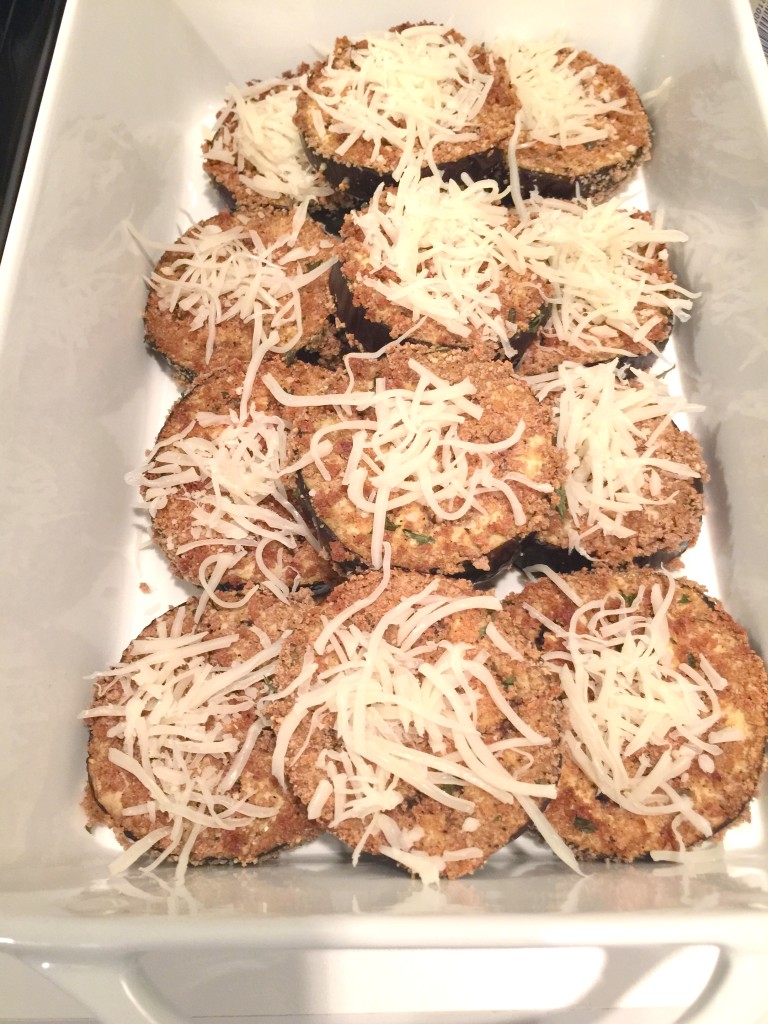 Once the eggplant is ready to serve, sprinkle fresh basil over it and serve with the marinara sauce and enjoy!