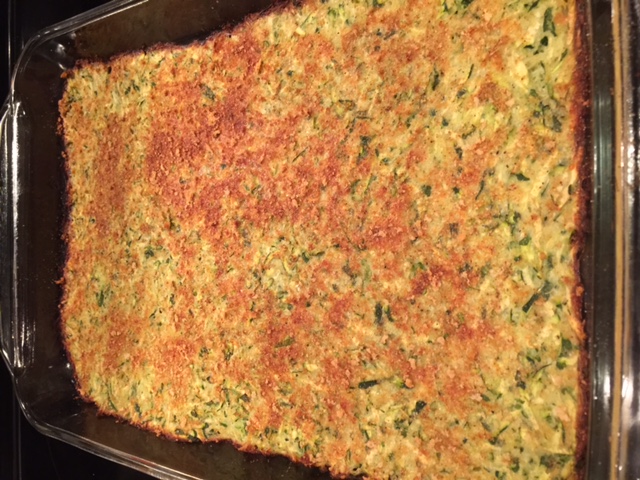 Ingredients:
4 small zucchini
½ small onion
1 egg
1 egg white
½ cup panko crumbs
2 TB Parmesan cheese
½ tsp. salt
½ tsp. pepper
1 tsp. garlic powder
¼ tsp. onion powder
½ tsp. dried parsley
¼ tsp. paprika
¼ tsp. baking powder
First grate the zucchini by using the larger side of the grater and place in a large mixing bowl. Then, carefully grate the onion using the smaller part of the grater to get a fine result.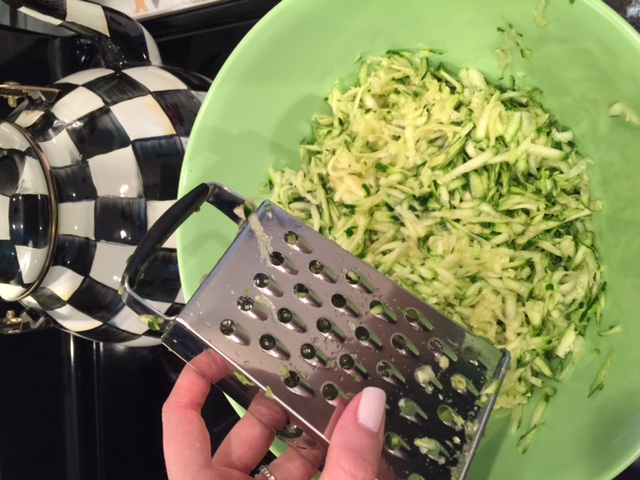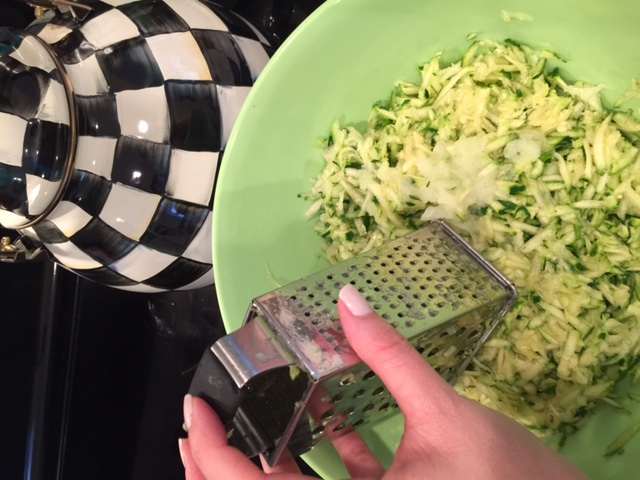 Then add the following dry ingredients: salt, pepper, garlic and onion powder, and dried parsley. Mix and then pat down the zucchini mixture and spill out excess liquid.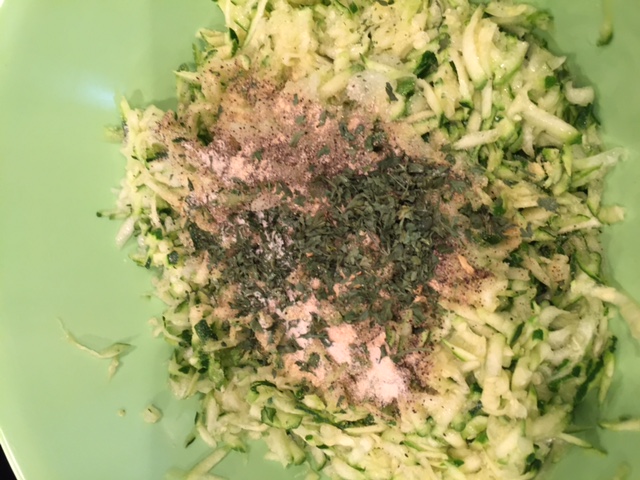 Once drained, add ¼ cup of the panko crumbs, 1 TB of the cheese and the baking powder. Mix until combined. Once mixed, spread into a 13×9 glass dish that has been lightly sprayed. Spread the mixture evenly into the dish. Now, take the other ¼ cup of panko crumbs, 1 TB of cheese and paprika and create a mixture to them top over the zucchini. This will create a light crust.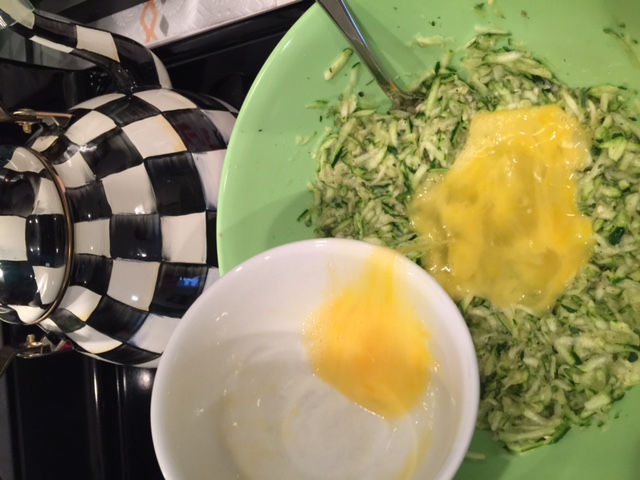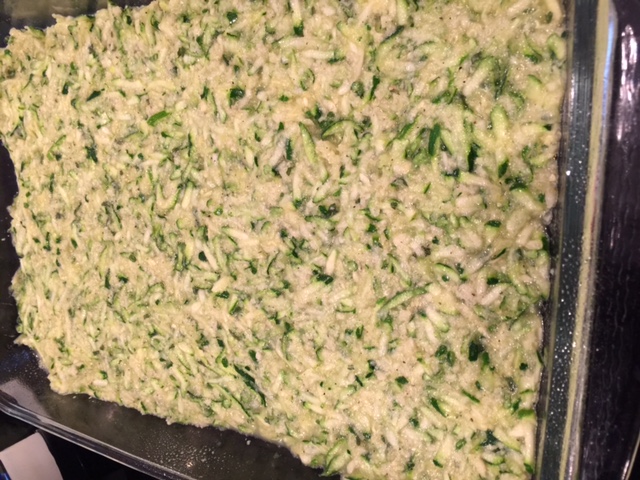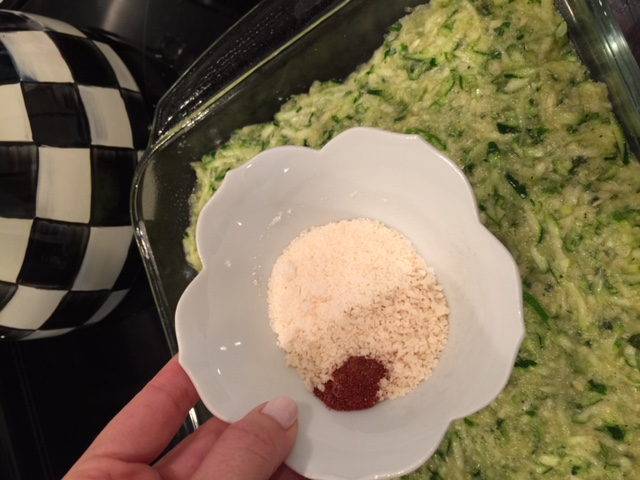 Place in a 375-degree oven for 55 minutes. Serve as if you are scooping a casserole and enjoy!