Apples are always in abundance in my fridge, especially Granny Smith apples. I have the perfect AND guilt-free dessert that is super easy to prepare and infuses the house with the great aroma of baked apples and cinnamon.
This dessert is best served warm with either cool whip or vanilla bean yogurt or ice cream. It also saves well for leftovers… if there are any!
I like to serve this all year round, but this can also be made for festive holiday parties.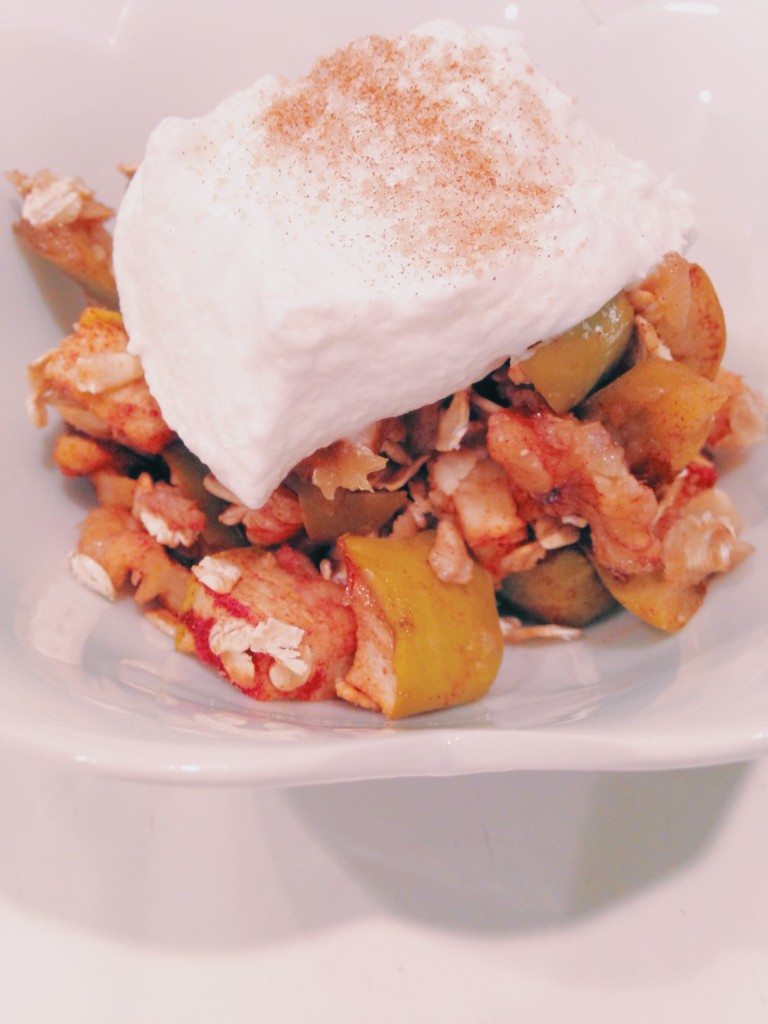 Ingredients
4 Granny Smith Apples
1 ½ tsp. Cinnamon
2 TB honey
¼ Cup Walnuts, chopped
½ Cup Oats
½ tsp. vanilla extract
Sprinkle with Cinnamon & Sugar mixture
Directions:
To get started, begin dicing up your apples into bite-sized pieces. Make sure they are evenly cut so that all the pieces cook evenly.
Once all the apples are diced, add them to a baking dish, which is where you will combine all ingredients. The dish I use is 9×9 in measurement.
Next, add the cinnamon, honey, walnuts, vanilla extract, and half of the oat mixture, then toss until you notice that the cinnamon and honey have made a coating around the ingredients. Once everything is mixed, add the remaining oats over the top of the apples. Sprinkle lightly with the cinnamon and sugar mixture before cooking in the oven.
Cook the apples in a 325-degree oven for 50 minutes. When you take the dessert out of the oven, allow it to cool for 10 minutes prior to serving