Mei Fun is a traditional Chinese noodle dish made with thin rice noodles. This dish is light and made using a handful of different vegetables.
Serve it as a side dish or turn it into a meal by adding protein.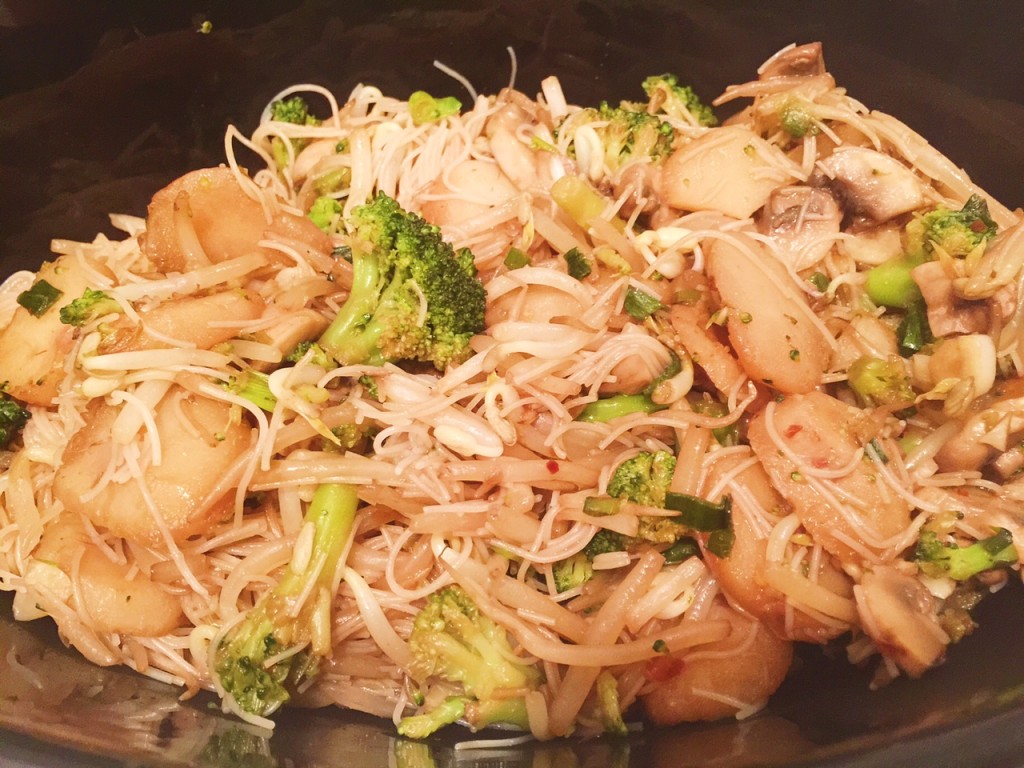 Ingredients:
Half of a 7 oz. Package of Rice Noodles
1 TB Sesame oil
3 TB Low-Sodium Soy Sauce
½ Cup Low-Sodium, Fat-Free Chicken Broth
½ tsp. Red Pepper Flakes
2 TB Green Onions
3 Inches of Fresh Ginger (Peeled & Sliced)
2 Cloves of Garlic (Minced)
2 Cups of Broccoli (Fresh of Frozen)
2 Cup of Sliced Mushrooms
1 Small Can of Sliced Water Chestnuts
1 Package of Bean Sprouts
First, bring a pot of water to boil for the noodles to cook. As you wait for the water to boil, prep your vegetables by chopping them, and slice the ginger into pieces big enough to identify so you can remove the ginger before serving.
In a large wok or sauté pan, add the sesame oil, garlic, red pepper flakes, ginger and green onion. Cook those ingredients for three minutes, or until the garlic becomes soft. Then, add the broccoli, mushrooms, water chestnuts and two tablespoons of the soy sauce. Allow that to cook for seven minutes on medium to high heat, stirring often.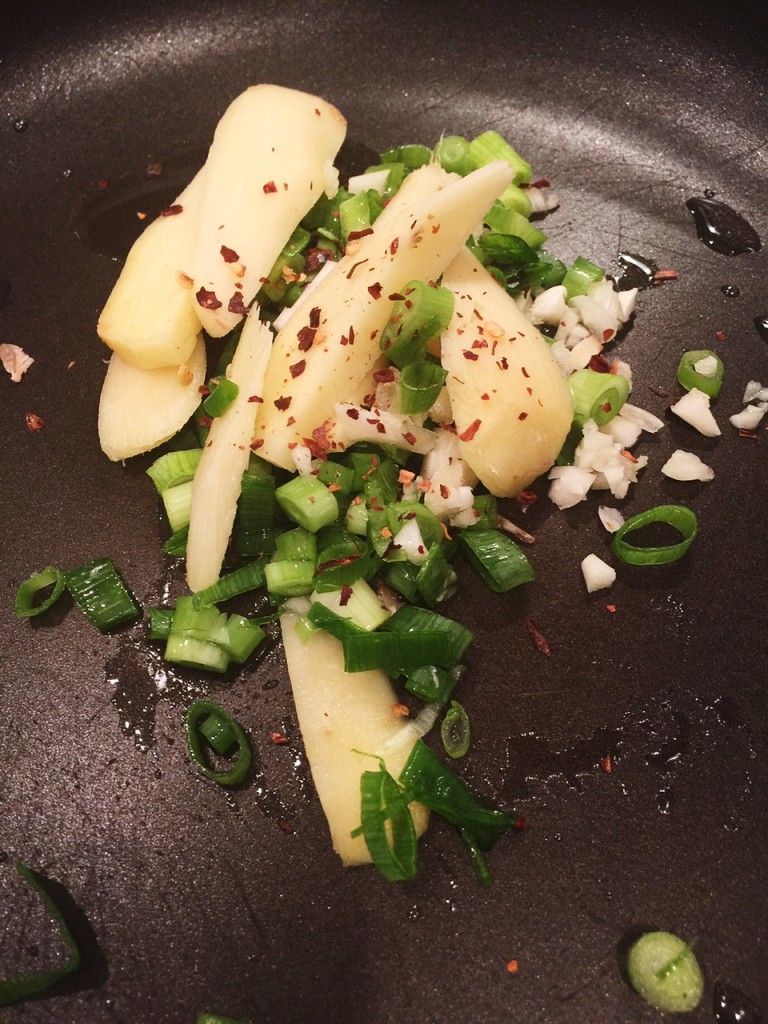 After the veggies have been cooking, add the bean sprouts and the chicken broth, mix and cover the pan with a lid to cook and steam for three minutes on medium heat.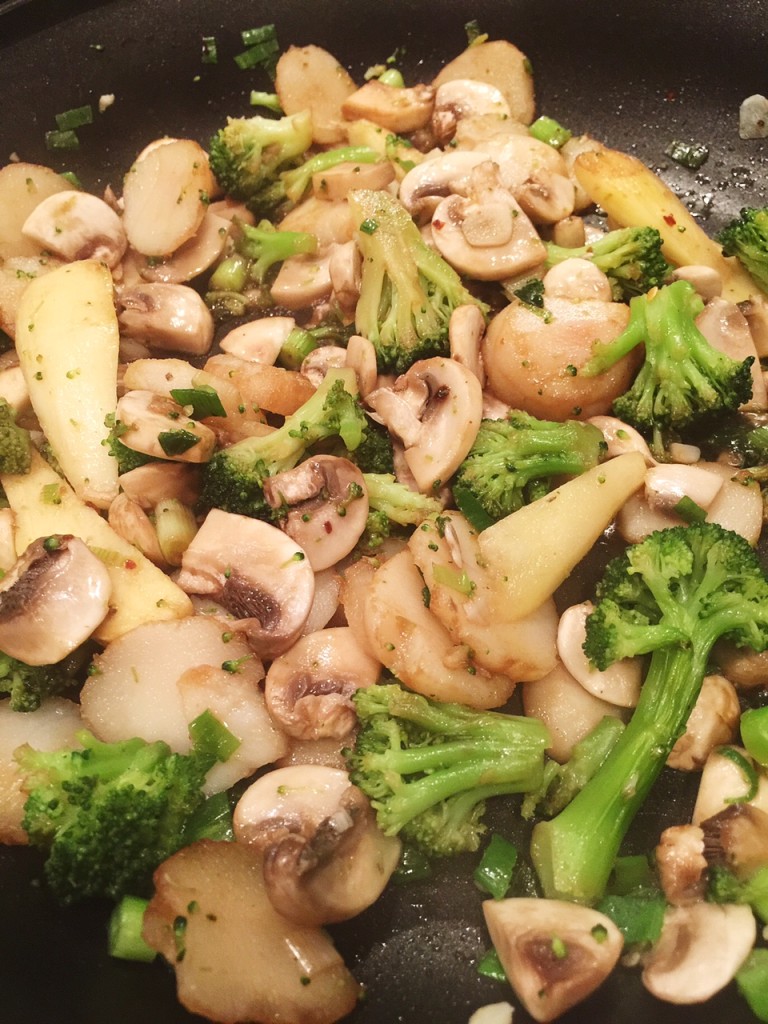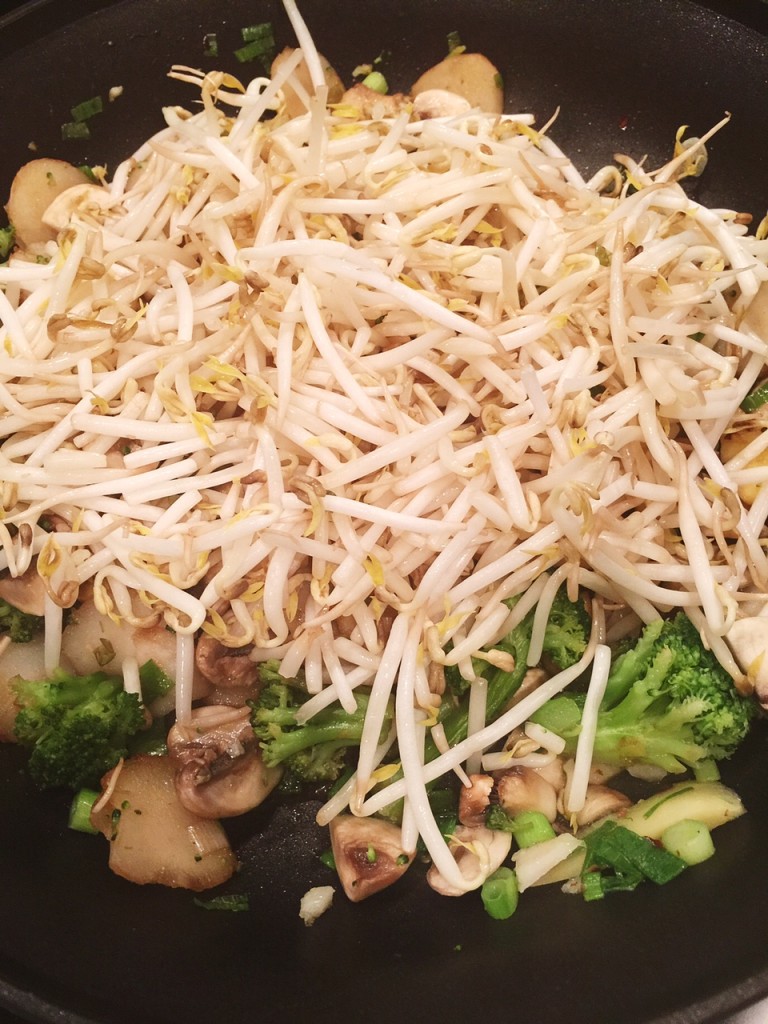 Once your water begins to boil, add the noodles and cook for three minutes. When the noodles are done boiling, drain in the sink and let them sit before adding them to the vegetables.
After the bean sprouts are wilted, add in the noodles and the last tablespoon of soy sauce and mix until combined. Let the vegetables and noodles cook together on low heat for two minutes.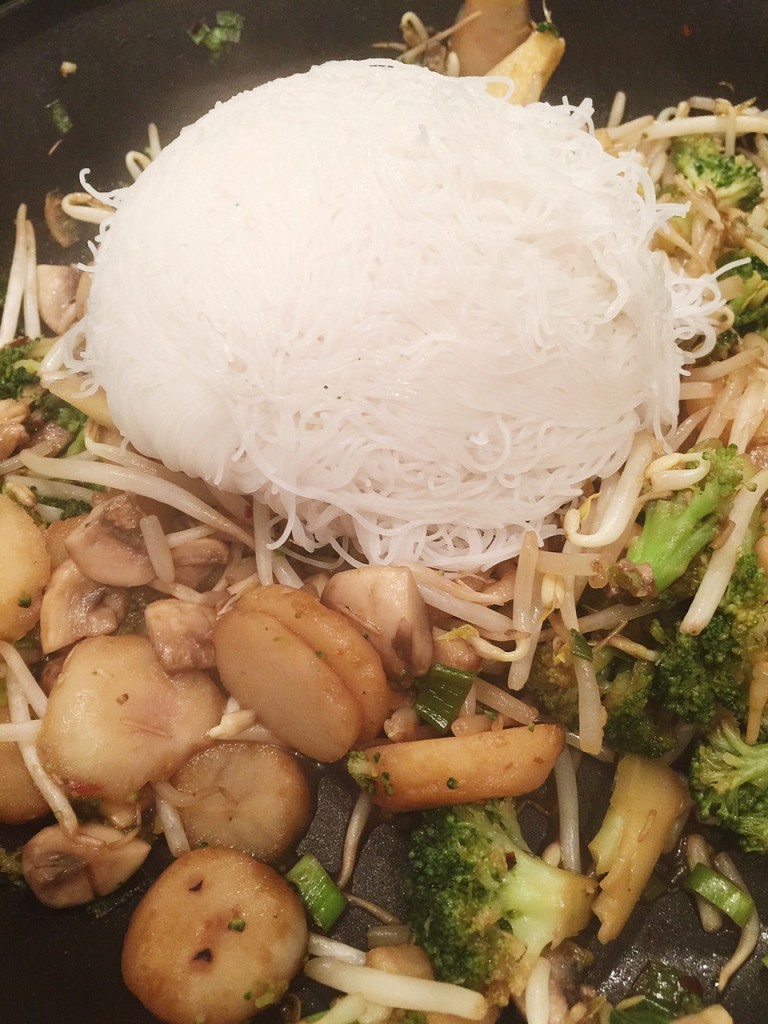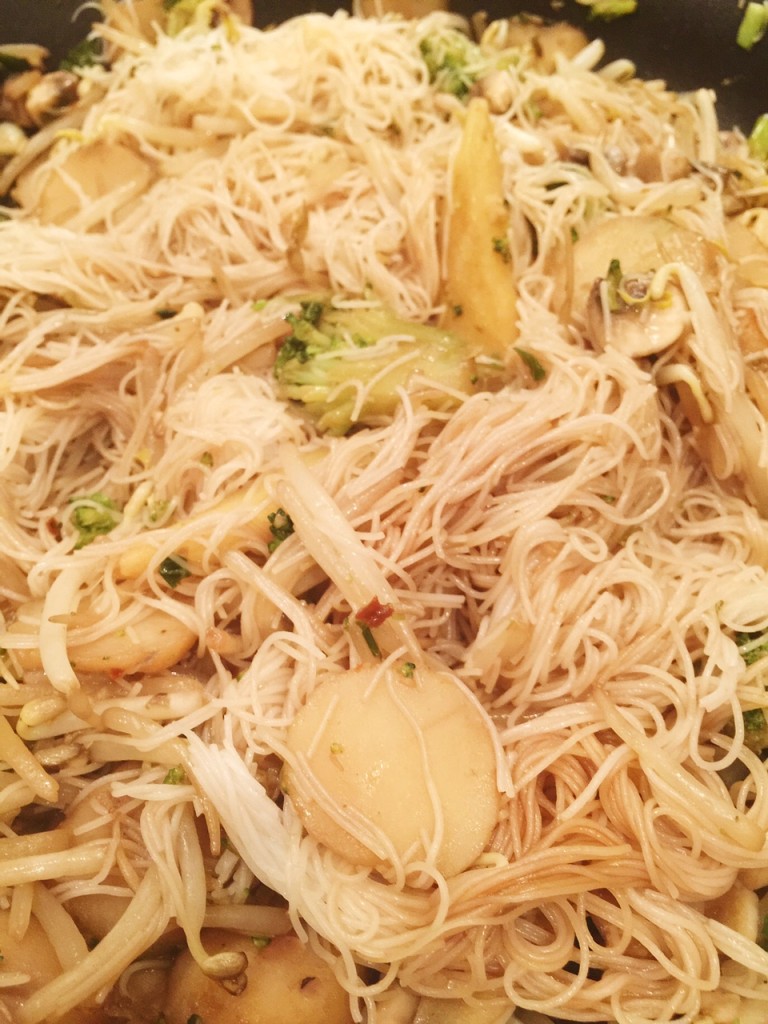 Plate in a large bowl, serve with chopsticks and slurp away!