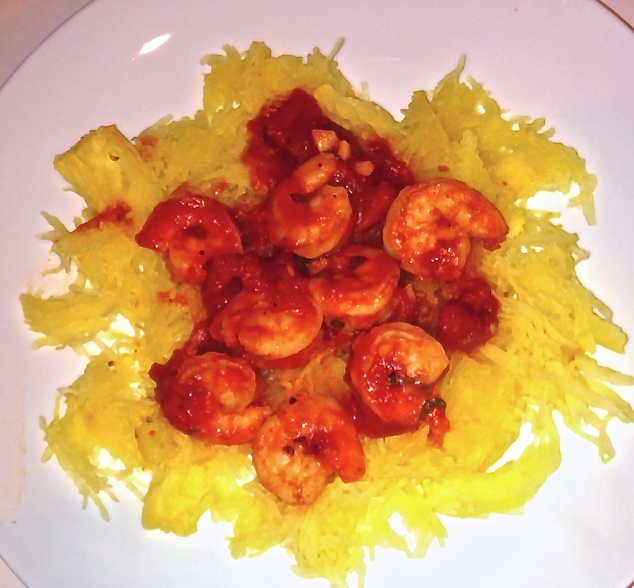 Ingredients:
Pound and a half of peeled & deveined shrimp
½ Can No Salt Added diced tomatoes
3 Cloves Chopped Garlic
2 TB Fresh Chopped Basil
1 tsp. Red Pepper Flakes
1/2 tsp. Dried Oregano
1 ½ TB EVOO
Directions:
In a large nonstick saucepan, add evoo and chopped garlic and allow that to warm up. Then add your shrimp and allow cook on each side for about three minutes a side. Once shrimp are cooked, take them out of the pan and place on a plate to rest. In the sauce pan, with the evoo and garlic from cooking the shrimp, add your diced tomatoes and sauce, fresh basil, red pepper flakes and oregano. Allow that to simmer on medium heat while covered for 5-7 minutes.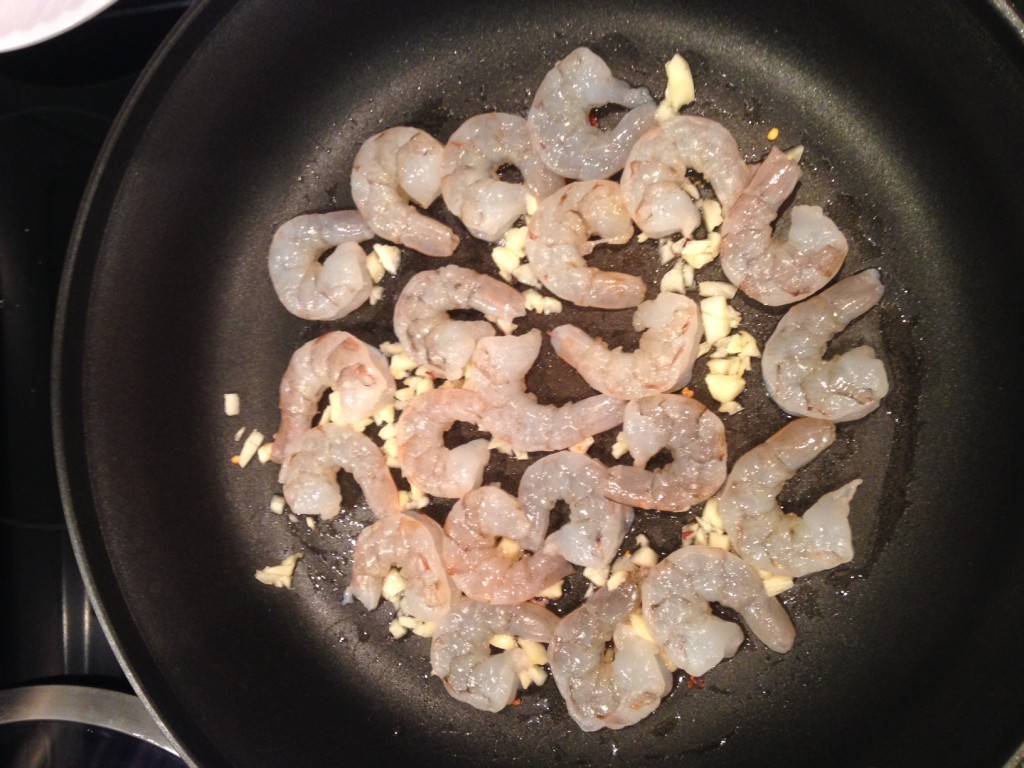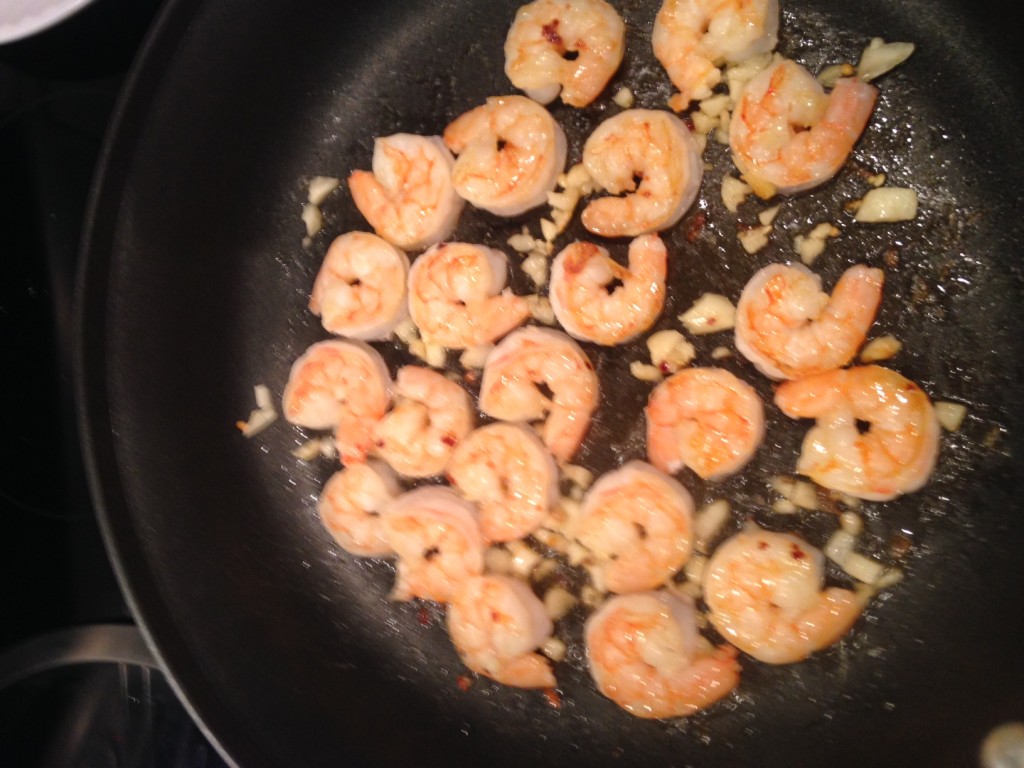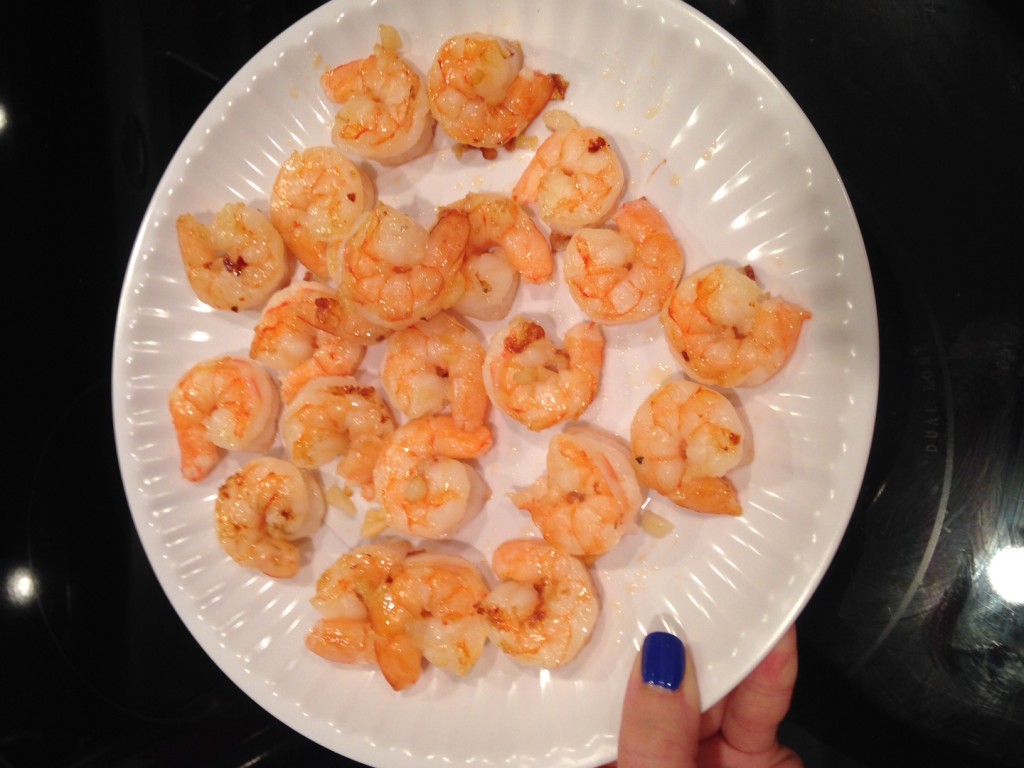 Then, add you shrimp back in the sauce and simmer on medium/low for 2-3 minutes.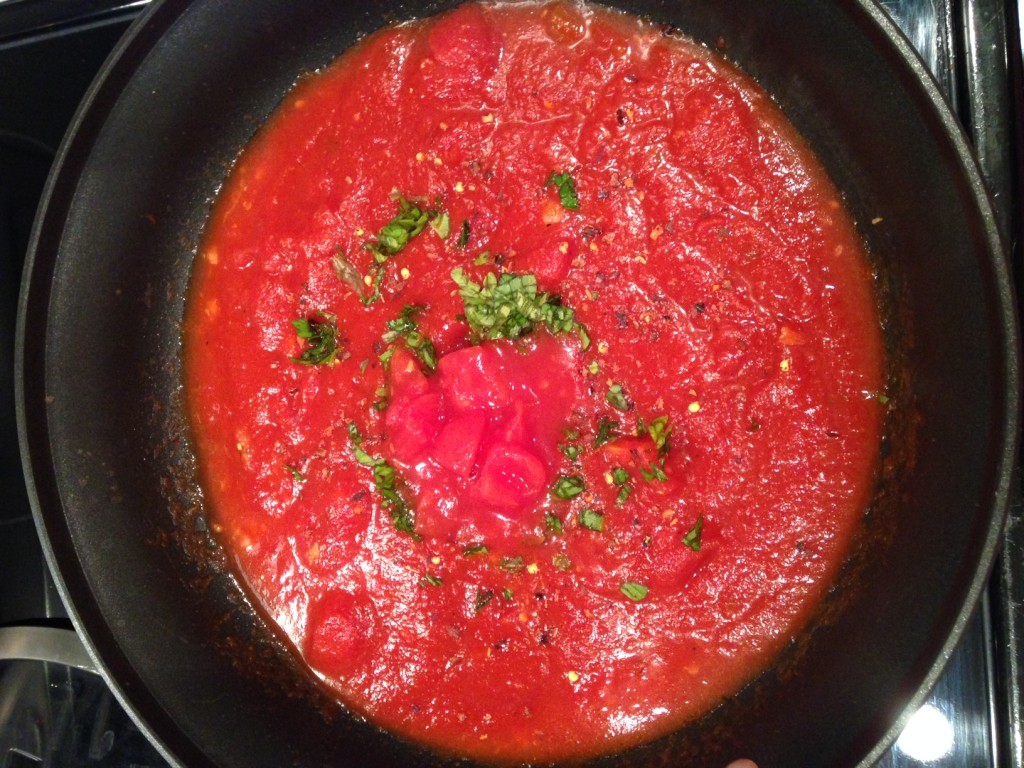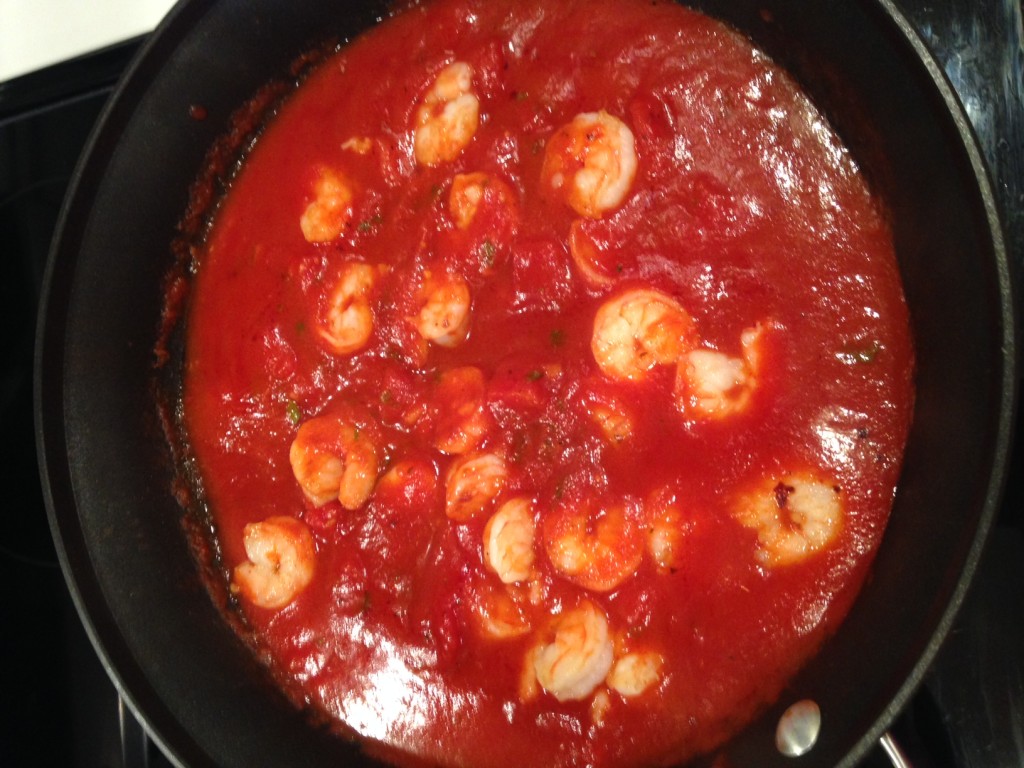 Serve over dish of choice, either pasta, zoodles or spaghetti squash. I has this over the squash and it was delicious!