Smashed Baked Potatoes evolved into a Domestic Girl recipe after being inspired at a local Boca Raton eatery. Rather than them being flash-fried, they are oven baked until crispy.
The Kosher salt used to season the potatoes adds a salty crispiness, making them the ultimate side dish.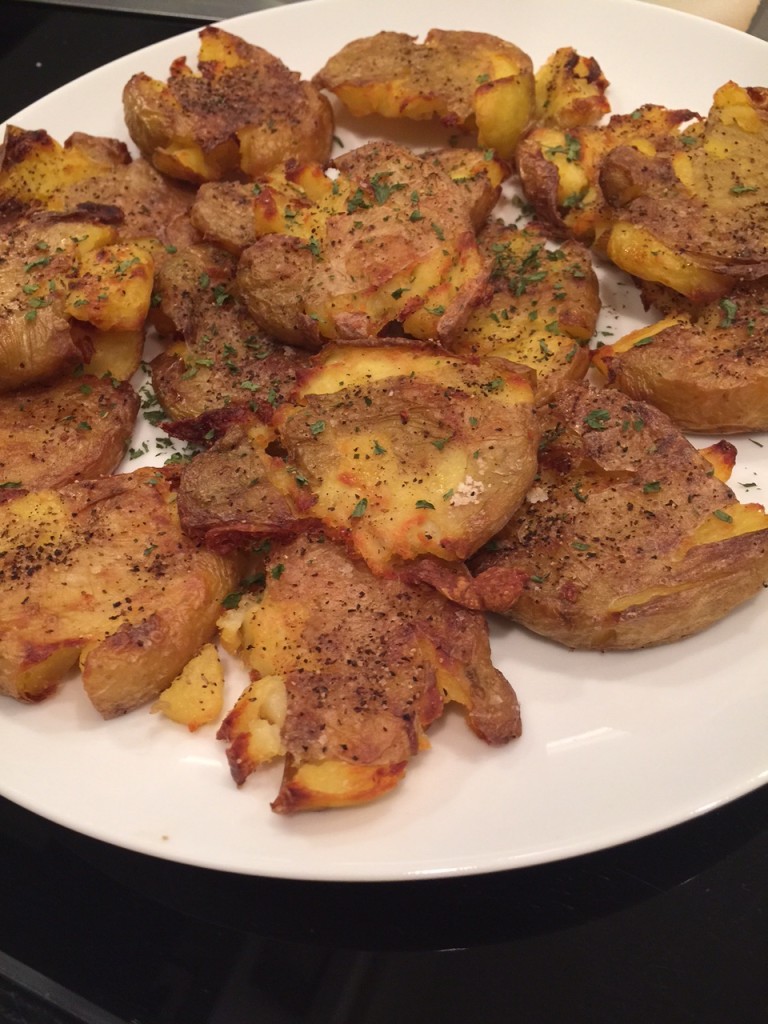 Ingredients:
1 Small Bag of Baby Fingerling Potatoes
2 TB EVOO
Kosher Salt and Black Pepper to taste
(Yes, that's it!)
Directions:
First, bring a medium-sized pot to boil. Now to prep the potatoes, wash them well, removing any excess dirt. Once they are washed, place the potatoes into the boiling water. Allow the potatoes to boil for 20-25 minutes until lightly fork tender.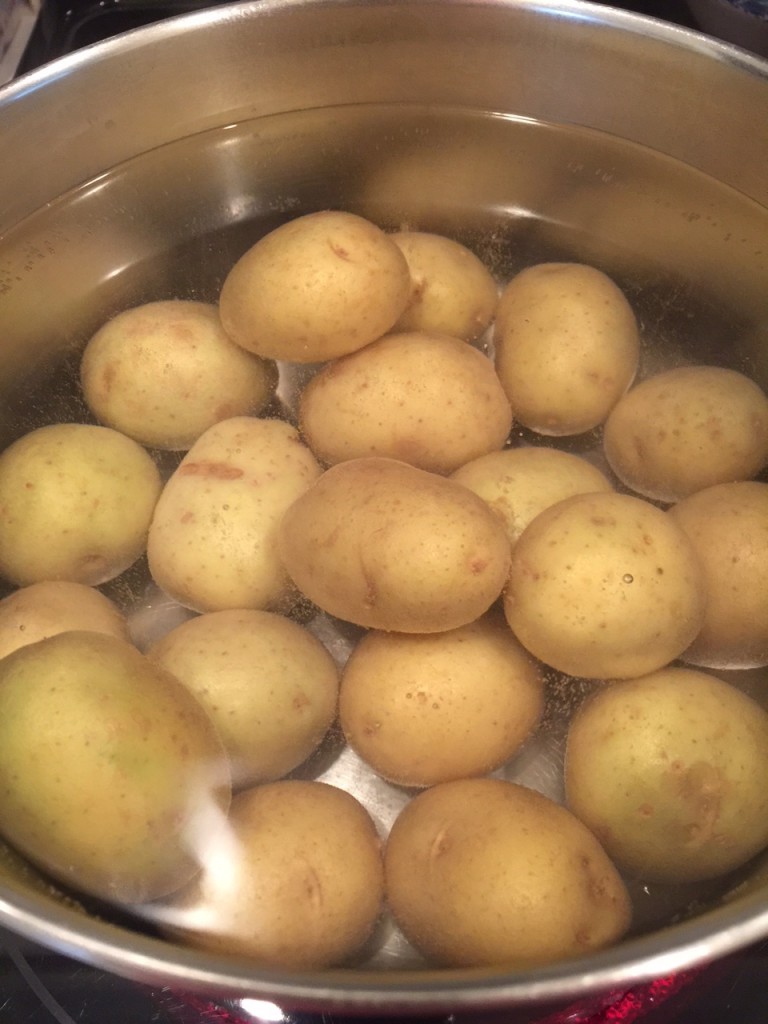 Drain the potatoes and allow them to cool for 30 minutes.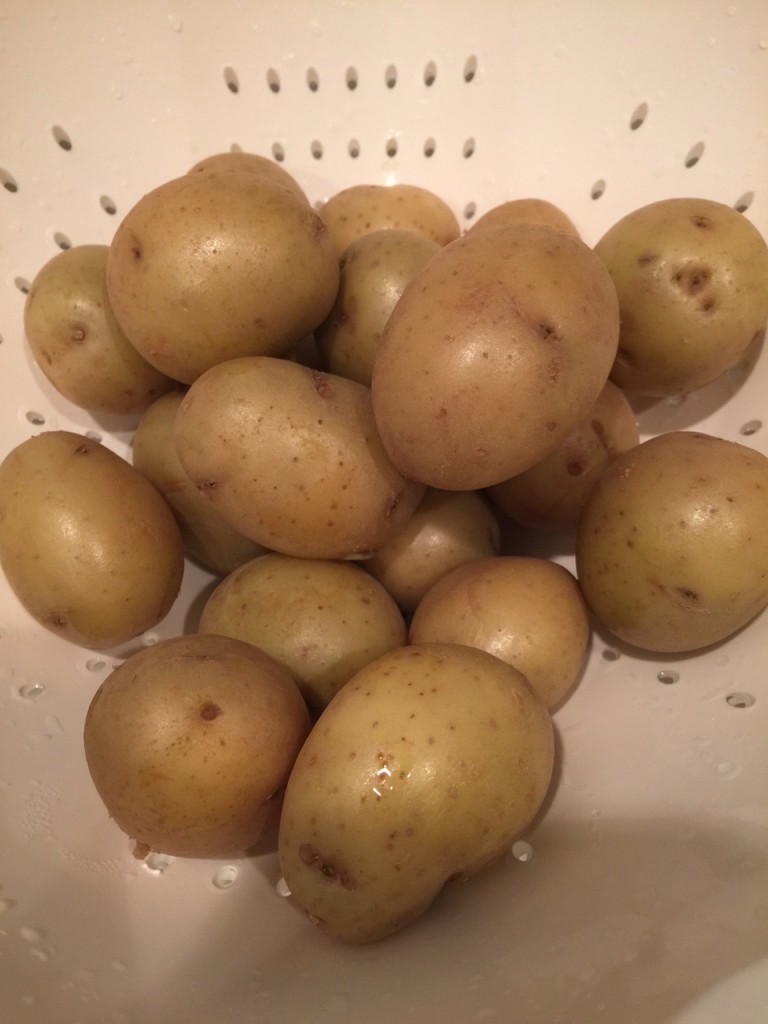 Once the potatoes are cooled, line a large baking sheet with parchment paper that has been lightly sprayed with cooking spray.
Now, take the potatoes and use the flat side of a large knife to then smash the potato. I don't recommend using a smasher because the skin will become fully separated from the potato.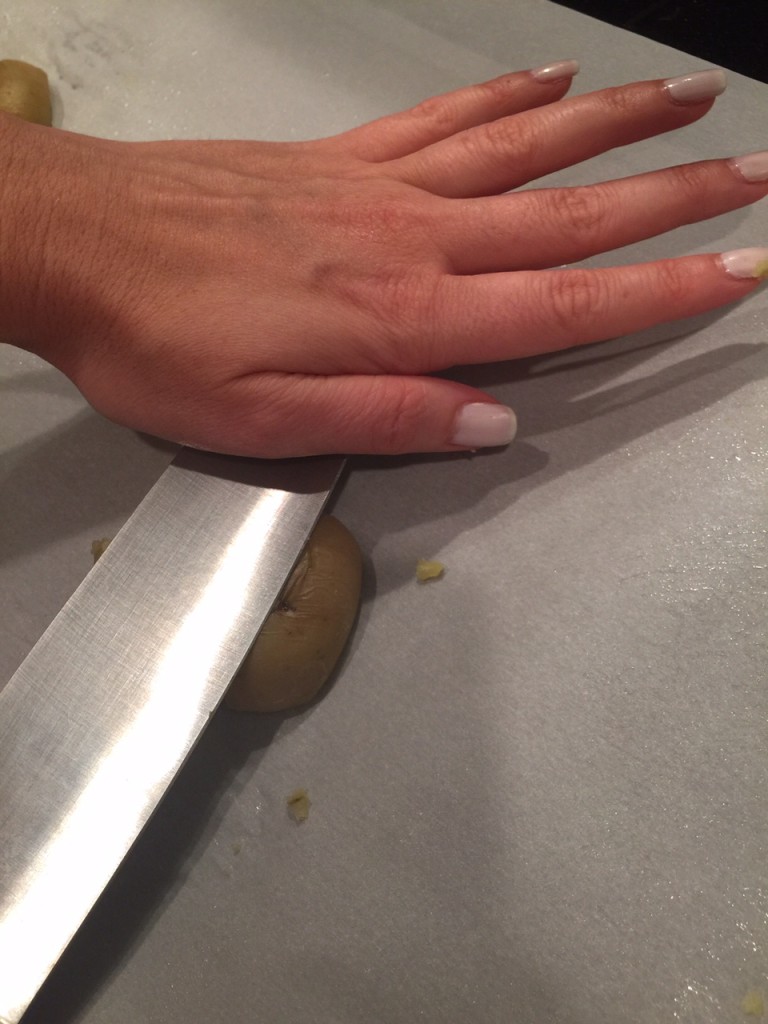 Once all of the potatoes have been smashed, line them up on the baking sheet and take EVOO and use a brush to lightly brush oil onto the potatoes. After brushing the potatoes, season generously with the salt and pepper.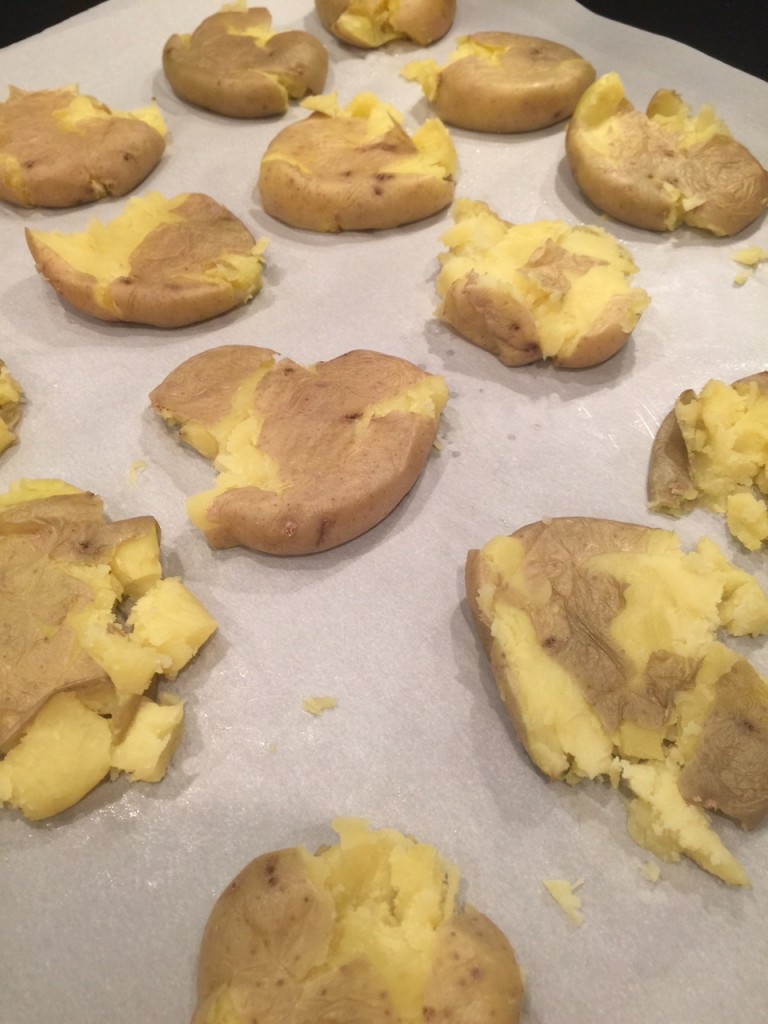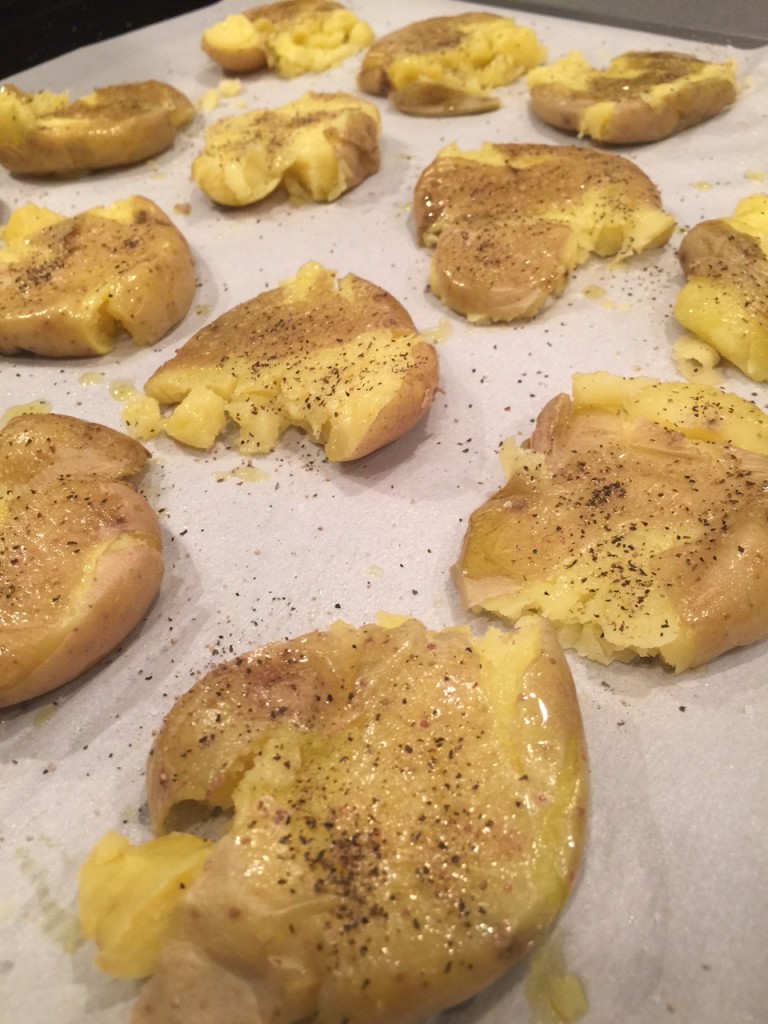 Place in a 375-degree oven for a total of 50 minutes. In the middle of the cooking time, flip the potatoes gently without breaking them too much.
When the potatoes are finished baking, take them out of the oven to plate. Sprinkle with dried parsley before serving and enjoy!