Lettuce wraps are a delicious way of eating protein and vegetables, but sometimes, this recipe involves unnecessary amounts of sodium and mystery-like meat. I opted to make shrimp lettuce wraps for my first time, and they were delicious!
Rather than buy store-bought, pre-mixed sauce and seasoning, I made my own sauce for the wraps. This eliminated a lot of sodium from going into the dish, and it made for a tasty end result.
Feel free to use this same recipe to make chicken lettuce wraps. If you use chicken instead of shrimp, you will need to cook the chicken first before the vegetables, unlike how I made this recipe (see directions below).
Kids will enjoy eating these because you can use your hands, and knowing this is a low-carb meal, makes it even better for you and the hubby!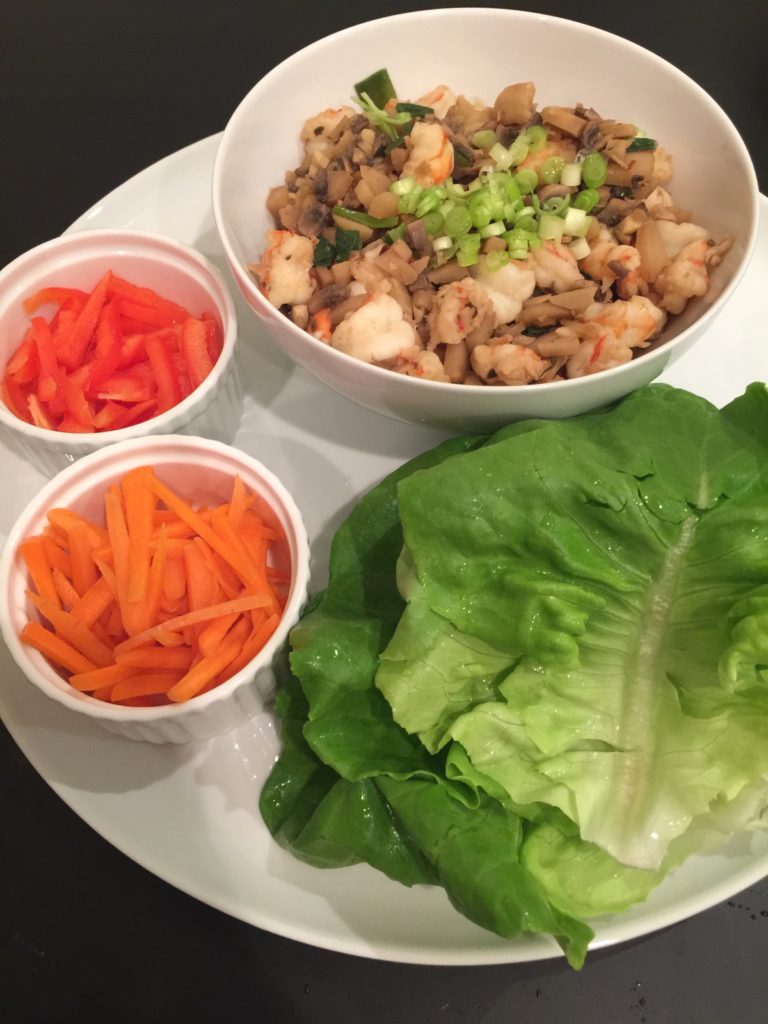 Ingredients:
2 lbs. Shrimp, peeled/deveined, and chopped
1 Can Water chestnuts, diced
1 Cup Mushrooms, diced
3 TB Green Onion, diced
2 Cloves Garlic, minced
2 TB Ginger, peeled and left whole (for easy removal)
1 TB Sesame Oil
Sauce & Seasoning Ingredients:
1 ½ TB Low-Sodium Soy Sauce
½ TB Rice Wine Vinegar
¼ tsp. Red Pepper Flakes
Directions:
The first step in making the lettuce wraps is to prep your ingredients. Begin by chopping the garlic, green onion, ginger, mushrooms and water chestnuts. Set the ingredients aside until you are ready to use them.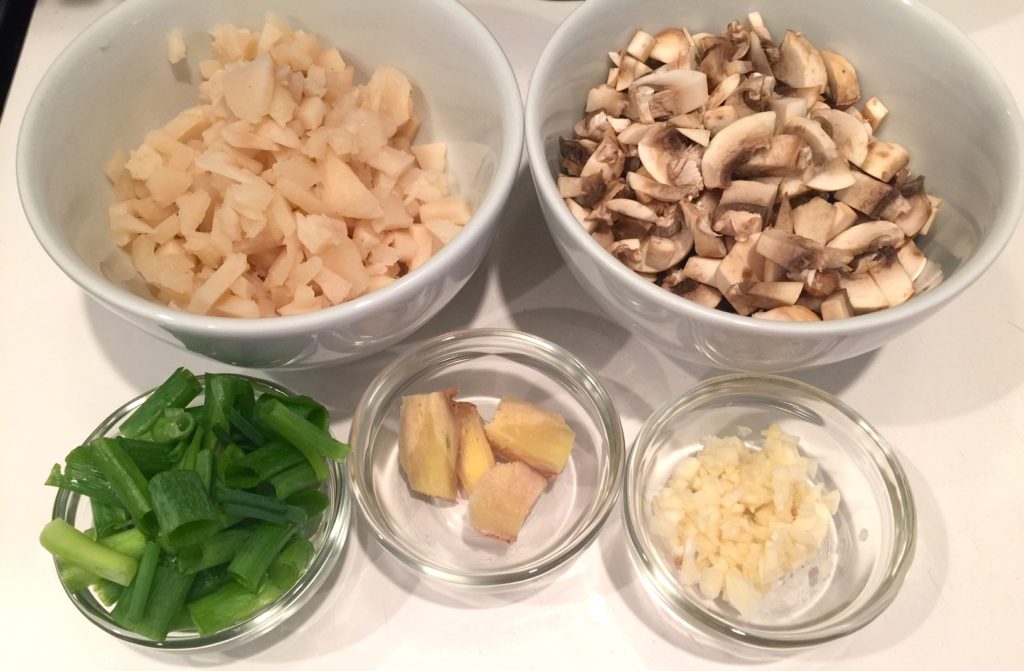 While you are prepping the vegetables, mix all of the ingredients for the sauce in a separate bowl and also set that aside. For the shrimp, I peeled and deveined them, then I chopped them up a bit so that it made for easier bites.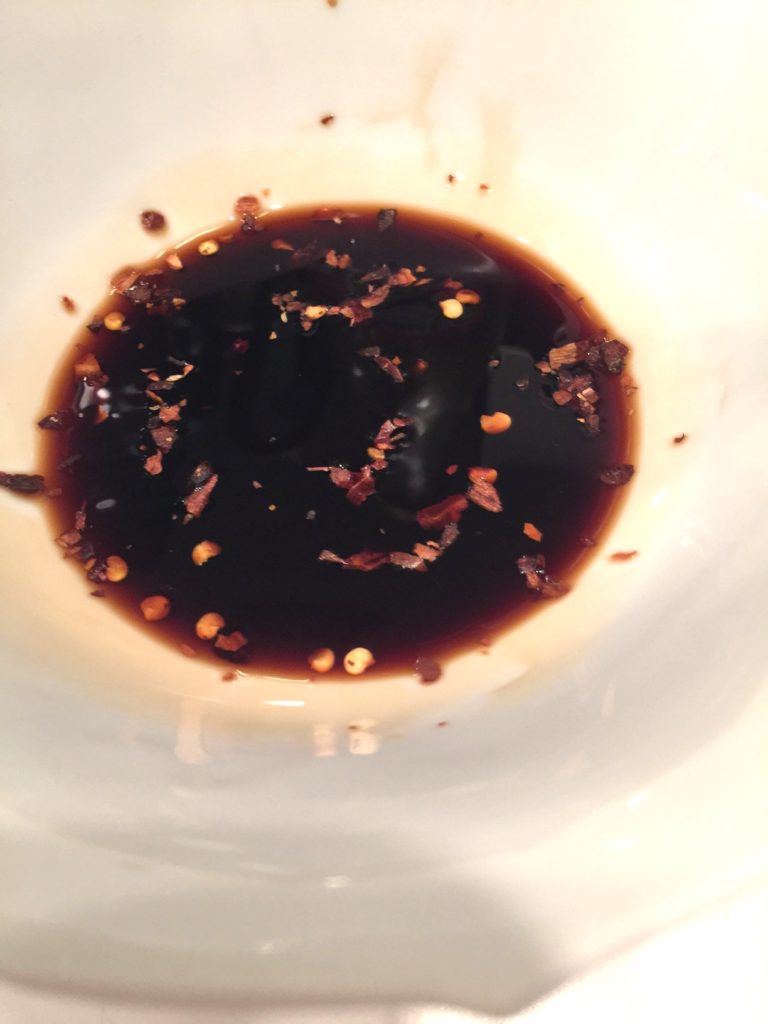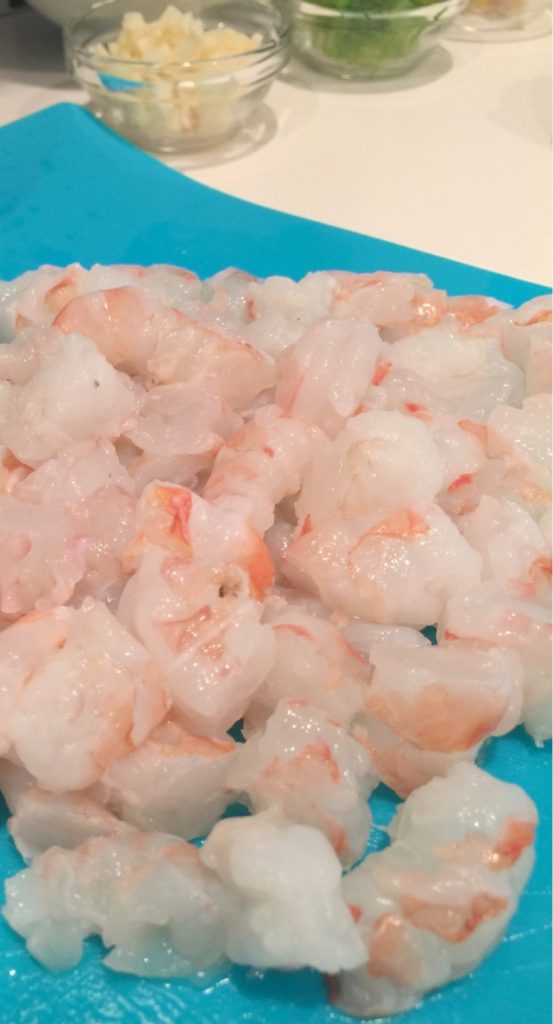 Once you are ready to cook, grab your wok and let's rock! Add the sesame oil and garlic, cook on medium-high heat for one minute. Next, add the mushrooms, water chestnuts and ginger. Cook those ingredients for three minutes. After three minutes, add all of the sauce to the wok and mix.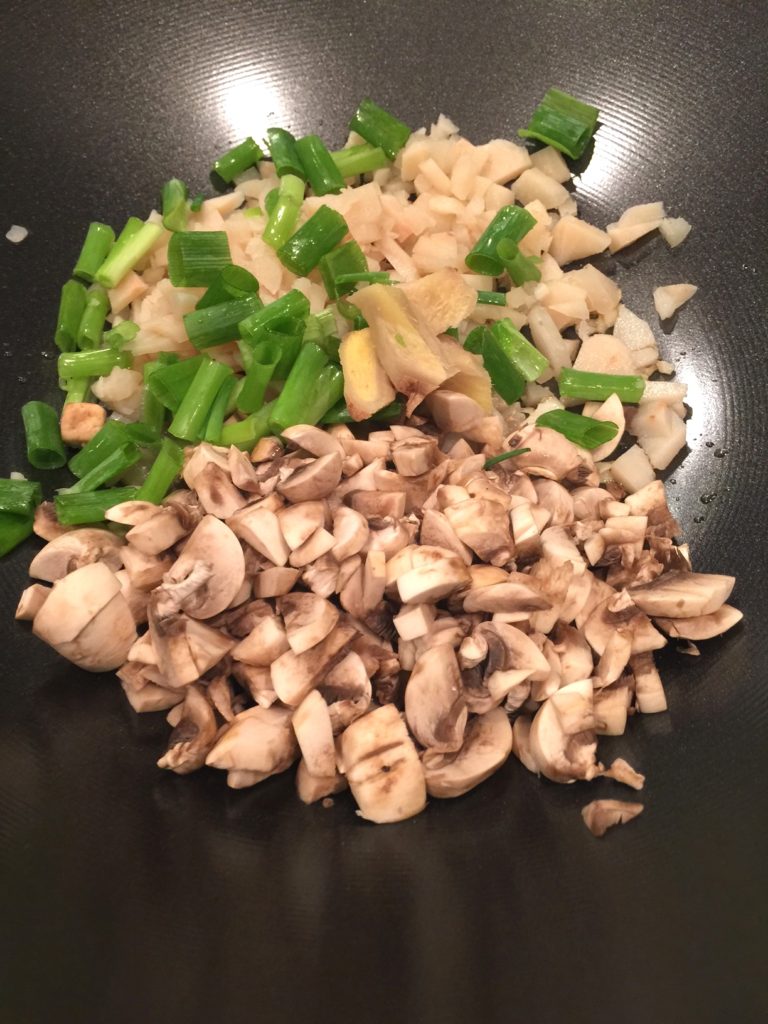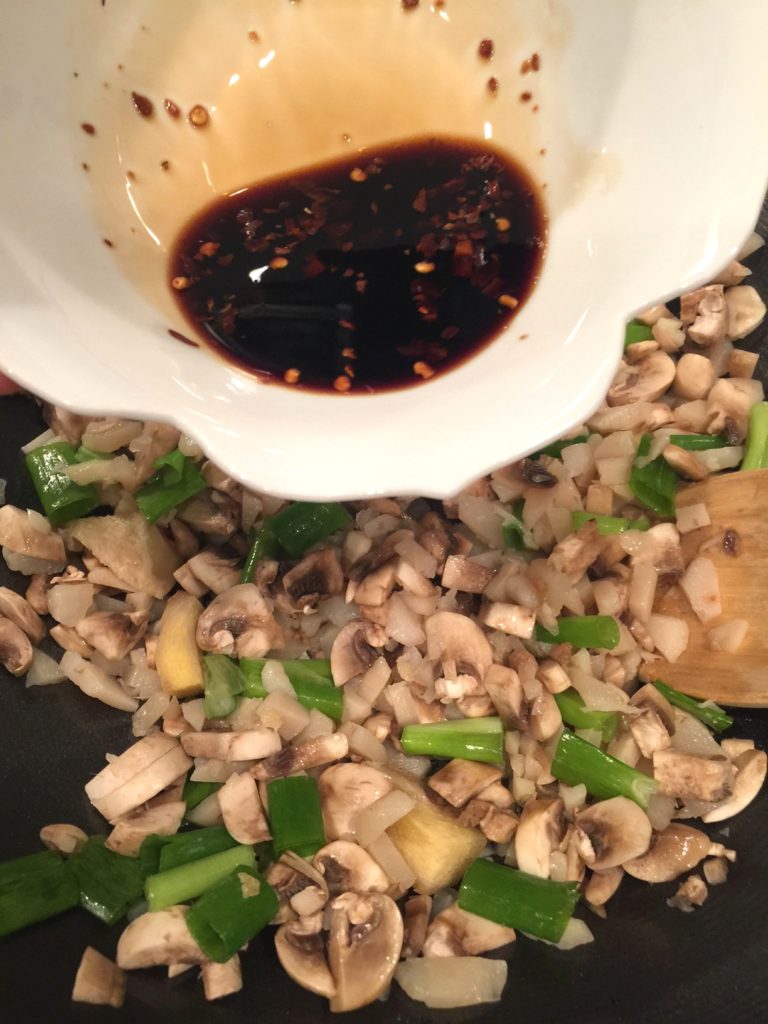 Now, you are ready to add the shrimp. Cook the shrimp for 4 minutes, until cooked through.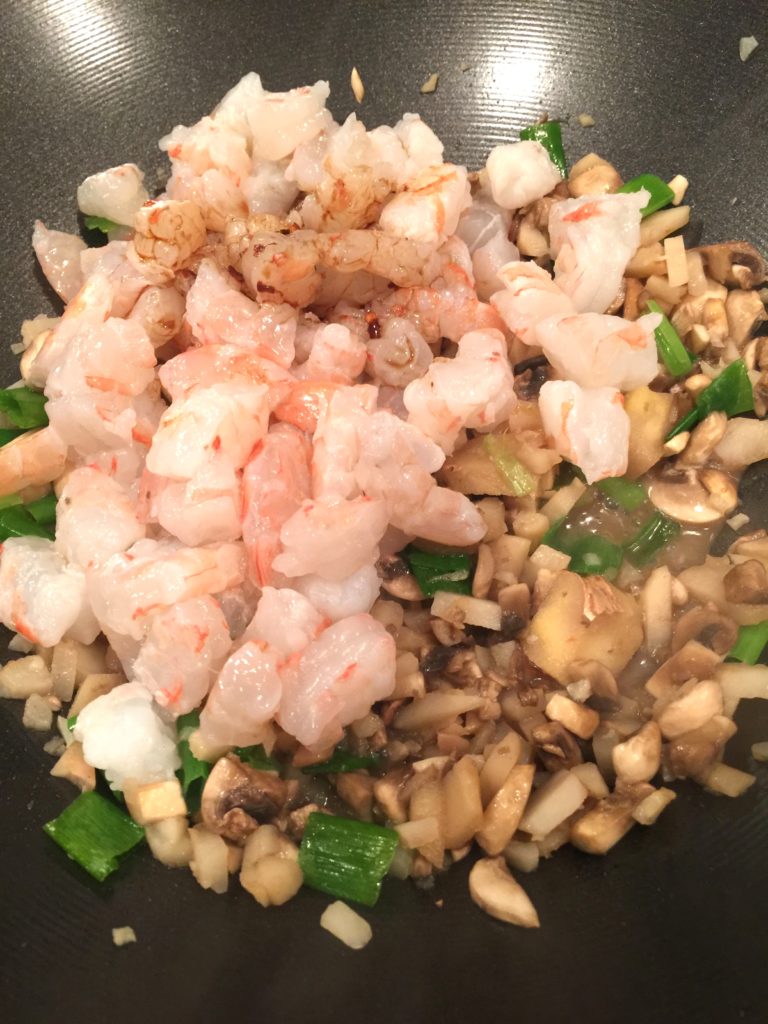 Once everything is cooked, place in a medium-size bowl.
You can now begin to plate all the fixings for the lettuce wraps. I served mine with sliced red peppers and carrots. Feel free to use any lettuce of choice for the wraps, but I used Butter Lettuce.
When you are ready to serve, add a garnish of green onion over the shrimp mixture and enjoy! I served mine with my broccoli Pad See Ew to round off the dinner.