Chicken can get B-O-R-I-N-G after a while, but it is up to you to make it tasty! This recipe is fun to make with the kids, and is also a football fan crowd pleaser.
If you are making this for a party, feel free to double the ingredients. I pretty much always have pretzels and chicken in the house at all times. This recipe was super easy and delicious!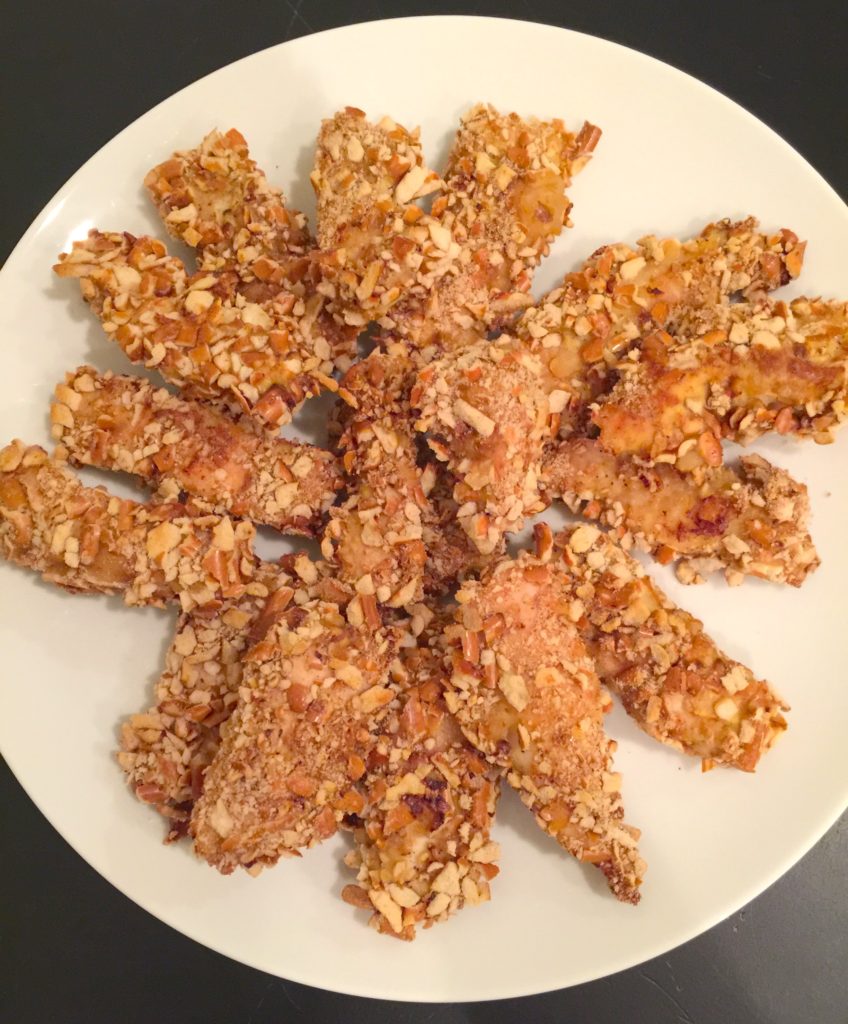 Ingredients:
2 Boneless/Skinless Chicken Breasts, or 2 packages of Chicken Tenders
3-4 handfuls of Pretzel Sticks, I used Snyder's Gluten Free Sticks
2 eggs + 1 egg white
1 ½ TB Honey Mustard
1 TB Dijon Mustard
6 drops of hot sauce
Salt & Pepper, and Onion Powder to sprinkle over the chicken
For this recipe, I literally used the only chicken I had in the house, boneless/skinless breasts. You can also use skinless tenders as well! First, I cut up the breast into tender-like pieces, all measuring the same size. Next, sprinkle both sides of the chicken with salt, black pepper and onion powder and let it sit while you prep the other ingredients.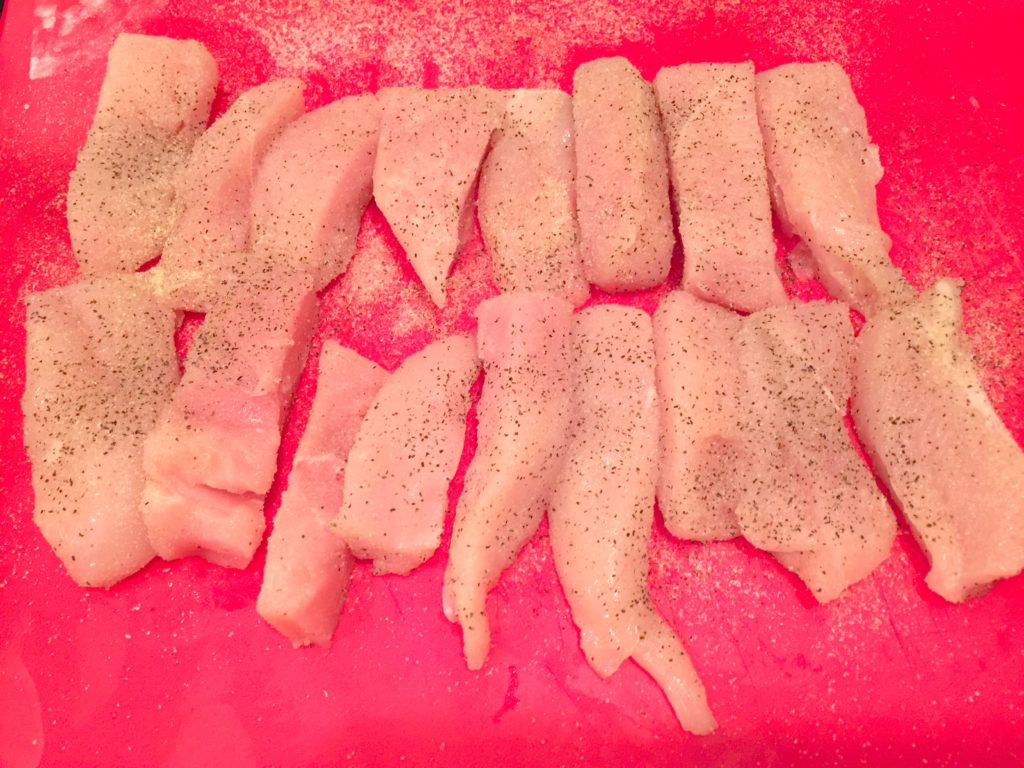 Next, place the pretzel sticks in a large plastic bag and use a mallet to make crumbs. Try not to go overboard to the point where the pretzels are powder. You want to be able to identify tiny pieces of pretzel. Once this step is done, place the pretzel crumbs on a large plate.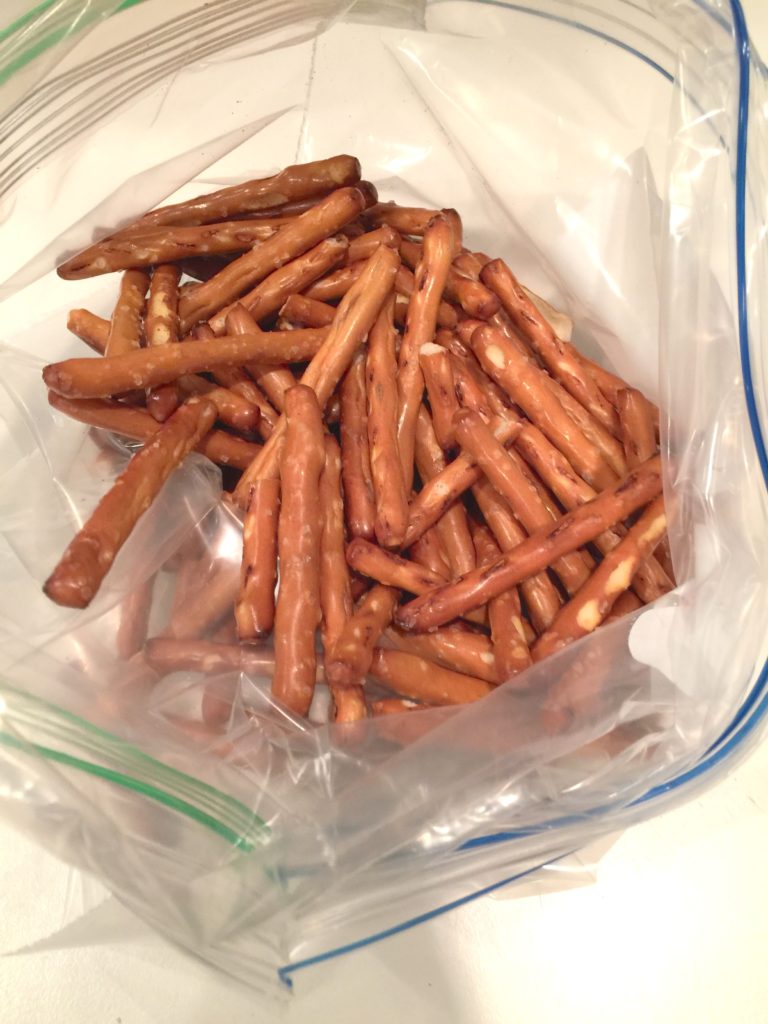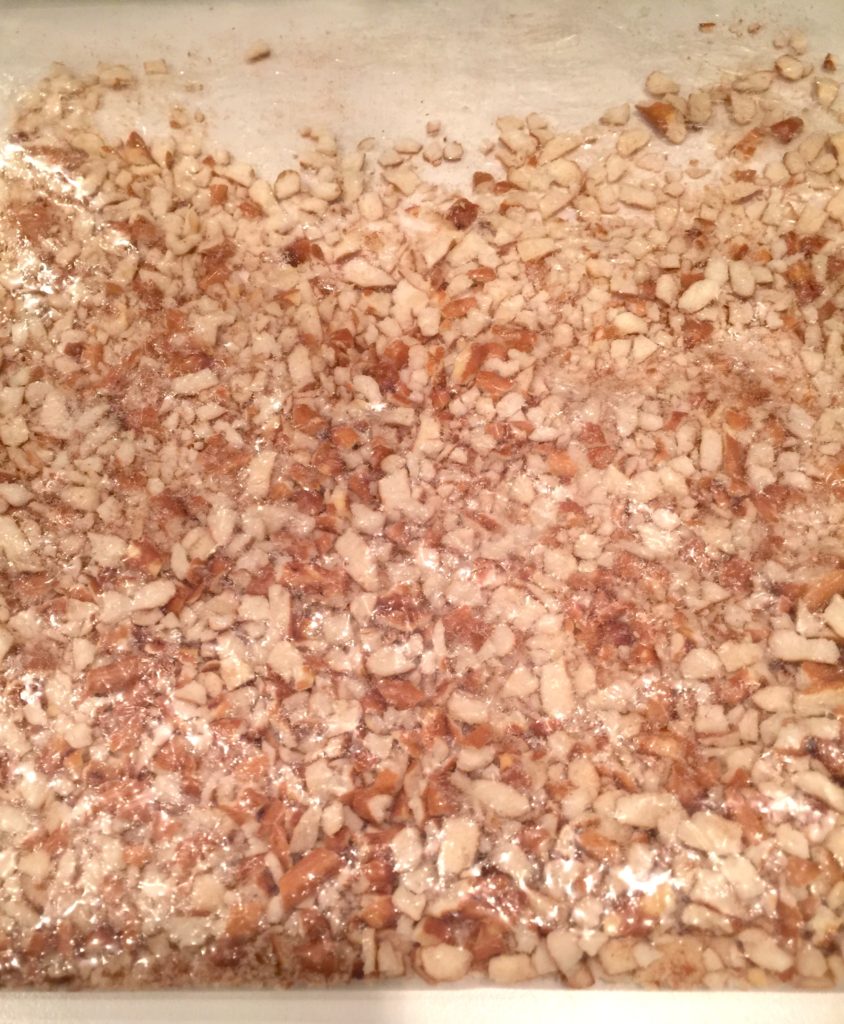 In a small mixing bowl, add the eggs, both mustards and hot sauce. Whisk well until the mustard and egg are combined.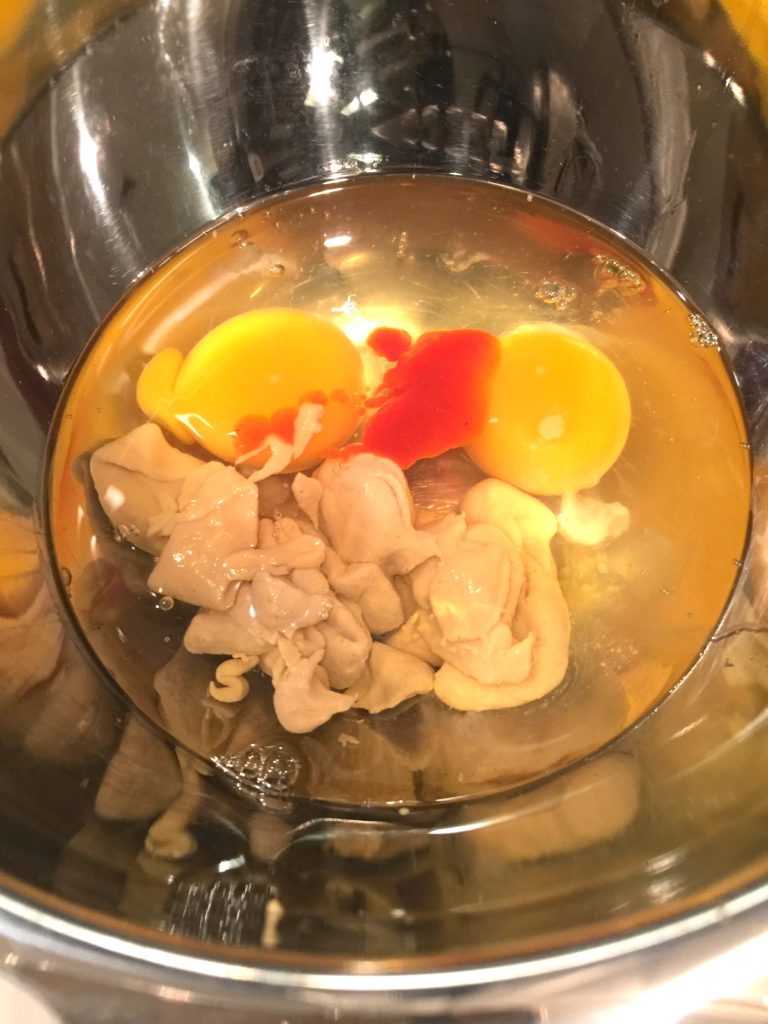 Once the chicken, pretzel crumbs and egg mixture are ready, you are all set to begin your breading assembly line.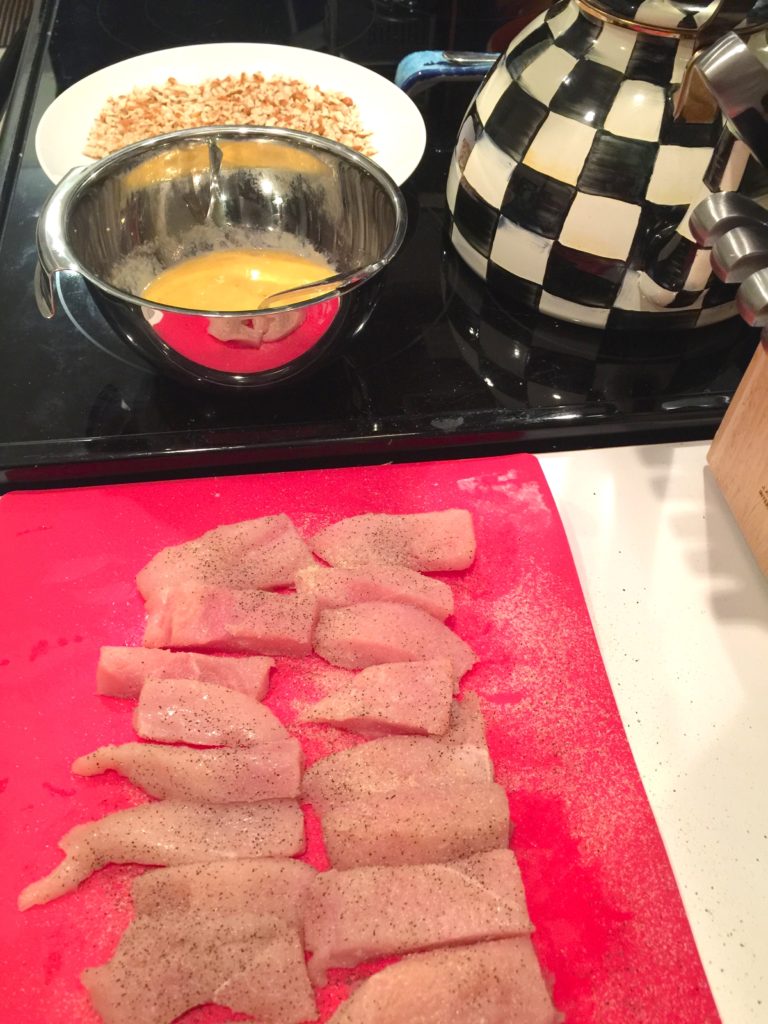 Take a quarter of the chicken and place it in the egg mixture, mix to ensure the chicken is well coated. Now, take an individual piece of chicken, remove excess egg with a fork, and dip into the pretzel crumbs until fully coated.
Place the chicken onto a large baking sheet that has been lined with parchment paper, and lightly greased with light olive oil.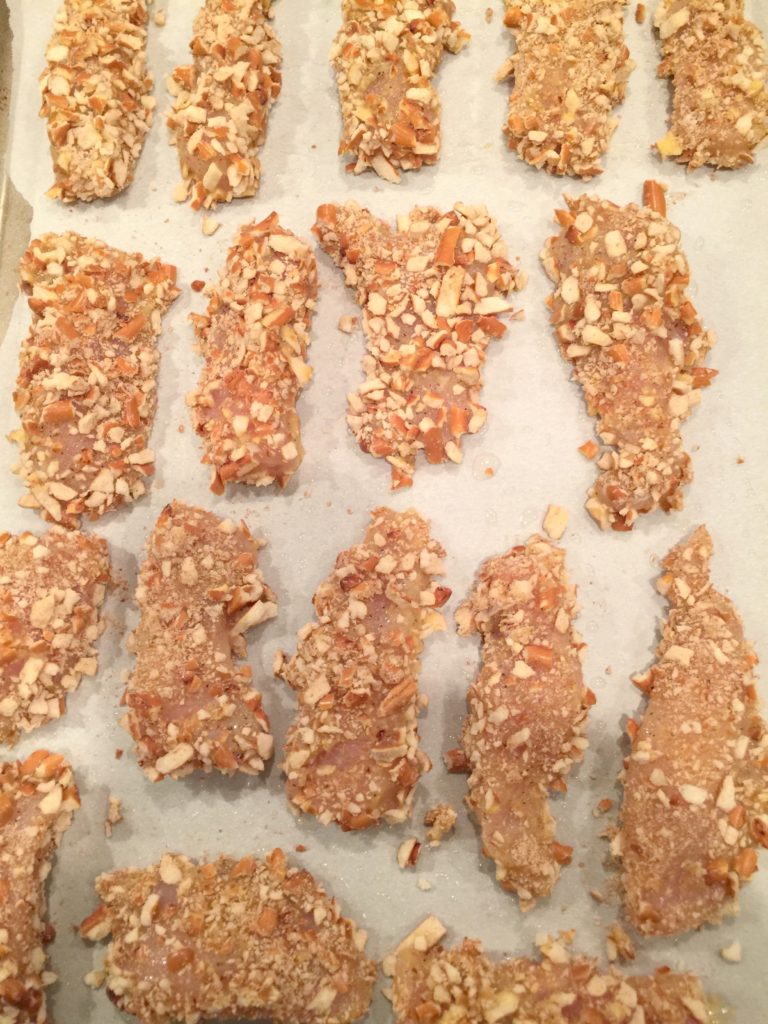 Once all the chicken is done being battered and on the baking sheet, place in a 375-degree oven for 15 minutes. After 15 minutes, raise the oven temperature to 400-degrees. Flip the chicken and cook for another 15 minutes.
When the chicken is done cooking, serve with any dipping sauce or over a green salad and enjoy!