The Domestic Girl here with a delicious and cheesy spin on the average meatball recipe! Chicken, eggplant, shrimp, I've had it all baked in sauce and covered in melty cheese. But a meatball?! This I had to try!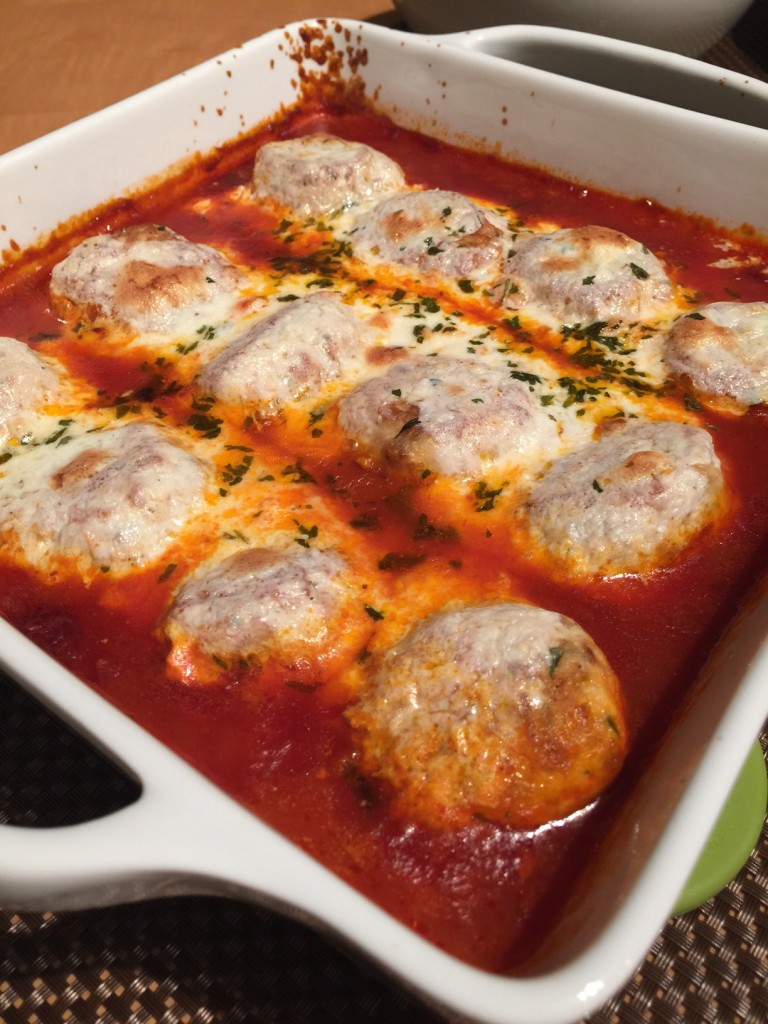 I took my basic chicken meatball recipe, but instead of baking the balls first, I sautéed them lightly in EVOO.
After lightly sautéing the balls, I placed them in a bake-safe dish that was covered in sauce as the base.
Then, I sliced up fresh mozzarella and placed the cheese over the balls. I then covered with foil and placed in a 350-degree oven for 25 minutes.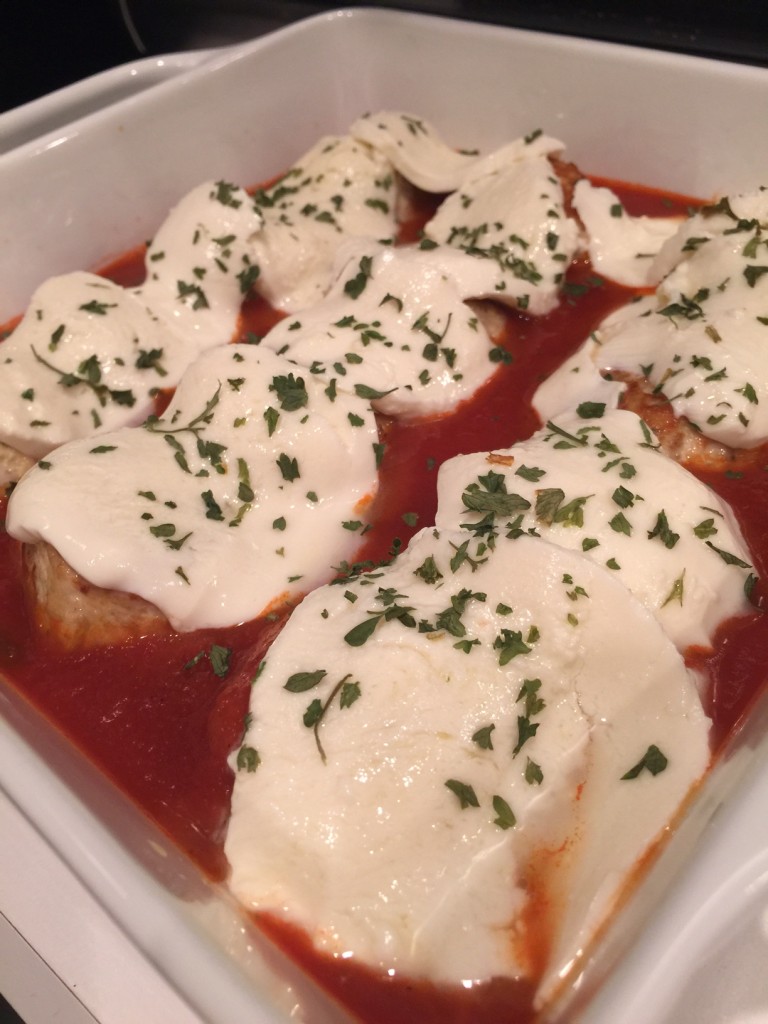 After 25 minutes, remove the foil and set the oven to broil for 3-4 minutes, making sure you monitor so the cheese doesn't burn.
Remove from the oven to cool for 5 minutes before serving with your favorite pasta or bread to make a sub!