Cooking a healthy and easy weeknight dinner can be a challenge if you're in a time crunch. In this dish, I opted for ingredients to make a sensible meal with the right amount of protein, vegetables and carbohydrates.
My Lemon Chicken & Broccoli Orzo is tasty, and the best part is that you can just about make it in one pot! Did I hear easy and fast cleanup? Yes, yes I did!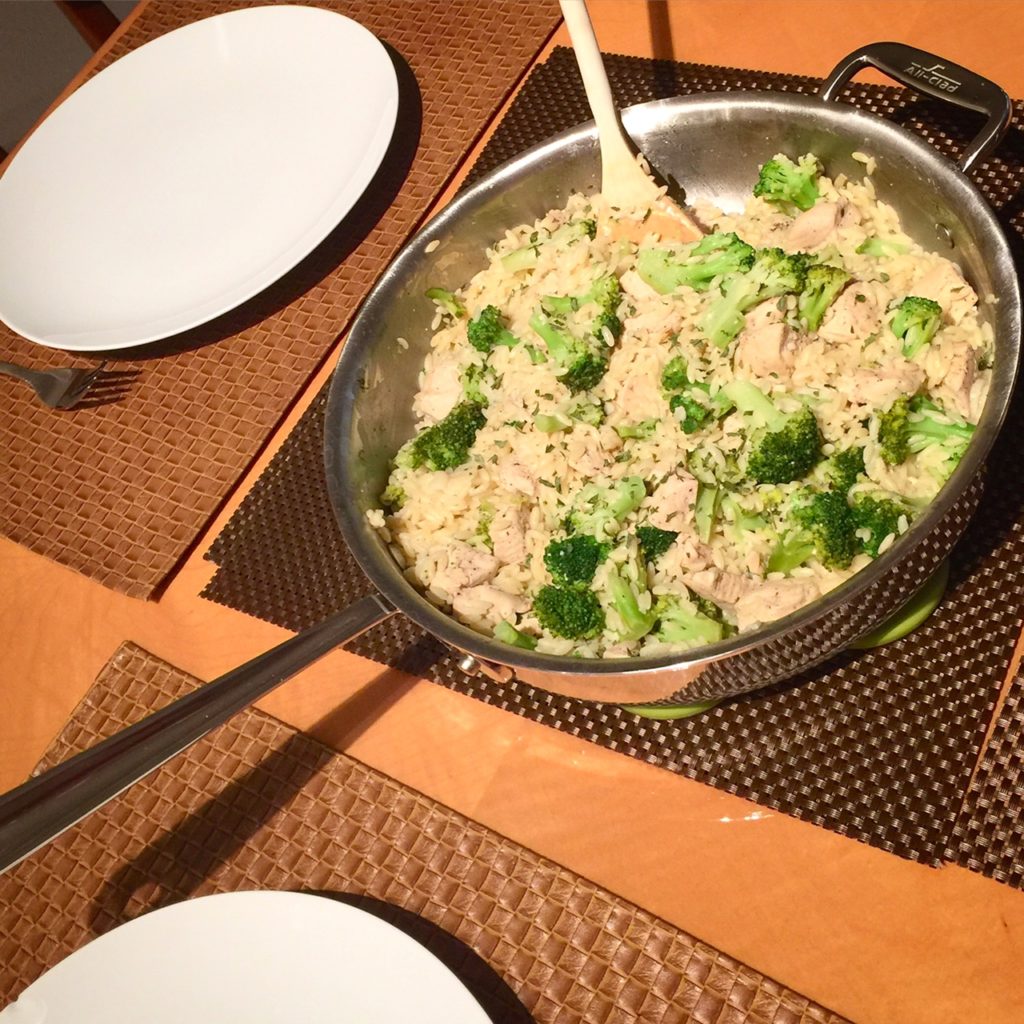 Ingredients:
2 Chicken Breasts, diced
1 Cup Orzo, cooked
1 10-ounce bag of broccoli
3 Garlic Cloves, minced
1 ½ TB EVOO
1 Lemon, Juice & Wedges
2 tsp. Dried Parsley
2 TB Parmesan Cheese
Salt & Pepper, to taste
½ Cup Unsalted Chicken Broth
Directions:
While prepping the chicken for the dish, boil the orzo in water. The orzo should be cooked prior to adding it to the dish.
Dice up the chicken breasts in even pieces. Once the chicken is diced, add it to a large pan with the EVOO. Cook the chicken for 7-10 minutes long.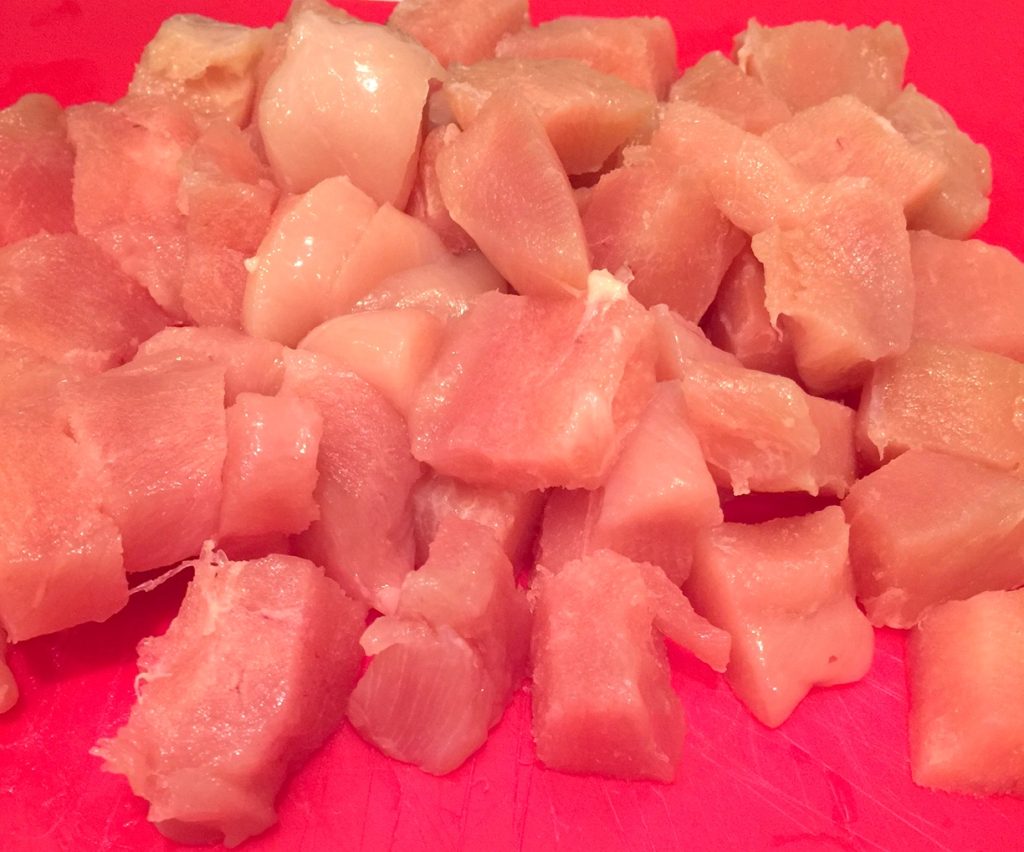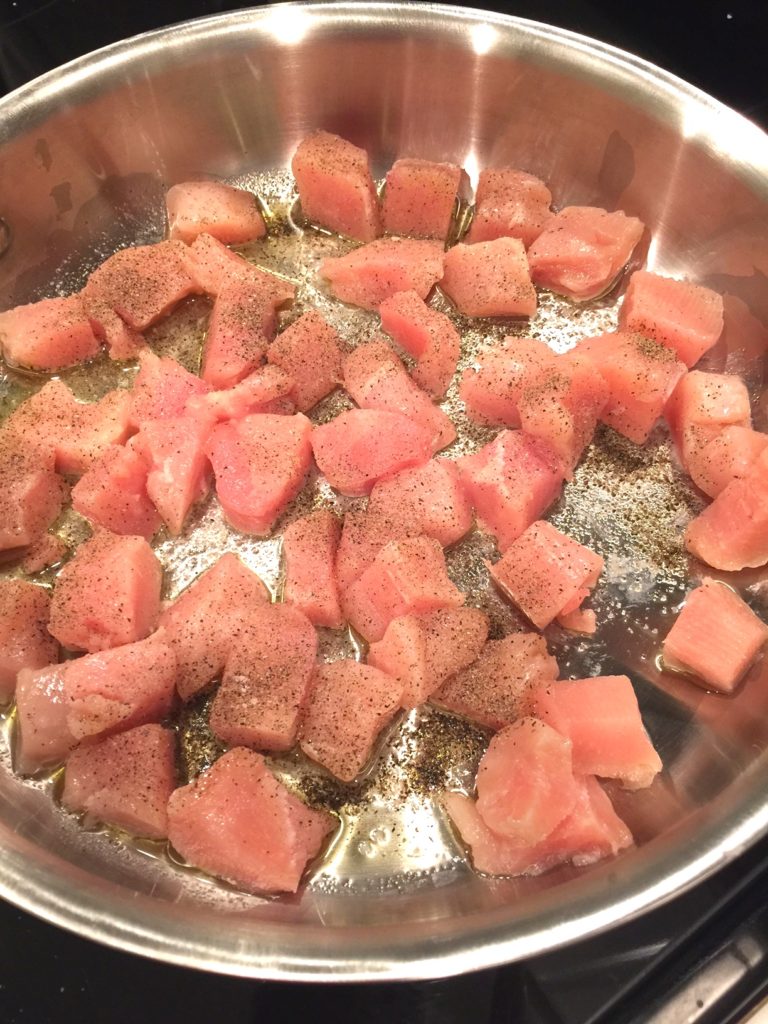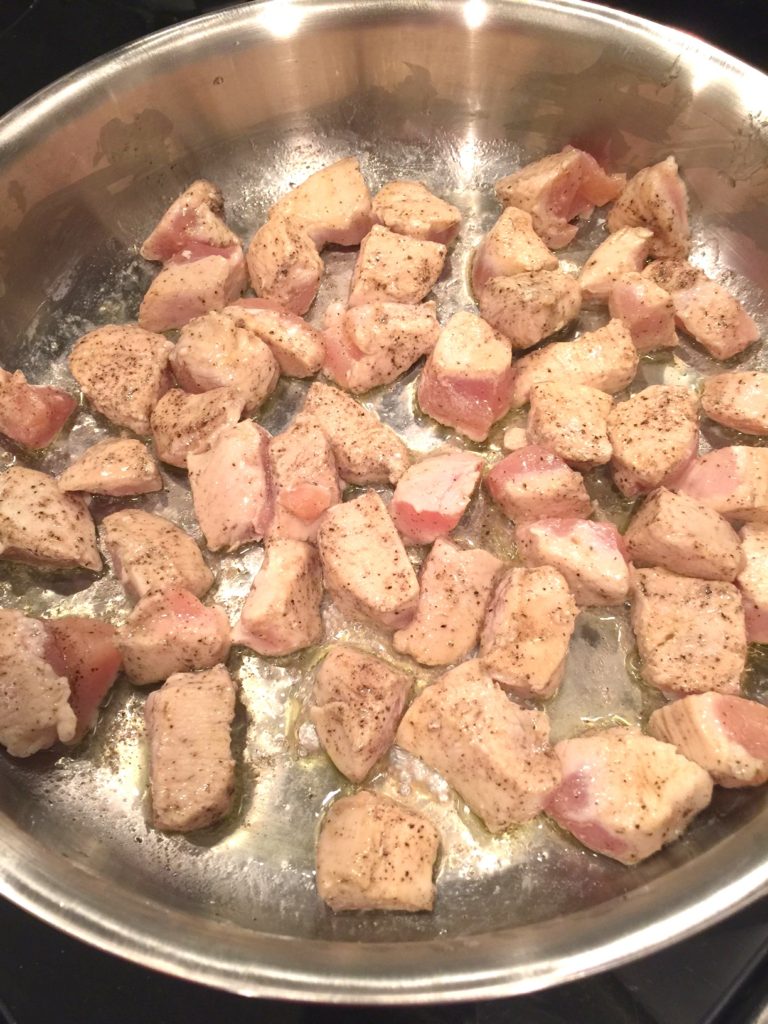 Next, add the fresh garlic and dried parsley, and then mix. Now, take your lemon wedges and squeeze the juice out of them, and then throw in the lemon rinds. This will add extra flavor to the dish, without adding additional salt.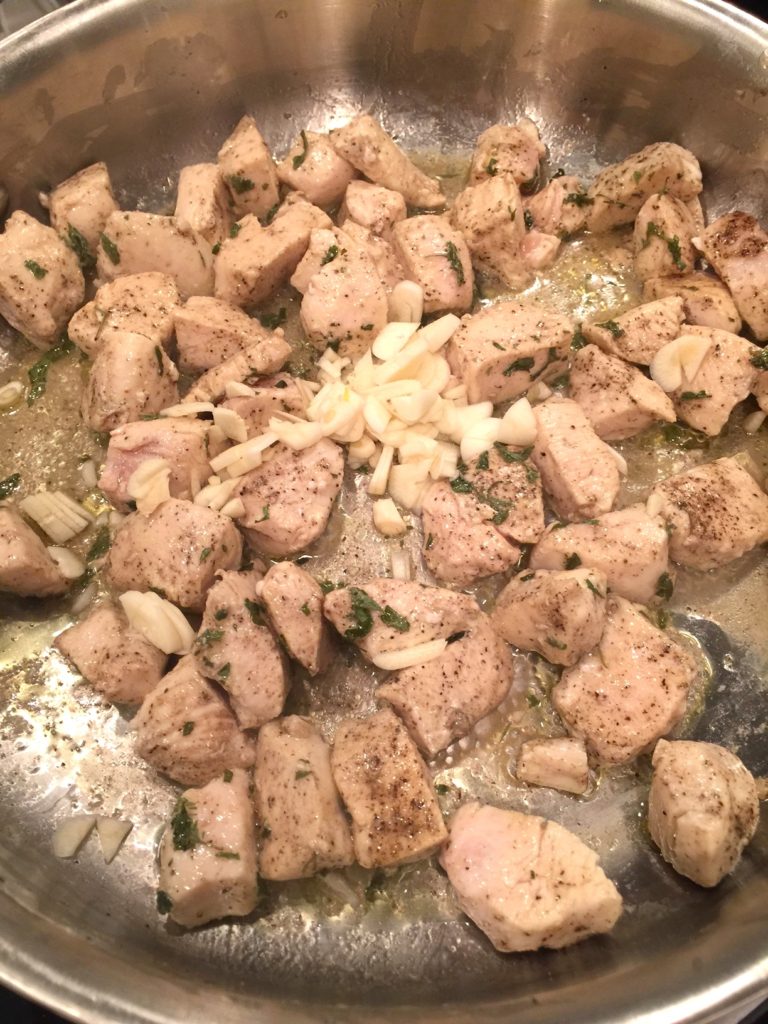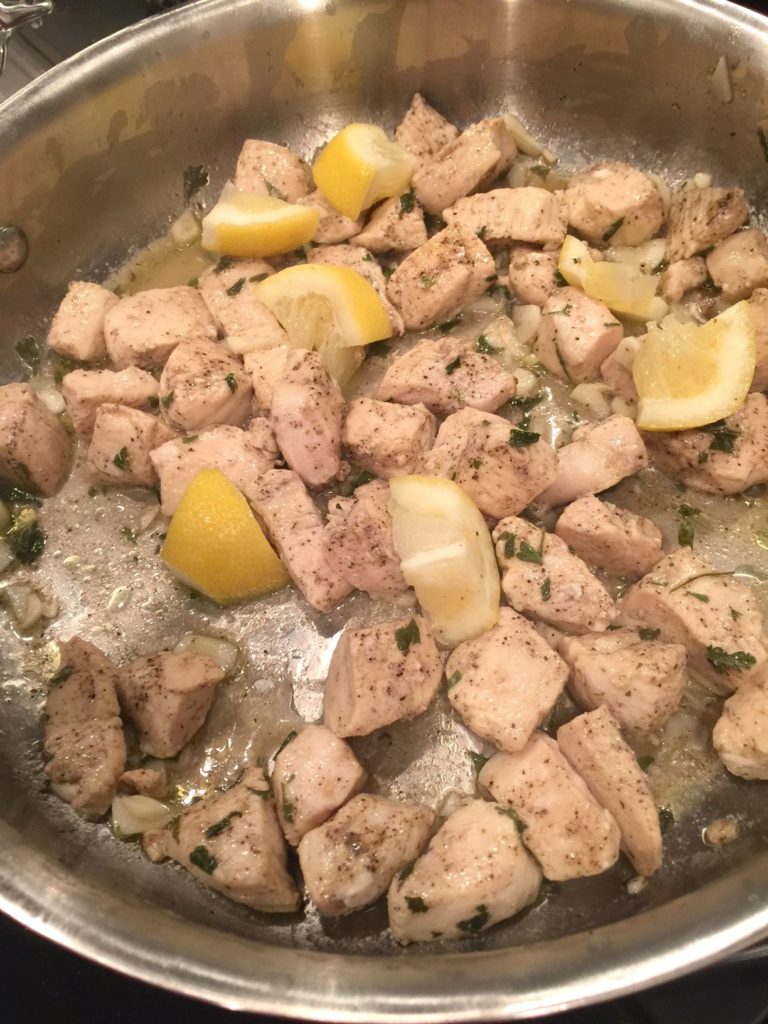 For this dish, you can use either fresh or frozen broccoli. I like to use organic, frozen broccoli that has been microwave steamed. This method is so easy and just as healthy. Once you add the broccoli, add the chicken broth and cook for another 5 minutes.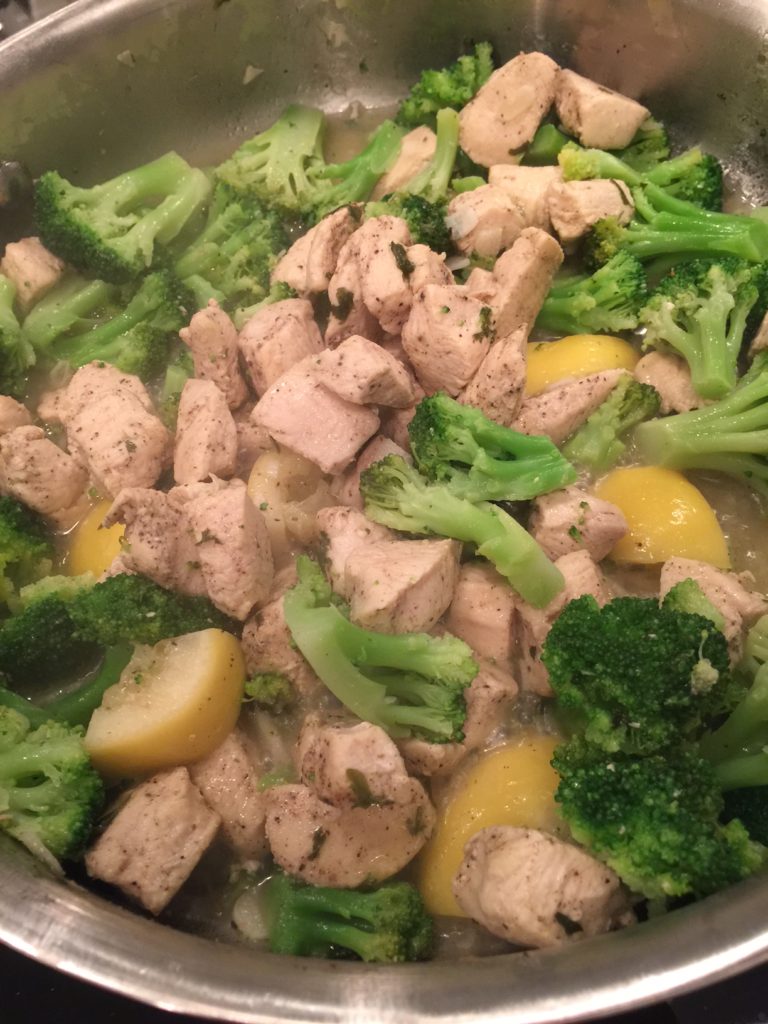 You should now be ready to add the cooked orzo. Before doing that, you will want to remove the lemon rinds. Once you add the orzo, sprinkle the cheese over it before mixing it with the chicken and broccoli. Now that everything is mixed, you are ready to plate and eat.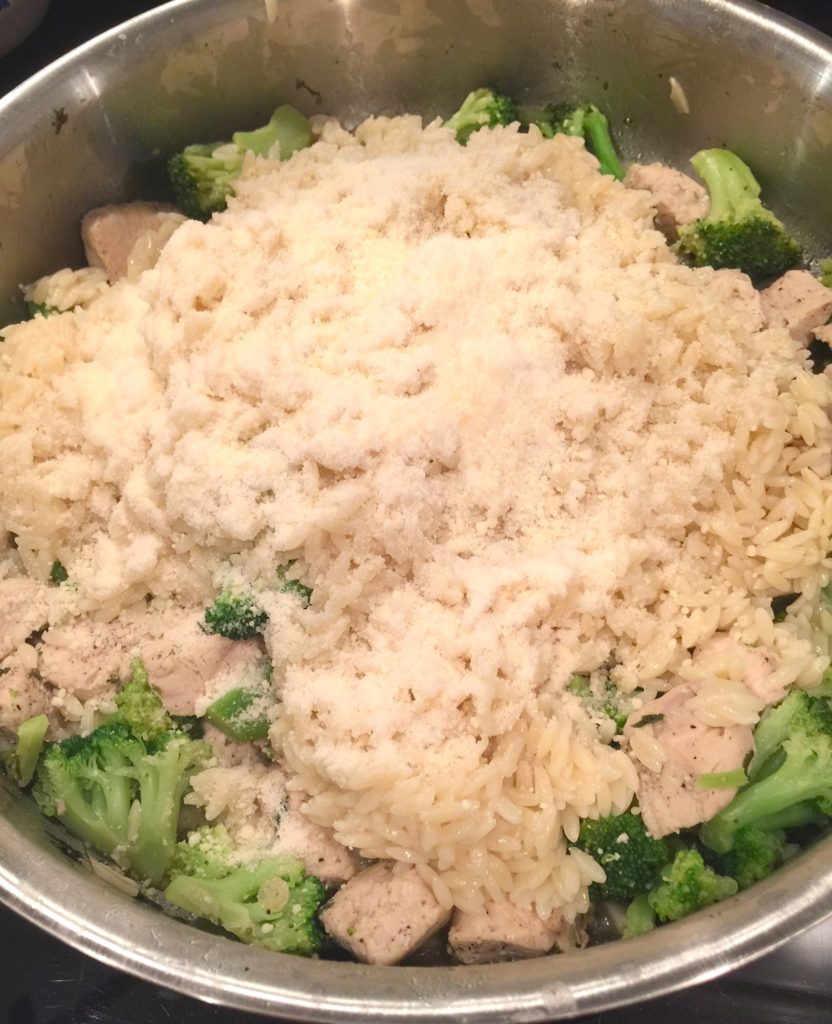 Yes, it is that easy, and the way it tastes will have you thanking yourself for making a fast and delicious weeknight meal!