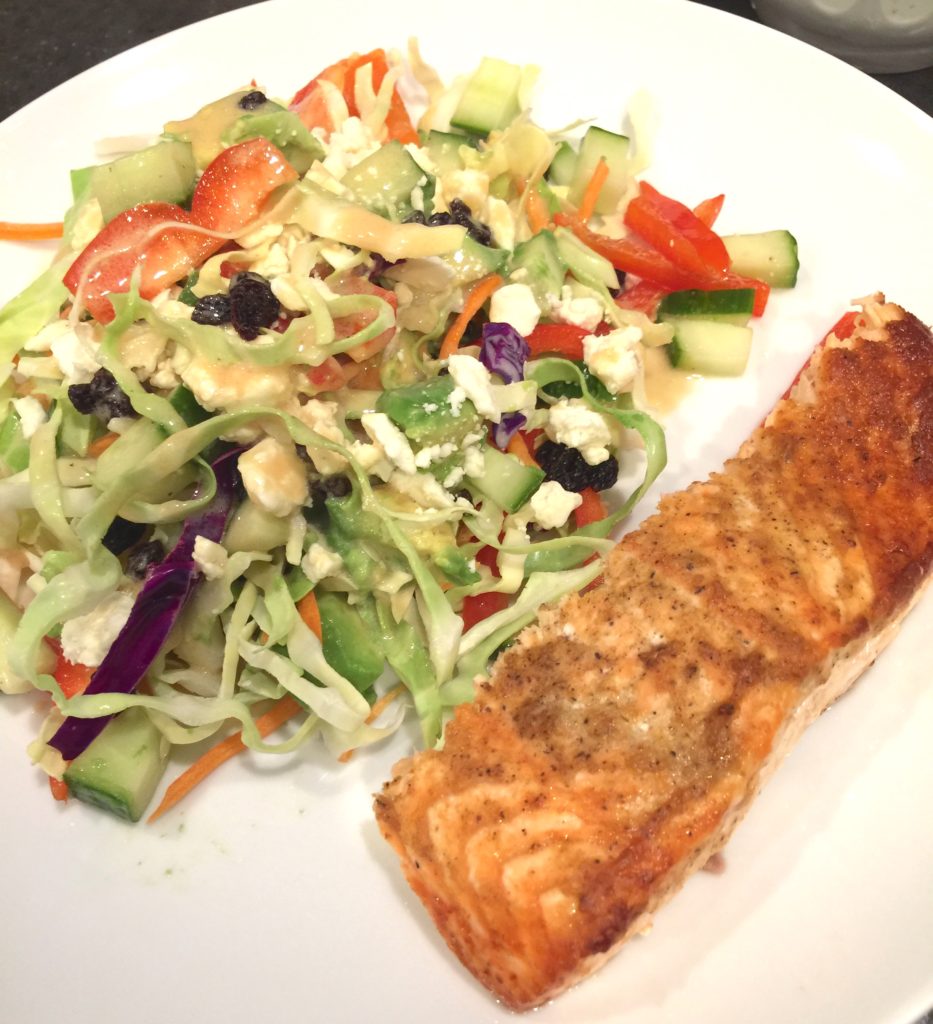 I love salads, especially ones that are loaded with a ton of ingredients. I made this salad around the time when we had a romaine lettuce shortage, due to a recall. So. I opted for a cabbage mix, and I may say that it was an accidental, delicious discovery. 
With the crunch of the cabbage, sweetness from the currants, creaminess from the avocado, and tanginess from the dressing, this is a perfect go-to dinner! I served this salad with my dijon salmon, but you can use any protein of choice. 
Salad Ingredients:
1 cabbage salad mix (the kind you use for coleslaw)
1 red pepper, sliced
1/2 avocado, diced
1/4 cup currants
1/2 cucumber, diced
Feta cheese sprinkle, optional
Dressing Ingredients:
1/2 olive oil
Juice of one lime
2 TB red wine vinegar 
2 TB dijon mustard
Dash of black pepper
In a large mixing bowl add all the ingredients for the salad. Here I added everything, but kept the feta on the side. For the dressing, whisk everything together, then pour over the salad, or reserve to serve on the side.