Whenever I'm search of an easy and healthy dinner, I opt for roasted fish of any variety. For this meal, I used freshly caught tile fish. It's lightly seasoned and made for a perfectly light weeknight dinner. Plus, it was waist-friendly!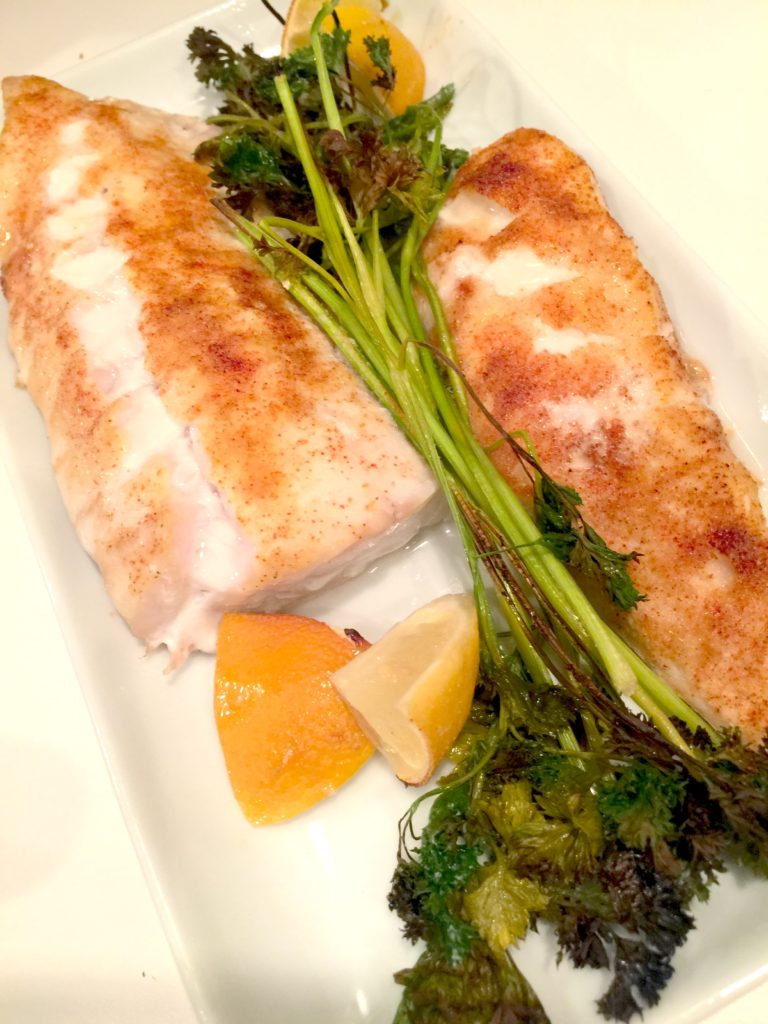 Ingredients:
1 Pound of White Fish of choice (you can use Snapper, Mahi, Cod, Tile Fish, or Seabass)
1/2 a Lemon
Couple dashes of onion powder, garlic powder and paprika
Dash of salt
First, place the fish on a small baking sheet that has been lined with aluminum foil. Next, rub the fish lightly with EVOO. Then, add the seasoning, a spritz of the lemon, and garnish the pan with freshly parsley and the squeezed lemon.
Place the fish in a 400-degree oven for 15 minutes, and then broil for three minutes after that.