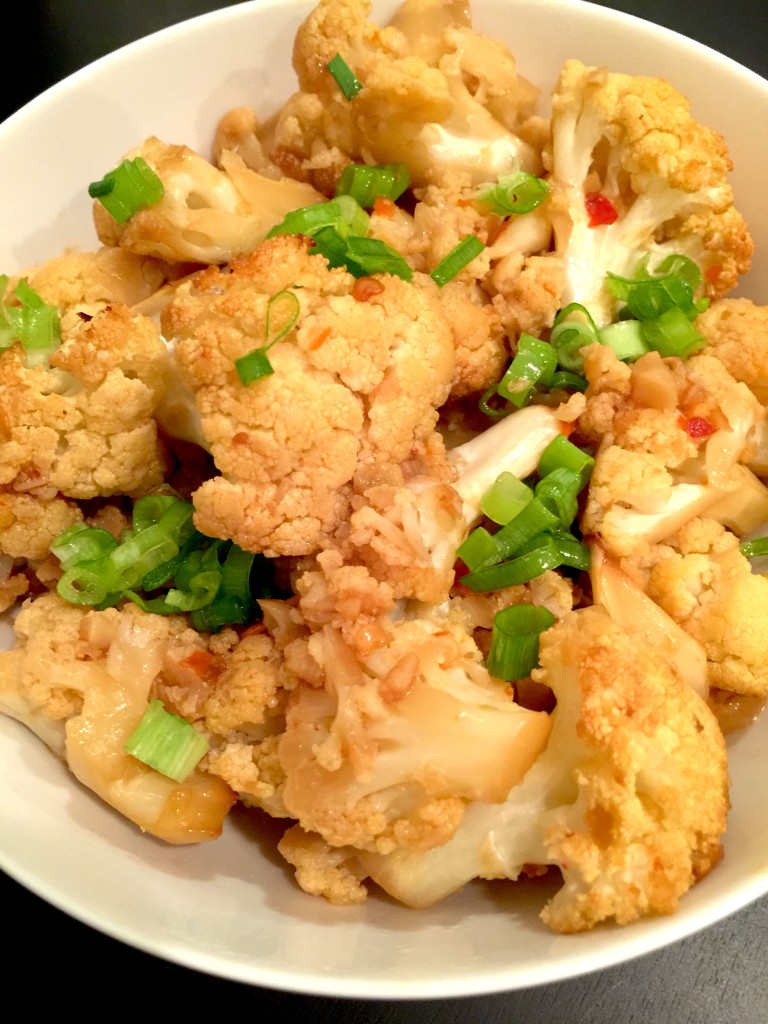 Roasting vegetables is a favorite of mine, but some of the excitement is lost when you use the standard olive oil, salt and pepper. I took things outside the box and made Chili Glazed Cauliflower, and it was easy, healthy and delicious!
The sauce I made to roast the cauliflower in can be used on anything! Try it with fish, chicken, soba noodles and other vegetables.
Ingredients:
1 Cauliflower
1 Garlic Clove, minced
1 TB Sesame Oil
1 TB Soy Sauce
3 TB Thai Kitchen Sweet Red Chili Sauce
¼ TSP. Red Pepper Flakes
2 TB Green Onion, diced
Directions:
The first step in making this side dish is to cut the cauliflower into small pieces. Then, place the cauliflower into a bake-safe dish that has been lightlly sprayed with cooking spray to avoid sticking.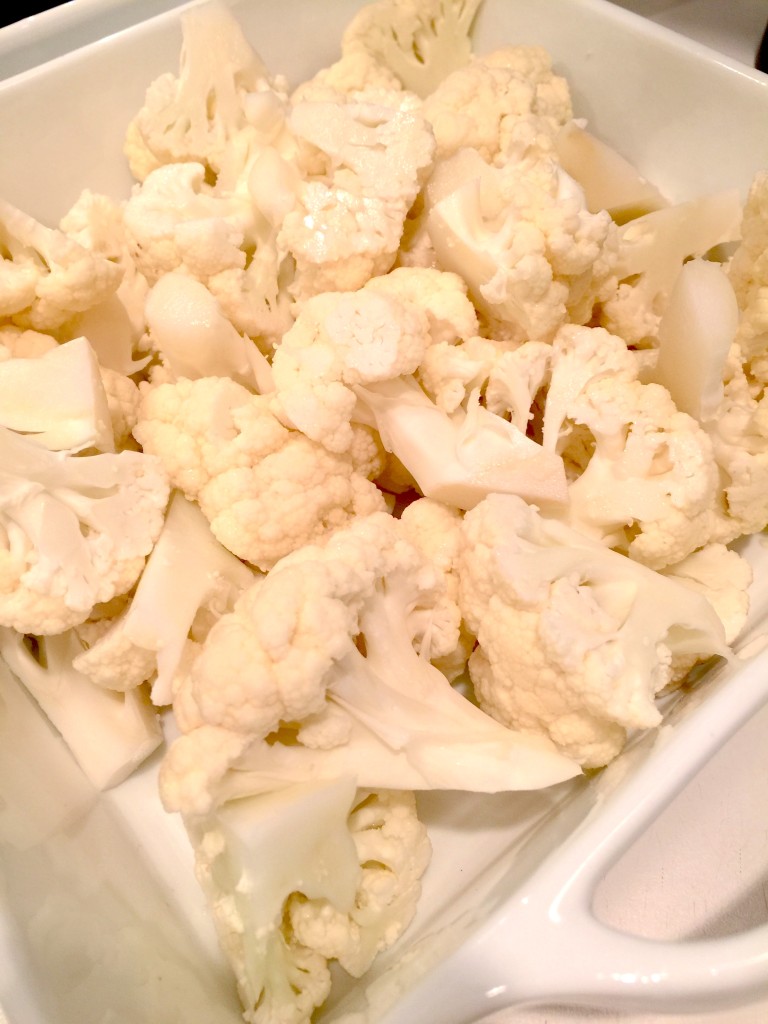 Now, in a separate bowl, combine these ingredients: garlic, sesame oil, soy sauce, chili sauce and red pepper flakes. Mix the ingredients well, and then pour over the cauliflower. Mix and combine until all the sauce evenly coats the cauliflower.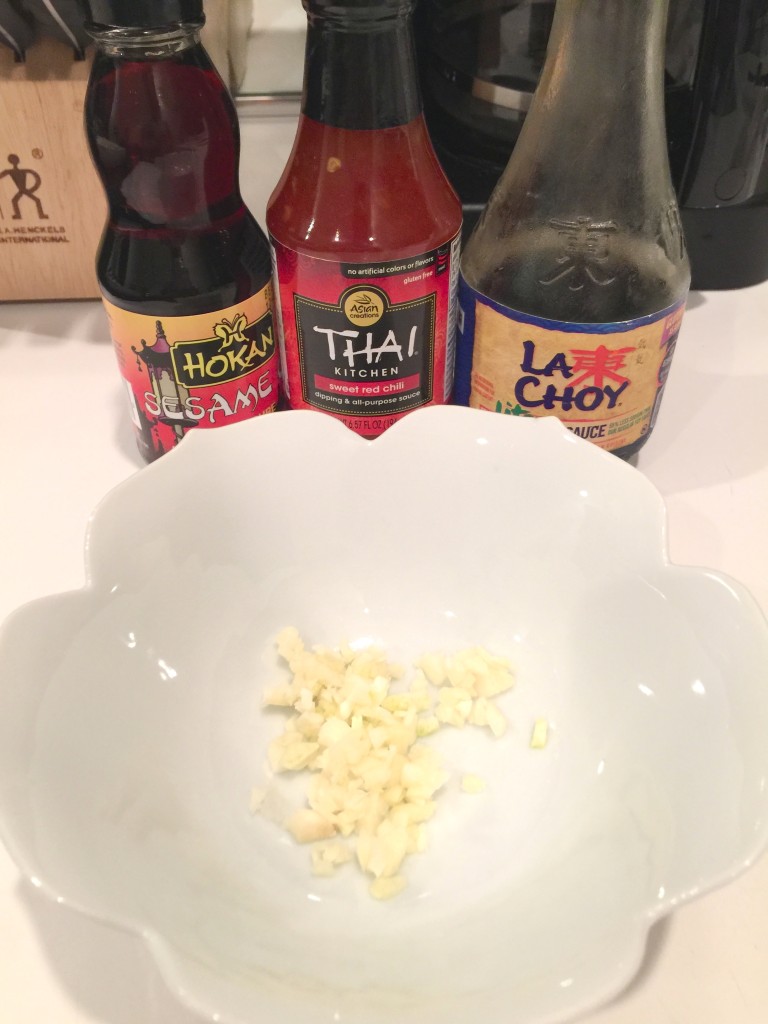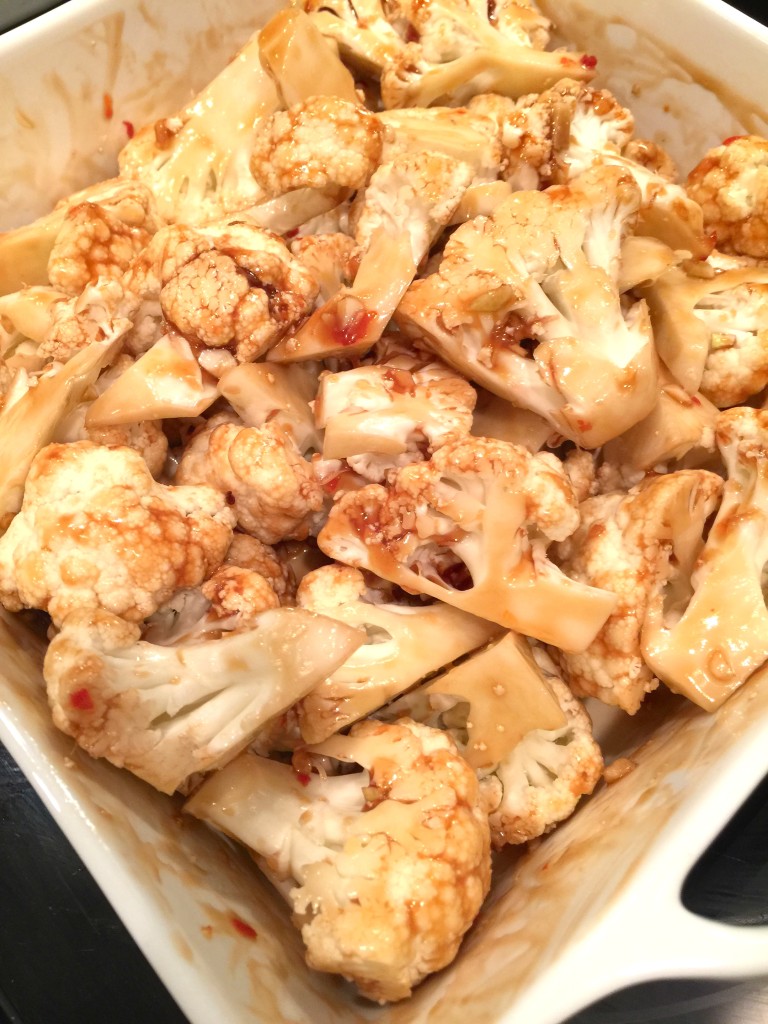 Place in a 375-degree oven to roast. After 15 minutes, toss the cauliflower and then raise the oven to 400 degrees to cook for another 30 minutes. Once you take the cauliflower out of the oven, it will be roasted and glazed.
Take the green onion that has been diced and sprinkle over the cauliflower before serving and enjoy!