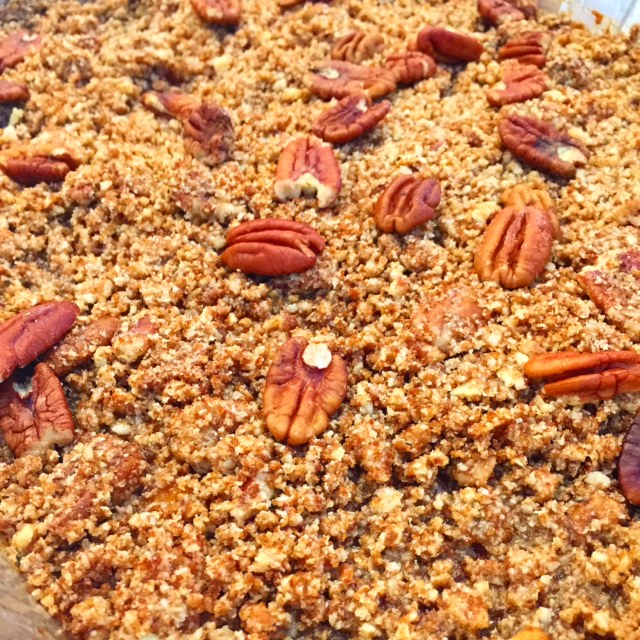 Topping Ingredients:
½ Cup Coconut Palm Sugar
1 Cup Oat Flour
1 Cup Chopped Pecans
¼ Cup Coconut Oil
Sweet Potato Mixture Ingredients:
9 Whole Sweet Potatoes, smashed
½ Coconut Palm Sugar
½ tsp. Salt
2 tsp. Vanilla
3 Eggs, Beaten
¼ Cup Coconut Oil
The first step in prepping this dish is cooking the sweet potatoes. You could peel and boil the potatoes, but I microwave-baked the potatoes.
To microwave-bake a potato, take the potato, poke some holes in it with a fork, wash it, and wrap it in a damp paper towel. Place in the microwave to cook for 6-8 minutes, or until soft and tender.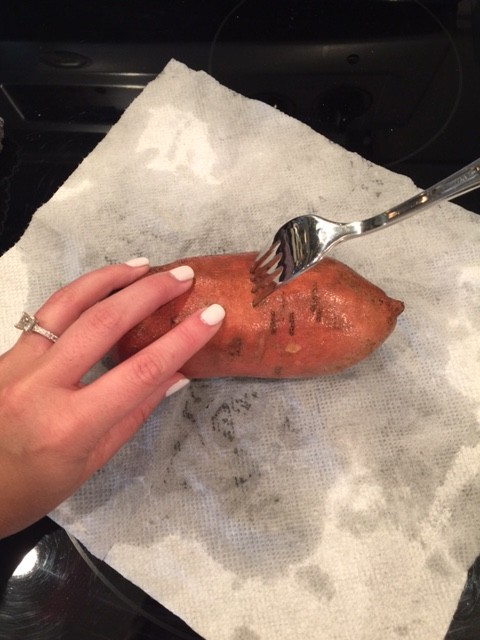 Once the potatoes are cooked, slice them in half and scoop out the potato and place into a large mixing bowl. After all the potatoes are scooped, use a potato masher to ensure the potatoes are fully mashed.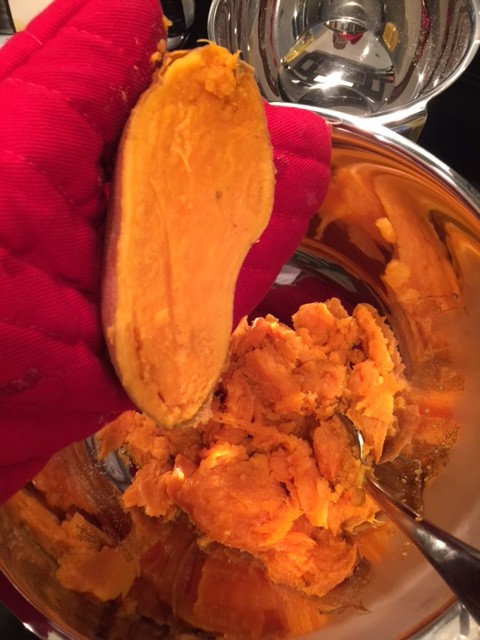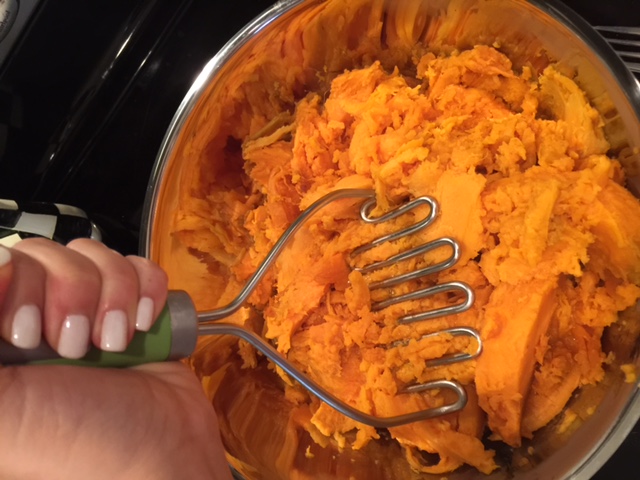 In a separate bowl, combine the rest of the sweet potato mixture: sugar, vanilla, salt, eggs and oil. Then, add to the sweet potatoes and mix until combined.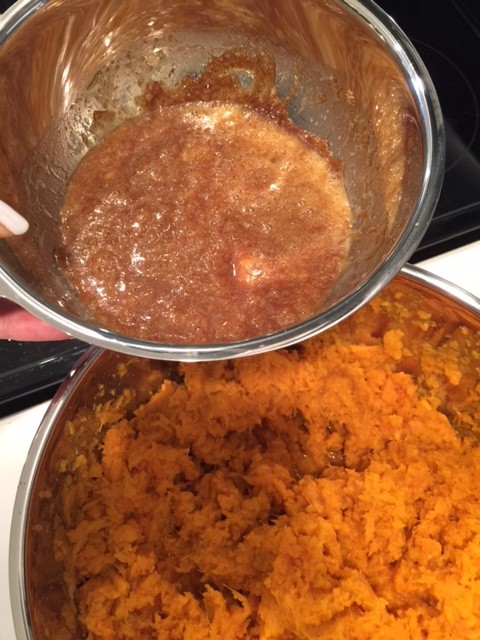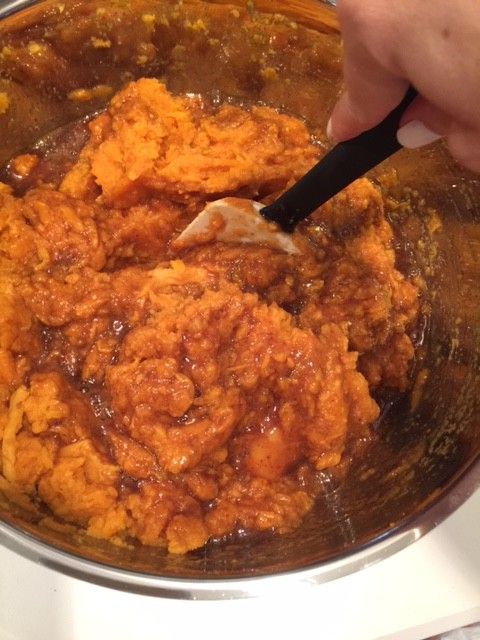 Once everything is combined, add the sweet potatoes to a large roasting pan that has been greased.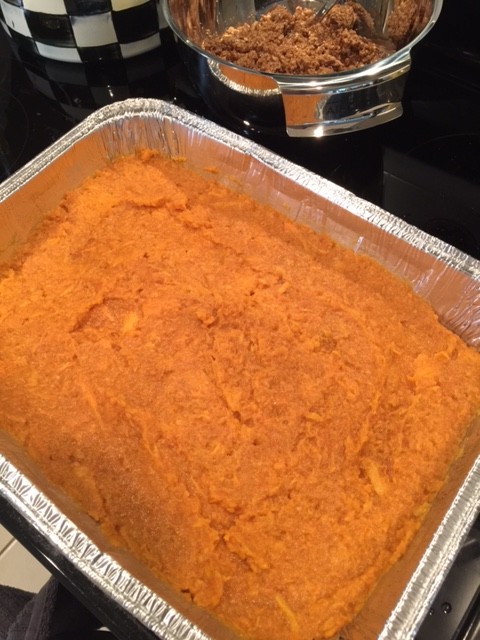 For the topping, begin by blending the oats to create a flour-like consistency. In a small bowl, add the oat flour, sugar, oil and pecan, and mix until combined.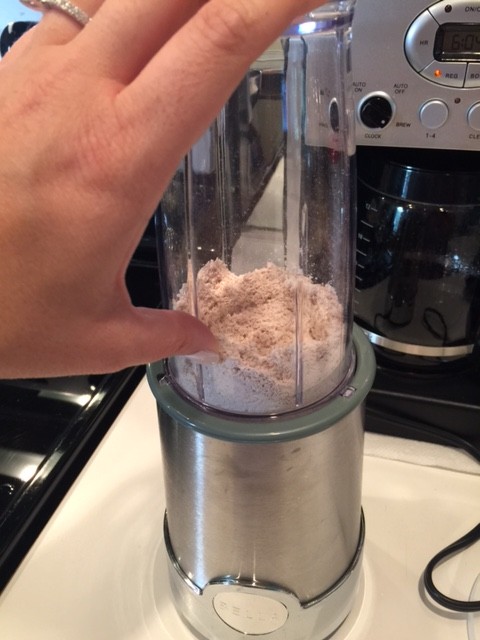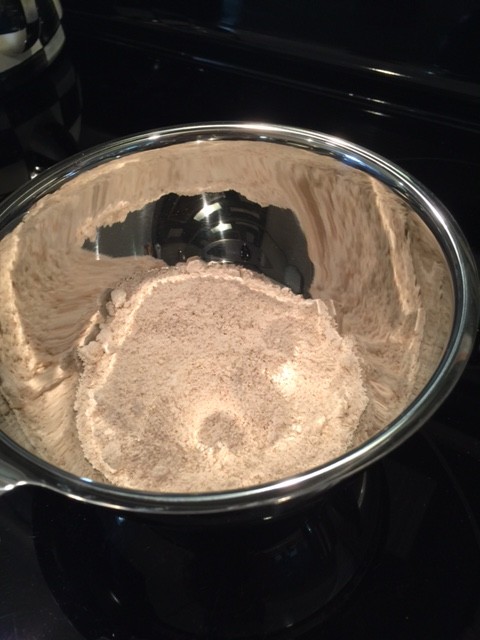 Sprinkle the topping over the sweet potatoes and add some whole pecans to the top of the casserole.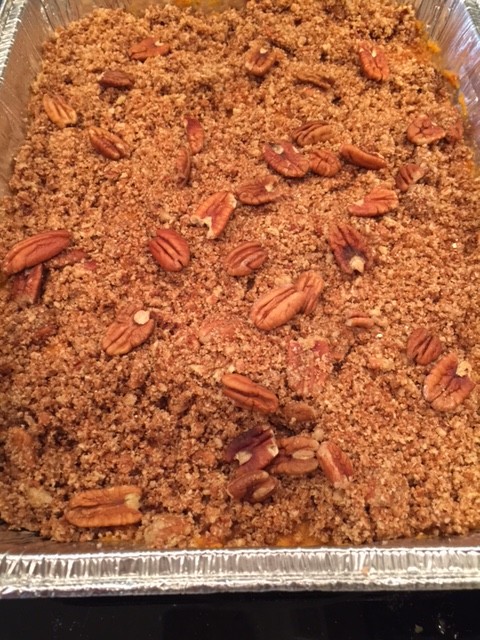 Cook in a 350-degree oven for 30 minutes, and allow it to sit for 15 minutes before serving!